Reimagining Primary Healthcare - for all, by all
The Harvard Medical School Department of Global Health and Social Medicine's Program in Global Primary Care and Social Change and the Center for Primary Care have collaborated to host a dynamic virtual conversation with global health leaders. The webinar will focus on COVID-19 and health inequities exposed by the pandemic. Join us for an engaging discussion on how we can move forward to motivate a global agenda towards achieving universal health coverage for all through a redesign of primary healthcare that is for all people.





Speakers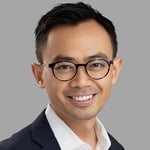 Moderator

David Duong

is a Physician at Brigham and Women's Hospital in Boston, Massachusetts and Director of the Harvard Medical School Program in Global Primary Care and Social Change.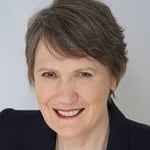 Panelist Helen Clark served as the 37th Prime Minister of New Zealand (1999 to 2008), and former Administrator of the United Nations Development Programme (UNDP) (2009 to 2017).

Panelist

Don Berwick

is President Emeritus and Senior Fellow at the Institute for Healthcare Improvement, and former Administrator of the US Centers for Medicare and Medicaid Services (2010-2011).





Panelist Raj Panjabi
is CEO of Last Mile Health and Assistant Professor of Medicine at Harvard Medical School, TIME Magazine's 100 Most Influential People in the World.




Panelist Claire Pierre is Chief Medical Officer of Harbor Health Services and Executive Director of Kerry Murphy Healey Center for Global Health Entrepreneurship at Babson College.