Rebekah Rollston, MD, MPH
---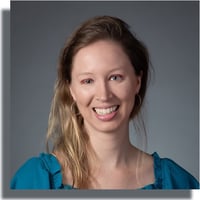 Rebekah Rollston, MD, MPH
(she/her)
Editor-in-Chief
---
---
Rebekah L. Rollston, MD, MPH, is a Family Medicine Physician at Cambridge Health Alliance, Instructor in Medicine at Harvard Medical School, Faculty of the Massachusetts General Hospital Rural Health Leadership Fellowship (in partnership with the Indian Health Service Rosebud Hospital), Editor-in-Chief of the Harvard Medical School Primary Care Review, and Head of Research at Bicycle Health, a digital health startup that provides biopsychosocial treatment of opioid use disorder via telehealth. She earned her Medical Degree from East Tennessee State University Quillen College of Medicine (in the Rural Primary Care Track) and her Master of Public Health (MPH) from The George Washington University Milken Institute School of Public Health. She completed her residency at Tufts University Family Medicine Residency at Cambridge Health Alliance, with specialized training in family planning and addiction medicine.

Dr. Rollston's professional interests focus on social determinants of health & health equity, gender-based violence, sexual & reproductive health, addiction medicine, rural health, homelessness & supportive housing, and immigrant health. She has published on these topics in The Lancet, Journal of Health Care for the Poor and Underserved, American Journal of Health Promotion, Journal of Appalachian Health, and Medical Care. Dr. Rollston was also selected as a Visiting Scholar in the Northeastern University Women, Gender, and Sexuality Studies Program for AY 2020-2021, where she studied the intersection of religion and sexual & reproductive health.

As a strong advocate for health equity, Dr. Rollston frequently contributes to the American Public Health Association Medical Care Blog, and she has also written for The Conversation, Our Bodies Ourselves, SIECUS: Sex Ed For Social Change, and the Healthy Teen Network. She has served as the sexual & reproductive health expert for stories published by National Public Radio and Mashable. In 2019, she published the Fenway Institute policy brief, Promoting Cervical Cancer Screening Among Female-to-Male Transmasculine Patients, which is largely based on Dr. Rollston's original qualitative research.

As the 2019 Larry A. Green Scholar at the Robert Graham Center for Policy Studies in Family Medicine & Primary Care, Dr. Rollston developed the interactive story map, Sexuality Education Legislation and Policy: A State-by-State Comparison of Health Indicators, which explores sex education legislation by state, compared to each state's respective health indicators: sexual violence, physical dating violence, bullying/harassment, suicide, contraceptive prevalence, STI rate, and teen birth rate. This story map can be used as a visually accessible advocacy tool to demonstrate the breadth of health indicators impacted by comprehensive sex education, as well as provide a foundation for further research and advocacy in the fields of comprehensive sex education and interpersonal violence.

Additionally, Dr. Rollston served as the Founder & Executive Director of Doctors For A Healthy US, LLC, which advocated for political candidates truly committed to the social determinants of health & health equity in the 2020 election cycle. Doctors For A Healthy US, LLC, trained health professionals to employ relational organizing skills—that is, leveraging our personal and professional networks to engage in non-confrontational, values-based discussions about health as it applies to local, state, and national elections.

Dr. Rollston is an active member of the Harvard Joint Committee on the Status of Women, Massachusetts Medical Society Committee on Public Health, and also an External Affiliate of the RTI Global Gender Center. She has been inducted into the Delta Omega Honorary Society in Public Health and Gold Humanism Honor Society, and she was previously selected for the American Academy of Family Physicians (AAFP) Award for Excellence in Graduate Medical Education in 2019.

Dr. Rollston is an East Tennessee native, now living in Boston. In her free time, she enjoys running, yoga, hiking, camping, traveling with her husband, and volunteering with Back On My Feet.