Sara Selig, MD, MPH
---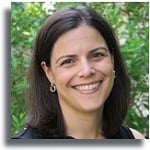 Sara Selig, MD, MPH
(she/her)
Editorial Advisor
---
---
Sara Selig, MD, MPH is an Associate Physician in the Division of Global Health Equity at Brigham and Women's Hospital and an Instructor of Medicine at Harvard Medical School. Dr. Selig currently serves as the Associate Director for the Community Outreach and Patient Empowerment (COPE) Program, the domestic affiliate of Partners in Health.

Currently, as the Associate Director of COPE, Dr. Selig works with a variety of partners, such as tribal nations and the Indian Health Service, to improve health care delivery and health outcomes among American Indian communities, specifically among the Navajo Nation and Sicangu Nation (Rosebud Sioux Tribe). COPE was founded in 2009 with the mission to eliminate health disparities and improve the wellbeing of American Indian/Alaska Native populations. COPE was built off PIH's social justice approach to promoting health equity and health systems strengthening globally and believes the power to overturn long-standing historical health inequities lies inherently in Native communities themselves. Dr. Selig helped start COPE's cancer initiative which is patient and community led and seeks to integrate effective oncology care into primary care systems and increase support for patients and families. Among other initiatives, Dr. Selig also led the work to integrate community health representatives into interdisciplinary community health teams developing a curriculum to bridge clinic and community providers.

At the Center for Primary Care, Dr. Selig is the Faculty Advisor for the Catalyst Project– a partnership with Primary Care Progress that seeks to cultivate student leaders while addressing community health needs.

Dr. Selig received her BA from Oberlin College, her MD from the University of Colorado School of Medicine, and her MPH from the Harvard Chan School of Public Health. She completed the Doris and Howard Hiatt Residency in Global Health Equity and Internal Medicine at Brigham and Women's Hospital. Dr. Selig was an inaugural fellow in the George Washington University based Leaders for Health Equity Fellowship.