Leading Primary Care in Today's Changing World
The Medical Director Leadership Institute is a six-month virtual program that provides healthcare leaders with critical skills to thrive in their role, achieve organizational goals, and manage during times of uncertainty. The program features a half-day interactive and didactic session at the beginning of each month followed by an hour-long coaching call mid-month. The design allows participants to apply new learning at their workplaces and receive coaching support from faculty and peers, if needed. Designed and taught by medical directors and healthcare leaders, this program equips participants with concrete tools, strategies, and techniques to tackle the challenges and uncertainties ahead. Each participant will be provided a Certificate of Completion at the end of the program. More information on accreditation coming soon.
Dates
Oct. 6, 2022 to March 2, 2023
Meetings are on the first Thursday of each month, 10 a.m.-1 p.m. EDT and the third Thursday of each month, 12 p.m.-1 p.m. EDT.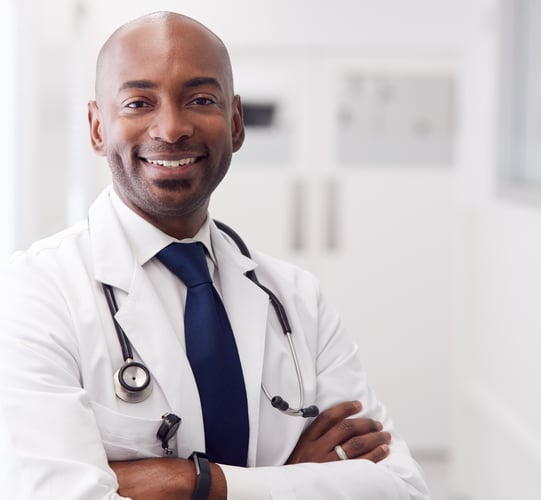 Who should attend?
Medical Directors

Chief Medical Officers

Chiefs of Staff

Primary Care Physicians

Executive Directors

Clinical Department Directors

Pipeline Leaders
What participants are saying
97% of past program participants stated they were extremely likely to recommend this program to a colleague.
"This program is a phenomenal opportunity to share knowledge and energy with other directors from varied geographical regions and health delivery systems. We can break down barriers to communication, increase empowerment, and inspire for the future." Past program participant
" I treasured the chance to engage with faculty, learn very useful tools, interact with open-minded attendees and network with other physicians. FINALLY, an organized approach to skills needed for this very nebulous job." Past program participant
Program objectives
Learn the skills of emotionally intelligent leaders.

Demonstrate at least two new strategies for effective management of interpersonal teams.

Understanding the impact of systemic racism on care delivery and develop strategies to address inequity in primary care.

Identify strategies to better leverage data for improvement and population health.

Gain competencies in influencing, motivating and negotiating.

Learn skills on leading change toward telehealth, value-based care delivery or other changes.

Understand key financial principles to succeed in your role.

Develop resilience strategies to thrive over the long term.

Identify 3-4 tools or ideas to bring back to your practice to address a current specific challenge.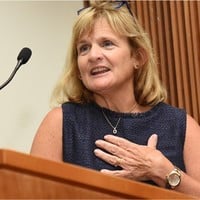 Bonnie Blanchfield
Bonnie Blanchfield is a consultant and a health services researcher at Mass General Brigham in Boston, Assistant Professor and the Health Management Field of Study Director at Harvard TH Chan School of Public Health (HSPH), Assistant Professor at Harvard Medical School, and Adjunct Assistant Professor at the Dartmouth Institute.
Bonnie's 35+ year career started in public accounting at Peat Marwick and then moved to corporate management before she redirected her focus to health care and received both an SM and Sc.D. from the Harvard School of Public Health in health policy and management. Bonnie's roles in health care have included Senior Scientist at the Center for Innovation at Brigham and Women's Hospital, the Mongan Institute for Health Policy and the Institute for Technology Assessment at Massachusetts General Hospital, and Project Hope's Center for Health Affairs. In addition, Bonnie was the Research Director at Boston Healthcare for the Homeless Program and Lead, Value and Outcomes at Alphabet's Verily Life Sciences. Bonnie has also served as acting CFO for several small start-up companies including Iora Health and is consulting as Director of Finance for Greybird Ventures. Bonnie combines her accounting and corporate finance expertise with research and evaluation methods to conduct policy-relevant research and program evaluation looking at health care costs, health care delivery redesign, patient safety, and value-based care.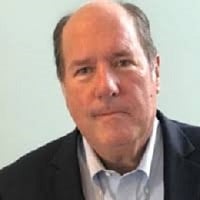 Roger Chaufournier
Roger Chaufournier is CEO of CSI Solutions LLC. He is often called upon as a national expert on primary care practice transformation. Mr. Chaufournier was formerly Chairman of the Board and Chief Executive Officer of Patient Infosystems, a publicly traded health services and population health management company. Mr. Chaufournier spent twelve years in progressive senior leadership positions in hospital administration at the George Washington University Hospital, three years as the Assistant Dean for Strategic Clinical Initiatives for the Johns Hopkins University School of Medicine and three years as Chief Operating Officer for the Managed Care Assistance Corporation where he founded and established Health Right, an FQHC owned Medicaid health plan. Mr. Chaufournier served for four years as an Examiner for the Malcolm Baldrige National Quality Award and is a nationally recognized authority on quality in health care. He continues to serve on the faculty of the Harvard Center for Primary Care, the Johns Hopkins Bloomberg School of Public Health and the Institute for Healthcare Improvement.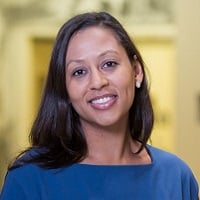 Amanda K. Johnson
Amanda K. Johnson, MD, MBA Assistant Vice President of Care Models in the Office of Ambulatory Care and Population Health for NYC Heath + Hospitals. In this role, she leads a team to deliver enhanced primary care, outreach, and engagement models for people experiencing structural barriers to accessing health care, such as homelessness or involvement in the criminal legal system. She also serves as Director of the Take Care pillar of the Test & Trace Corps, which provides New Yorkers with the resources needed to effectively isolate or quarantine due to COVID-19 and connects people with Long COVID with physical health, mental health, financial, and community supports. At the outset of the pandemic, she was serving as interim Chief Medical Officer at Sydenham Health Center. She continues to care for patients at Sydenham Health Center, where she offers integrated primary care and treatment for substance use disorders and participates in Northern Manhattan's Health Justice Network, a program to connect individuals to primary care and social services upon returning to the community from jail or prison.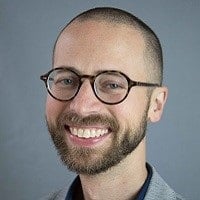 David Margolius
David Margolius, MD is a primary care physician and the Faculty Co-Lead for the Medical Director Leadership Institute at the Center. He currently serves as the Medical Director of Systems Improvement for the MetroHealth System in Cleveland, OH and in this role leads process improvement efforts in clinical quality, patient experience, and patient safety. He is also the Clinical Center Director of Adult Primary Care overseeing all Cleveland primary care practices in the system and he is an Assistant Professor in the School of Medicine at Case Western Reserve University. He lives with his wife and two children in the Old Brooklyn neighborhood of Cleveland.
Questions?
For more information on this program please contact Hannah Schmitt at Hannah_Schmitt@hms.harvard.edu
**PLEASE NOTE: A 50% refund will be issued for cancellations that occur 60 days prior to the event and a 25% refund will be issued for cancellations that occur 30 days prior to the event. Attendees will not be refunded for cancellations that take place less than 30 days prior to the event.