Medical Director Leadership Institute
Leading Health Care in Today's Changing World
The Medical Director Leadership Institute is a six-month virtual program that provides health care leaders with critical skills to thrive in their role, achieve organizational goals, and manage during times of uncertainty. The program features a half-day interactive and didactic session at the beginning of each month followed by an hour-long coaching call mid-month. The design allows participants to apply new learning at their workplaces and receive coaching support from faculty and peers, if needed. Designed and taught by medical directors and health care leaders, this program equips participants with concrete tools, strategies, and techniques to tackle the challenges and uncertainties ahead.
Registration for the 2023-2024 session has closed. If you'd like to be notified when registration opens for the following session and to learn about other leadership training opportunities, fill out the form on this page.
Earn CME Credit
Accreditation Statement
This activity has been planned and implemented in accordance with the accreditation requirements and policies of the Accreditation Council for Continuing Medical Education (ACCME) through the joint providership of the Massachusetts Medical Society and Harvard Medical School Center for Primary Care. The Massachusetts Medical Society is accredited by the ACCME to provide continuing medical education for physicians.
AMA Credit Designation Statement
The Massachusetts Medical Society designates this live activity for a maximum of 21.50 AMA PRA Category 1 CreditsTM. Physicians should claim only the credit commensurate with the extent of their participation in the activity.
This activity meets the criteria of the Massachusetts Board of Registration in Medicine for risk management study.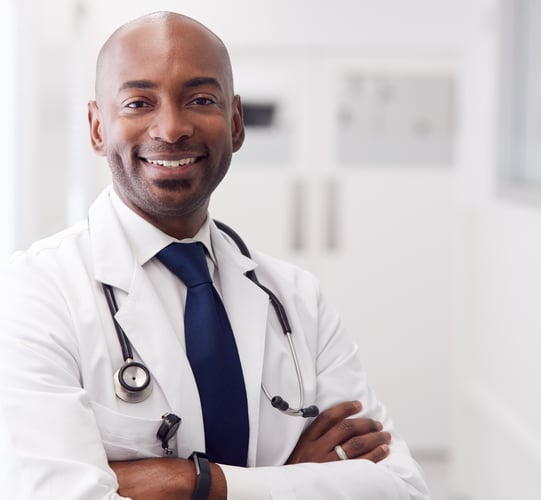 Who should attend?
Medical Directors

Chief Medical Officers

Chiefs of Staff

Primary Care Physicians

Executive Directors

Clinical Department Directors

Pipeline Leaders
What participants are saying
97% of past program participants stated they were extremely likely to recommend this program to a colleague.
"This program is a phenomenal opportunity to share knowledge and energy with other directors from varied geographical regions and health delivery systems. We can break down barriers to communication, increase empowerment, and inspire for the future." Past program participant
" I treasured the chance to engage with faculty, learn very useful tools, interact with open-minded attendees and network with other physicians. FINALLY, an organized approach to skills needed for this very nebulous job." Past program participant
Program objectives
Learn the skills of emotionally intelligent leaders.

Demonstrate at least two new strategies for effective management of interpersonal teams.

Understanding the impact of systemic racism on care delivery and develop strategies to address inequity in primary care.

Identify strategies to better leverage data for improvement and population health.

Gain competencies in influencing, motivating and negotiating.

Learn skills on leading change toward telehealth, value-based care delivery or other changes.

Understand key financial principles to succeed in your role.

Develop resilience strategies to thrive over the long term.

Identify 3-4 tools or ideas to bring back to your practice to address a current specific challenge.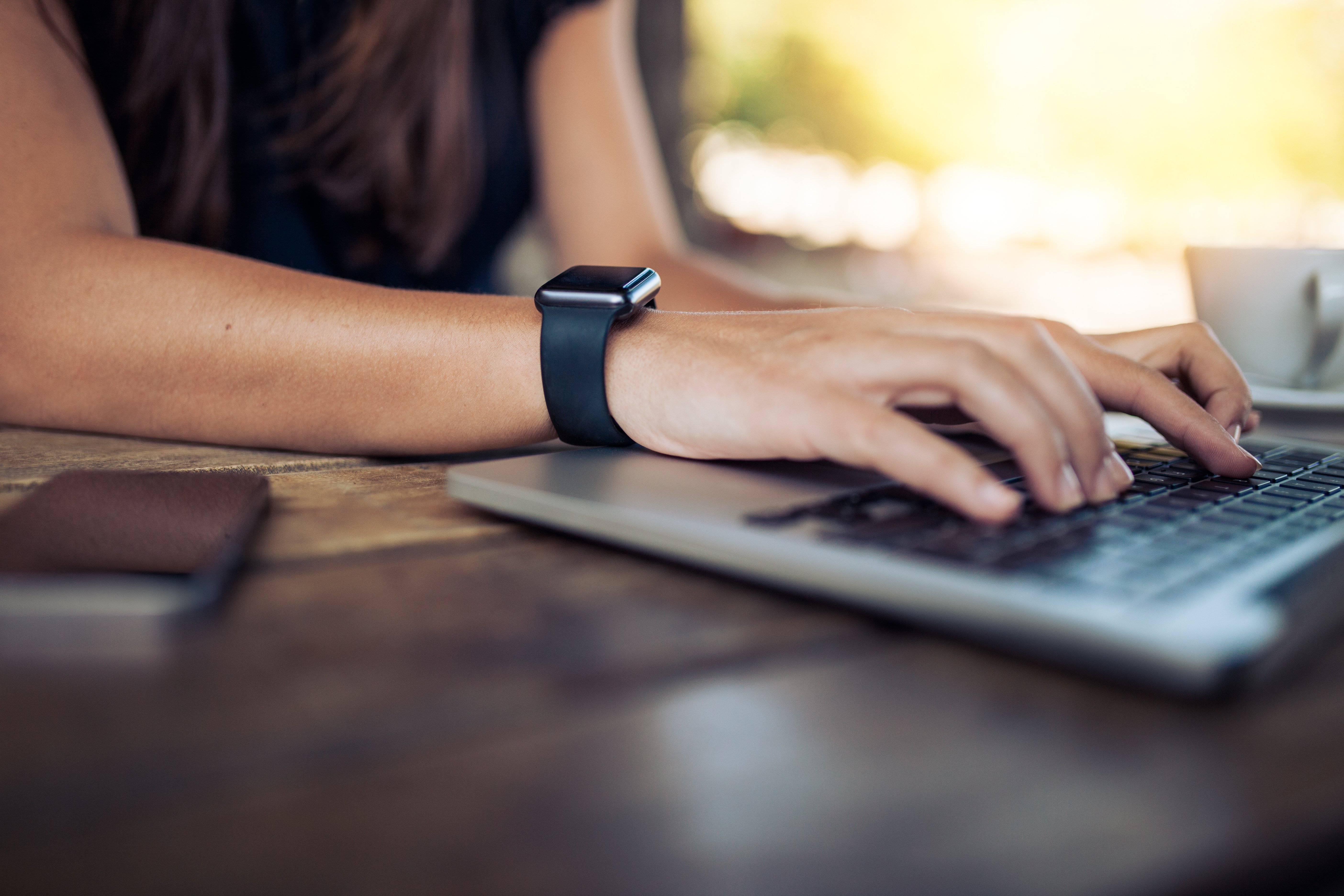 Take a look at last year's agenda
This year, you can expect an even greater focus on leadership during a pandemic, effectively incorporating telehealth, and strategies to enhance health equity.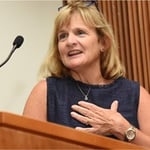 Bonnie Blanchfield
Faculty
Bonnie Blanchfield, CPA, SM, ScD, is a consultant and a health services researcher at Mass General Brigham in Boston, assistant professor and the Health Management Field of Study director at Harvard TH Chan School of Public Health (HSPH), assistant professor at Harvard Medical School, and adjunct assistant professor at the Dartmouth Institute.
Blanchfield's 35+ year career started in public accounting at Peat Marwick and then moved to corporate management before she redirected her focus to health care and received both an SM and Sc.D. from the Harvard School of Public Health in health policy and management. Blanchfield's roles in health care have included senior scientist at the Center for Innovation at Brigham and Women's Hospital, the Mongan Institute for Health Policy and the Institute for Technology Assessment at Massachusetts General Hospital, and Project Hope's Center for Health Affairs. In addition, Blanchfield was the research director at Boston Healthcare for the Homeless Program and Lead, Value and Outcomes at Alphabet's Verily Life Sciences. Bonnie has also served as acting CFO for several small start-up companies including Iora Health and is consulting as Director of Finance for Greybird Ventures. Blanchfield combines her accounting and corporate finance expertise with research and evaluation methods to conduct policy-relevant research and program evaluation looking at health care costs, health care delivery redesign, patient safety, and value-based care.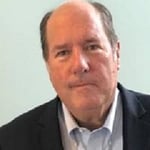 Roger Chaufournier
Faculty
Roger Chaufournier, MHSA, is CEO of CSI Solutions LLC. He is often called upon as a national expert on primary care practice transformation. Chaufournier was formerly chairman of the board and chief executive officer of Patient Infosystems, a publicly traded health services and population health management company. Chaufournier spent twelve years in progressive senior leadership positions in hospital administration at the George Washington University Hospital, three years as the assistant dean for strategic clinical initiatives for the Johns Hopkins University School of Medicine and three years as chief operating officer for the Managed Care Assistance Corporation where he founded and established Health Right, an FQHC owned Medicaid health plan. Chaufournier served for four years as an examiner for the Malcolm Baldrige National Quality Award and is a nationally recognized authority on quality in health care. He continues to serve on the faculty of the Harvard Center for Primary Care, the Johns Hopkins Bloomberg School of Public Health and the Institute for Healthcare Improvement.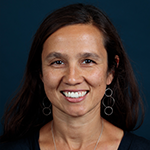 Janice John
Faculty
Janice John, PA-C, MHS, MHCDS, is an innovative and visionary leader who has worked clinically in rural primary care, homeless medicine, and community medicine. She has simultaneously served in leadership roles that allow her to improve care for the most vulnerable communities while simultaneously engaging teams. Her projects have included standing up an in-person covid clinic in three days which served vulnerable immigrant populations in Middlesex County, integrating PAs into 12 primary care clinics, developing a joint operating clinic for advanced psychopharmacology prescribing in primary care after an exodus of psychiatrists, and leading a team to develop comprehensive preventative care for women in domestic violence shelter short term stays. She also enjoys cold water immersion and open water swimming, folk music, and spending time with her three teenagers and partner.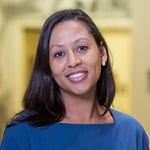 Amanda Johnson
Faculty
Amanda Johnson, MD, MBA, is the assistant vice president of care models in the Office of Ambulatory Care and Population Health for NYC Heath + Hospitals. In this role, she leads a team to deliver enhanced primary care, outreach, and engagement models for people experiencing structural barriers to accessing health care, such as homelessness or involvement in the criminal legal system. She also serves as director of the Take Care pillar of the Test & Trace Corps, which provides New Yorkers with the resources needed to effectively isolate or quarantine due to COVID-19 and connects people with long COVID with physical health, mental health, financial, and community supports. At the outset of the pandemic, she was serving as interim chief medical officer at Sydenham Health Center. She continues to care for patients at Sydenham Health Center, where she offers integrated primary care and treatment for substance use disorders and participates in Northern Manhattan's Health Justice Network, a program to connect individuals to primary care and social services upon returning to the community from jail or prison.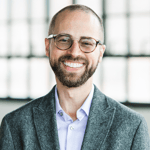 David Margolius
Faculty
David Margolius, MD, is the director of public health for the City of Cleveland. Formerly, was the division director of general internal medicine and medical director for the Primary Care Service Line at The MetroHealth System in Cleveland, OH. He has been involved with the medical director leadership institute at the Center since our first year in 2018. He lives with wife and two children in the Old Brooklyn neighborhood of Cleveland.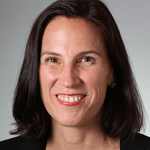 Kirsten Meisinger
Course Director, Faculty
Kirsten Meisinger, MD, MHCDS, is an international expert on patient centered medical homes and health care system transformation. She was national faculty co-chair for the Centers for Medicare and Medicaid Services (CMS) initiative "Transforming Clinical Practices Initiative" (TCPi), an initiative which transformed more than 140,000 U.S. practices to value-based, patient-centered medical care. She was co-chair of the National Health Equity Collaborative (sponsored by NCQA) and a member of the expert panel for the Health Care Homes initiative in Australia. Currently, Meisinger is helping design and implement a national pilot for primary care in the private sector in Brazil. She is the regional medical director, medical director of sexual and reproductive health, and clinical operations lead for telehealth at the Cambridge Health Alliance. Meisinger is also core faculty at the Harvard Center for Primary Care, where she leads the System Transformation team.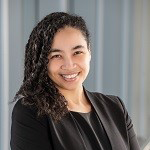 Claire-Cecile Pierre
Faculty
Claire-Cecile Pierre, MD, is the associate chief medical officer (ACMO) and vice president of Community Health at Brigham and Women's Hospital, a role she assumed in November 2021. In this role, Pierre leads the Center for Community Health and Health Equity (CCHHE) and serves as the clinical and programmatic leader of Southern Jamaica Plain Health Center and Brookside Community Health Center. Trained in Internal Medicine at the Cambridge Health Alliance and Board Certified in Clinical Informatics, Pierre holds decades of experience in the use of technology to improve the quality of care in community health centers. With a career focused on health equity, Pierre seeks to encourage health care innovations that appropriately center and value the expertise of patients and communities. Pierre also holds decades of experience in global health focusing on health systems strengthening after disasters. She has responded to multiple outbreaks, including HIV, Cholera, Zika and COVID 19.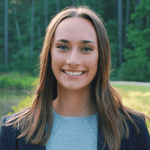 Hannah Schmitt
Course Manager
Hannah Schmitt is the program manager for the Systems Transformation team at Harvard Medical School Center for Primary Care. Prior to this role, Schmitt worked as a medical scribe for a primary care physician, providing her first-hand experience with the current challenges facing the field of primary care. She also has health care experience as a physical therapy technician, a volunteer caregiver, and an observation role in a rehabilitation clinic. Schmitt graduated from Florida State University with a Bachelor of Science in Exercise Physiology, along with a Minor in Child Development. She continued her education at Meredith College, where she received a Post-Baccalaureate Pre-Health Certificate. She was raised in Raleigh, North Carolina and enjoys spending time outdoors, exercising, and socializing with family and friends.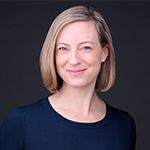 Sarah Smithson
Faculty
Sarah Smithson, MD, MPH, is the vice president of partnerships for Intend Health Strategies, a non-profit organization committed to improving engagement, collaboration, and connection on health care teams through the practice of Relational Leadership. Trained in internal medicine at Brigham and Women's Hospital in Boston, Sarah developed expertise in interprofessional collaboration, health system innovation, quality improvement, and team-based care delivery as a primary care provider at the University of North Carolina (UNC) Chapel Hill, where she maintains an adjunct appointment. At UNC, she served as the assistant dean for clinical education and the inaugural director of interprofessional education and practice in the school of medicine. She also led Relational Leadership at Carolina, an interprofessional, cross-generational leadership development program responsible for training hundreds of members of the UNC community in the power of authentic human connection in health care. Sarah lives in Hillsborough, NC, and loves spending time with her husband and two sons.
Questions?
For more information on this program please contact Hannah Schmitt at Hannah_Schmitt@hms.harvard.edu
**PLEASE NOTE: A 50% refund will be issued for cancellations that occur 60 days prior to the event and a 25% refund will be issued for cancellations that occur 30 days prior to the event. Attendees will not be refunded for cancellations that take place less than 30 days prior to the event.