The 1973 Roe v. Wade United States (US) Supreme Court case resulted in the historic decision that the US Constitution protects a person's liberty to choose to have an abortion in private consultation with one's clinician. Since that time patients and medical providers have had to continue to fight for access to abortion throughout this country. In the years since Roe v. Wade, over 1,000 abortion restrictions have been enacted throughout the United States, and specifically in 2019, 17 states enacted some sort of abortion restriction. Unfortunately, anti-abortion politicians and policymakers have exploited the COVID-19 pandemic to attempt further restriction of essential abortion care services.
COVID-19 has disproportionately affected people of color, specifically Black, Hispanic and Native American people, in large part due to decades of structural oppression and racism. We also know that restrictions to abortion access disproportionately affect these same people of color. Thus, the intersection of COVID-19 with the provision of safe abortion care magnifies these health inequities.
While providers, public health professionals, and human rights activists have continued to fight for safe abortion care throughout this unprecedented pandemic, some state lawmakers have been quick to pursue dangerous legislation that declares abortion care non-essential. Specific legislation has been introduced in several states, including Texas, Ohio, Iowa, Alabama, Oklahoma, Indiana, North Carolina, Kansas, and Kentucky. The American College of Obstetricians and Gynecologists has responded, together with several other medical associations, that it denounces legislation aimed to cancel or delay abortion care and that "community and hospital-based clinicians should consider collaboration to ensure abortion access is not compromised during this time."
While many clinicians and medical organizations continue to advocate for safe abortion access throughout the pandemic, various shared stories highlight the obstacles patients face in order to access necessary care. Clinicians share instances where patients have driven more than 10 hours from a restrictive state to access abortion care, resulting in a significantly increased risk for COVID exposure at a time when travel should be minimized. Many patients are afraid to present for in-person visits, resulting in progression of gestational age before obtaining an abortion, thereby increasing the risks and expense of the procedure. Judges have overturned rulings with such rapidity that a family planning clinic may be open one day and closed the next, leaving patients in the parking lot in tears. Anti-abortion protestors continue gathering to harass and intimidate patients outside of family planning clinics, disregarding shelter-in-place orders and safe distancing guidelines.
Further, the Food and Drug Administration (FDA) Risk Evaluation and Mitigation Strategy (REMS) regulation on Mifepristone requires patients and clinicians to meet in-person for a medication abortion (so the clinician can physically dispense the pill), rather than allowing patients to access Mifepristone at their local pharmacy or by mail. Many REMS regulations have been lifted throughout this pandemic, but despite numerous appeals to the FDA, nothing has been eased on Mifepristone. Further, many states have banned telehealth abortion care, thereby requiring extended in-person visits for counseling and consent for medication abortion. Ultimately, these regulations significantly increase risk for COVID exposure and transmission.
Many health centers have developed protocols for provision of medication abortion care that minimize in-clinic time. For example, many providers have stopped Rh alloimmunization testing before 8 weeks gestation, as research shows the RhoGAM injection is not necessary for early term abortions. Further, in the vast majority of cases a dating ultrasound is not needed since most patients are able to accurately date their pregnancies based on their last menstrual period. Follow-up abortion care can also be conducted via telehealth, and home pregnancy tests can confirm completion of medication abortion. These innovations enable limited in-person exposure throughout the pandemic, and if it weren't for the requirement to pickup Mifepristone in-person, patients and providers could remain completely sheltered-in-place and conduct all medication abortion services via telehealth.
Abortion care is an essential service, and it is an important piece of primary care. As clinicians and public health professionals, we must continue to advocate for the safest possible abortion care amidst the COVID-19 pandemic… and we MUST NOT go back.

**Feature photo by Gemma Chua-Tran on Unsplash
Interested in contributing to the Harvard Primary Care Blog? Review our submission guidelines

Interested in other articles like this? Subscribe to the Center's newsletter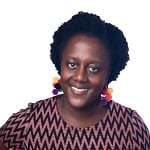 April Lockley, DO, is a Family Medicine Physician, Reproductive Health Care & Advocacy Fellow in New York City, and Physicians for Reproductive Health Fellow of the Leadership Training Academy. She is passionate about reproductive health, justice, and advocacy.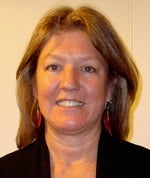 Linda Prine, MD, is Professor of Family and Community Medicine at Mount Sinai School of Medicine, Director of Women's Health and practicing physician for a large FQHC network in New York State, and Director of the Reproductive Health Care and Advocacy Fellowship. She is Co-Founder of the Reproductive Health Access Project (RHAP) and Access list, a lively listserv and safe space for discussing reproductive health issues. In these capacities, she has been a leader for full-spectrum women's health care: the integration of abortion, miscarriage, and contraceptive care into Family Medicine teaching and services.