As the largest system for primary care in the United States, federally qualified health centers (FQHCs) (and other community health centers) stand in a unique position to redress the COVID-19 pandemic's impact on marginalized populations. However, the unprecedented nature of the crisis has hindered their financial condition and thus, their ability to respond to the pandemic and its aftermath. The American Rescue Plan Act of 2021 (ARPA), signed into law by President Biden on March 11, 2021, provides much needed funding to nearly 1,400 FQHCs to revamp existing efforts and support new initiatives that adequately respond to the needs of the communities they serve. While leading organizations in the field of community-based healthcare have provided fundamental insights on ARPA funding directed at FQHCs, little attention has been given to emerging opportunities that stem from other sections of the law.
Direct investments to community health centers: a brief overview
The American Rescue Plan Act of 2021 includes $7.6 billion in direct funding for community health centers to invest in COVID-19 vaccination efforts, tracking, medical supplies, outreach, and the healthcare workforce. The latter piece is complemented by over $8 billion in funds to the National Health Service Corps, Nurse Corps, Teaching Health Center Graduate Medical Education programs, and the Department of Health and Human Services (HHS) to build up the public health workforce. There are also major allocations to HHS ($47.8 billion) and the Centers for Disease Control and Prevention (CDC) ($7.5 billion) for testing, contact tracing, vaccines, and mobile units.
Rural communities are expected to receive $500 million to establish an emergency pilot program. This program will encompass vaccinations, telehealth, infrastructure, and social supports to vulnerable patients in rural areas. Investments to the health services of rural areas can address barriers these communities experience in accessing healthcare and furthers opportunities for an expanded presence of FQHCs in these areas.
As agencies start to implement the law, ARPA funds will begin to reach health centers across the nation. One recent example is the Health Resources and Services Administration's $6 billion award to support the efforts of 1,377 community health centers in their response to COVID-19. Nonetheless, there are additional sections in the law that provide new resources to expand services.
Opportunities to enhance community collaboration
FQHCs have a rich history of service to marginalized communities, working strategically with local community-based organizations. To this extent, ARPA creates opportunities to enhance such partnerships. An example of this derives from a $165 billion allocation to the nation's education system, including public schools, private schools, and institutions for higher education. The law emphasizes the development and implementation of evidence-based protocols to mitigate the coronavirus and address its impact on hard-hit communities. Uses include training staff, acquiring medical supplies, and expanding mental health services. FQHCs should consider tapping into ARPA's resources to work collaboratively with schools to develop COVID-19 protocols, train staff, supply health equipment, and build on mental healthcare. This could include collaborations on vaccination efforts, including outreach and education activities.
The law's housing section presents additional areas for future collaboration, for instance, to improve services for people experiencing homelessness. Shelters are exploring new housing arrangements that can socially distance residents to avoid the spread of COVID-19 and other diseases. ARPA includes $5 billion to, among many things, develop non-congregate shelters. This brings its own set of challenges for homelessness service providers, as they aim to create spaces that respond to health-related concerns. FQHCs have an opportunity to develop partnerships or strengthen existing collaborations with shelters and other housing programs in their communities. As a potential grantee or subgrantee, FQHCs will prove to be a necessary ally in developing an infrastructure that aligns with a post-COVID-19 reality.
Leveraging ARPA's resources to address the social determinants of health
FQHCs provide services to millions of patients who experience concurrent social and health-related needs, including housing, income, and nutrition needs. Addressing such needs through screenings and referrals does not only provide an opportunity to improve community health outcomes and patient well-being, it also leads to costs savings in the community-based healthcare delivery model. Yet, it is essential to obtain funding to equip staff with the necessary tools to adequately perform screenings and referrals.
In light of increasing rates of food insecurity, ARPA includes significant investments to safety-net programs, such as a billion-dollar investment to the Supplemental Nutrition Assistance Program (SNAP) and over $400 million to modernize the Special Supplemental Nutrition Program for Women, Infants, and Children (WIC) and SNAP. The act emphasizes outreach efforts that can tackle gaps in participation among eligible households and enhances program benefits. Moreover, ARPA allocates $37 million to the Commodity Supplemental Food Program, which provides nutrition supports for low-income individuals over 60 years of age, and extends the Pandemic EBT program, which addresses meals that children miss due to remote learning.
As evictions continue to leave people on the streets in spite of the ongoing moratorium, homelessness prevention and diversion are central components of the law's housing funding package. ARPA allocates over $25 billion for rental assistance, emergency housing vouchers, and other support services for qualifying renters in the U.S. This significant allocation is complemented by $20 million for education, outreach, and other Fair Housing Act-related activities.
Furthermore, ARPA includes funding for outreach activities that involve informing potential individuals on social supports for students, including student debt measures and other social safety-net programs. Communities with high needs should expect new funding for outreach efforts as part of a $91 million allocation to the Student Aid Administration.
ARPA funding creates opportunities for FQHCs to tackle many of the root causes for worsening health outcomes of marginalized communities, for example, by enhancing screening and referral capabilities for food and housing needs. Such funding would potentially support the hiring and training of staff to conduct needs screenings and referrals at FQHCs. Funding for outreach and education efforts would also allow to inform patients of available social supports and rights to access these. Combined with a robust network of community partners, an enhanced screening and referral infrastructure would enable to connect underserved patients, who are oftentimes unaware of social safety net programs they qualify for, with the most appropriate services for their needs.
American Jobs Plan and the road ahead
The American Rescue Plan Act of 2021 is not a magic wand. One could argue for greater investments, at a time where resources are vital to address the impact of COVID-19 in marginalized communities and the financial hit many FQHCs have taken. Nonetheless, President Biden's proposals for infrastructure and family supports, the American Jobs Plan, and American Families Plan, respectively, would fill some of the gaps not addressed through ARPA. This would bring additional opportunities for FQHCs to expand on strategic partnerships in the aftermath of COVID-19 and work on interventions to address social determinants of health.
The COVID-19 public health crisis has exposed the vulnerability of millions of Americans—especially Black, Indigenous, and People of Color—to worsening health and economic outcomes. Recent federal legislation provides hope in billions of dollars to communities that are still reeling from the pandemic. FQHCs and other community health centers can play a key role in this process, by applying for upcoming short and long-term funding to strengthen community-based responses to public health crises and tackle social determinants of health. By doing so, it would cement their reputation as national leaders in the uptake of social needs screening and referral practices, while contributing to the social and economic recovery of marginalized communities in the United States.
Author's Note: Unless otherwise noted, all information on the provisions of the American Rescue Plan Act of 2021 were obtained directly from the enrolled bill, signed by President Biden. Dollar amounts mentioned are, in some cases, a sum of various sections or subsections of the law.
**Feature photo obtained with standard license on Shutterstock.
Interested in other articles like this? Subscribe to our bi-weekly newsletter
Interested in contributing to the Harvard Primary Care Blog? Review our submission guidelines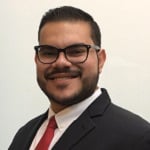 Ángel Ortiz-Siberón, BA, is a Health Policy Research Fellow at the Weitzman Institute. His work aims to inform responses to poverty and racial/ethnic inequality through the strategic dissemination of community-based knowledge. He has advised a broad range of private and public sector leaders, including members of Congress and mayors, on homelessness policy and social policy affairs concerning the Latinx community. Ángel serves on the Ceiba Homeless Advisory Board and the Philadelphia Continuum of Care Board. A graduate of the University of Pennsylvania, he is the recipient of the Harry S. Truman Scholarship and the Mellon Mays Fellowship.