More than six months into the COVID-19 pandemic, child care solutions for families remain scarce. A high-stakes problem typically confined to parents with children younger than five, lack of child care has now become a near-universal challenge, with remote K-12 learning upending care infrastructure for families with school-aged children as well. Consistent failure to provide public funding to the child care and early education sector—both traditionally and in this moment of crisis—is taking a heavy toll: women are leaving the workforce because of child care breakdowns, families are slipping into poverty, and, as a result, children are experiencing food insecurity, amongst other effects. Parents who are lower-income earners, many of whom are women of color, have been hit the hardest.
It's not difficult to connect the dots between child care, early education, and health equity; it has always been interlinked. To our detriment, though, we historically have chosen to ignore what the pandemic has laid bare: that access to child care and early education is a social determinant of health.
For families, access to child care has always been a fundamental economic driver: it promotes employment stability, financial security, and opportunity for economic mobility. In turn, financial security promotes the other protective pillars that uphold and uplift health and wellbeing: housing, nutrition, social connectivity, access to physical and mental health services, and the list goes on. To date, however, we have societally failed to appreciate access to child care's relationship to these more well-known indicators of social, familial, financial, physical, and mental wellbeing—a miscalculation that, in the wake of the pandemic, will have long-lasting and multigenerational consequences.
Indeed, while greater public investment in parent ability to access affordable, high-quality child care has always been a through line to breaking intergenerational cycles of poverty and improving individual, family, and community health, in this moment of crisis, it's critical. Not just for parents—but for their children, too.
Core to setting young children up to thrive is ensuring that they are able to experience high-quality early learning environments, opportunities, and programs. Participation in early education programs is key to fostering children's healthy cognitive and socioemotional development—and research shows us that children who participate in these programs have better education, earnings, and health outcomes as compared to those who do not. Truly, one of the best investments we can make to improve health equity is ensuring that all children have access to an early education.
It is also one of the best investments we can make in shoring-up one particularly valuable human asset: resiliency.
Exposure to stress or trauma during the early years of life can have negative impacts on children's brain development and health outcomes. And this is a highly stressful time. While the multi-generational impacts of the COVID-19 pandemic will not fully reveal themselves for decades, it's clear that parents and children are experiencing substantial stress. Stressors are compounded for families of color who already were navigating institutional racism and whose communities shoulder significant health, education, and other disparities.
Key to counteracting exposure to stress and trauma is resiliency. And early education programs help build resilient children.
A child's participation in early education programs can serve as a buffer to the negative impact that stress can have on the developing mind and body. High-quality early learning settings promote positive developmental outcomes—and, for more vulnerable children, can stand as oases of stability, predictability, and support. Nurturing teachers and relationships with peers complement the role of parents and caregivers in helping children build strong social, emotional, and executive function skills. Investment in resiliency is an investment in health equity—both in the immediate and over the long-term.
Making good on shared commitments to advance health equity for children and adults requires that we prioritize revisiting the United States' child care and early education infrastructure, and reforming it into a system that ensures all families have access to the child care solutions they need and all children have opportunity to enroll in high-quality early education programs. The pandemic has made clear that access to early education and care isn't just about employment or education—it's also about health.
Important to note is that prioritizing the role that child care and early education plays in the lives and health of families isn't limited to policy. The creation and growth of intersectional partnerships between the health and early education sectors is core to paving a new way forward. Such partnerships have potential to take more family-centered approaches to successfully meeting the housing, nutrition, employment, and health and wellness needs of parents and young children.
For example, far before the pandemic hit, early education centers and providers worked overtime to provide wraparound support to children and families, despite having little funding and limited capacity to do so. For the past six months, these same providers have played critical, but unacknowledged, roles in ensuring that families have had access to food, shelter, and other material goods. Indeed, early learning centers excel at serving as resource hubs: because they maintain deep, trusting relationships with parents, and they are highly effective at identifying and quickly responding to whole-family needs, if given the person-power they need to do so.
This shouldn't be a surprise. Early learning providers see families almost every day; as a result, they know not just the child, but the primary caregivers in that child's life as well. Most importantly, parents trust them. This trust enables child care and early education providers to identify needs quickly and thereby prevent vulnerabilities from transitioning into crisis, particularly with respect to housing.
Herein lies incredible opportunity for partnership between the health sector and early education: as healthcare stakeholders seek to better address social determinants of health, particularly for higher needs families, they ought to consider the role that early education providers can play in advancing these shared goals.
For example, the organization I co-founded, Neighborhood Villages, helps to transform early education centers into family resource hubs, where families can source the supports they need—from child care to healthcare to housing—all in one place. Through placement of on-site family navigators, Neighborhood Villages not only coordinates family connection with multi-sector supports, but it also partners closely with community health providers, to implement a highly successful and family-centered place-based approach to tackling diverse social determinants impacting health outcomes for families in the community.
Whether it's for immediate action or long-term impact, partnership between the healthcare and early education delivery systems is imperative for addressing root causes of health disparities and reducing access barriers to the social supports that can help improve health equity. Health equity is inextricably linked to improving access to child care and early education—and allyship between the health and early education sectors provides a high-potential opportunity to set families up to thrive.
**Feature photo by Zach Vessels on Unsplash
Interested in other articles like this? Subscribe to our bi-weekly newsletter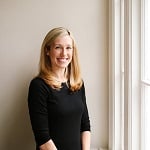 Lauren Birchfield Kennedy, JD, is the co-founder of Neighborhood Villages. Prior to co-founding Neighborhood Villages, Kennedy was the Director of Health Policy at the National Partnership for Women & Families in Washington, D.C., where she directed the organization's health policy portfolio and oversaw advocacy strategy for key policy initiatives, including implementation of the Affordable Care Act and comprehensive healthcare payment and delivery system reform. Kennedy is a graduate of the University of California, Los Angeles and holds a law degree from Harvard Law School.