We are living in an unprecedented time in which an unimaginable global pandemic has upended our way of life. Our current public health crisis is the kind of dramatic disruption that worries many climate advocates as our planet continues to warm. Climate change has and will continue to increase the frequency of natural disasters, the spread of infectious diseases and displacement for people around the world. The United Nations has made clear in their Intergovernmental Panel on Climate Change 2018 report that we must slash greenhouse gas emissions in half by 2030 and eliminate them all together by mid-century to stave off the worse effects of climate change.
To face such consequential dual crises can be paralyzing. But it also challenges us to imagine a fundamentally new way forward. The coronavirus and anthropogenic greenhouse gas emissions are invisible enemies that caste a dye on the broken social infrastructure we have built. To create a decent, compassionate and healthy world, we must not only eliminate the coronavirus and anthropogenic greenhouse gas emissions, but we must also repair the broken systems they reveal to us.
We will explore the intersections of COVID-19 and the climate crisis through two major social systems—transportation and housing. The vibrant, predominantly Latinx community of Chelsea, Massachusetts should be instructive to us. Chelsea has seen infection rates six times the rate of state averages. Organizations like GreenRoots, where Co-Author Maria Belen works, teach us this is in part because of factors they have long been trying to bring to our attention such as structural racism and class disparities.
Transportation
Transportation is now the number one cause of carbon dioxide emissions in the United States. This is due to our reliance on fossil fuel driven cars, SUVs and trucks and a lack of investment in an electrified public transportation system. Transportation is also a major contributor to air pollution. Air pollution presents one of the most clear connections between the climate crisis and COVID-19. Burning fossil fuels warms our planet and dirties our air. In a major study, researchers found that even a small increase in particulate matter 2.5, a dangerous form of air pollutant, significantly increases the risk of death among people infected with coronavirus. In Chelsea, air pollution is 20% higher than is deemed safe by the Environmental Protection Agency. The community suffers from the dirty vehicular emissions from trucks entering the city to reach various industrial facilities, as well as traffic crossing the Tobin Bridge, Route 16 and other major thoroughfares that cut across and around Chelsea every single day. The Chelsea Creek is polluted and lined by the storage of fossil fuels that the state uses to run its economy. Chelsea residents face higher exposure risk, 80% of them are essential workers, and chronic air pollution further endangers their health.
Housing
Buildings represent the 4th largest source of carbon emissions in the United States. While much of that is due to large commercial buildings, eliminating gas lines and electrifying residential homes is a crucial solution to our climate crisis. For instance, in Brookline, Massachusetts, the city council has banned oil and gas hookups in new construction. But places like Chelsea are in the throes of our state housing crisis. About 74% of the housing units in Chelsea are renter occupied, and absent local building policy, landlords are not likely to reduce the emissions coming from these houses. Chelsea suffers from overcrowded homes. The rising cost of rent contributes to multi-family and multi-generational living conditions, with many families living in a single room together. Many units are old and have poor ventilation. While more data is needed, there is significant concern that these housing conditions have prevented people infected with coronavirus from being able to self-isolate, thereby significantly contributing to the spread of COVID-19 in Chelsea. Absent a livable wage, reasonable rent and economic security, residents are trapped in such living conditions without alternatives.
As the summer comes upon us, it is important to recognize that much of Chelsea is a heat island. This means that instead of tree canopies and green space, much of the city's built environment is made of concrete and asphalt. As a result, Chelsea can be 10-15 degrees Fahrenheit hotter than neighboring communities. This summer we will be asked to stay at home to reduce the spread of COVID-19. Yet during dangerous heat waves, will it be safe to do so for our patients in Chelsea who don't have air conditioners? This is a complex intersection in which the threats of the climate crisis, COVID-19 and unhealthy living conditions dangerously collide.
Our Way Forward
As communities here in Massachusetts and across the country prepare for a recovery, we have a duty to pursue this recovery in an intersectional way, centering a just transition and a just recovery. We must move away from an extractive economy and towards a regenerative one that protects the lives and livelihoods of our patients. Science, public health and social justice must guide our responses. We have great challenges ahead of us to mitigate the impacts of COVID-19 through public health interventions and hopefully a vaccine. But we must also build a green economic recovery, enacting policy that will mandate a dramatic reduction, and ultimately elimination, of anthropogenic greenhouse gas emissions and pollution. We must recognize the ways in which COVID-19 and the climate crisis cannot be solved without wide reaching policies that allow for fair and sustainable transportation and housing systems.
As we enter new phases of our response to COVID-19, undoubtedly there will be a continued need for urgency and speed. But we must do the deep work as well. We have an opportunity to rise out of this crisis as a stronger and more equitable region and nation. To do so, we must pay reverence to our mother Earth, and we must repair the unjust social structures we have built that too often harm, and too rarely heal.
**Feature photo by Markus Spiske on Unsplash
Interested in contributing to the Harvard Primary Care Blog? Review our submission guidelines

Interested in other articles like this? Subscribe to the Center's bi-weekly newsletter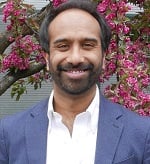 Gaurab Basu, MD, MPH, is a Primary Care Physician at Cambridge Health Alliance (CHA), Instructor at Harvard Medical School, and Co-Director of the CHA Center for Health Equity Education & Advocacy. Follow on Twitter @GaurabBasuMDMPH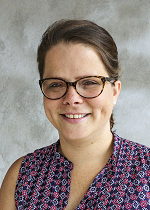 María Belen Power, MPP, is the Associate Executive Director of GreenRoots where she oversees GreenRoots' environmental justice campaigns and supports the work of the organizing team. She represents GreenRoots in the Green Justice Coalition of the Greater Boston Area as well as national movements for environmental and climate justice. Follow on Twitter @GreenRoots