The authors are fourth year medical students at The George Washington University School of Medicine and Health Sciences who have been active participants in their medical school's Clinical Public Health (CPH) curriculum. In response to the COVID-19 pandemic, the students applied their education to help launch and lead community response efforts, including creation of a comprehensive resource guide, organization of childcare for healthcare workers, and coordination of COVID-19 testing sites. They look forward to careers in Pediatrics, Family Medicine, and Emergency Medicine.
The situation
On Sunday, March 15th, we received a bolded email from our medical school, stating that the administration had decided to "suspend medical student clinical rotations." It was effective immediately, and no end date was offered. All around the country medical students found similar emails in their inboxes. The Association of American Medical Colleges (AAMC), the organization that oversees medical education, had issued guidance that medical students should not be involved in "direct patient contact" activities in light of the ongoing pandemic.
This was a wave of relief for many who worried about their safety and the availability of personal protective equipment (PPE). For others, it was an abrupt awakening to the seriousness of the pandemic. As trainees, we recognized our place in the system as learners but also felt compelled to support our communities.
While this guidance has evolved, medical students around the country have since leaned on their skills, training, and holistic approach to care to make a meaningful difference: from collecting tablets so patients can communicate with their loved ones virtually to organizing food deliveries or supporting blood drives.
The modern-day medical student
"Primum non nocere." "Do no harm."
Modern-day medical students learn that the oath to "do no harm" moves beyond treating patients in clinics and towards addressing the social determinants of health (SDOH). The COVID-19 pandemic has put the intersection of science, health policy, politics, leadership, and community-centered intervention on global display, and as training physicians, we must be equipped appropriately.
Health is influenced by factors upstream of the clinical setting, and COVID-19 is no exception. Data shows racial disparities in COVID-19 mortality risk and that housing instability increases risk for disease. Addressing systemic inequities extends beyond testing and treatment. It must include a careful examination of factors like access to healthcare, structural racism, food insecurity, and housing policies. Ignoring these issues perpetuates harm and leaves communities vulnerable. Integrating a robust CPH curriculum into the core sciences can provide a foundation for medical trainees to think critically about the role the healthcare system plays in perpetuating the structural violence at the root of SDOH.
Clinical public health
Clinical Public Health is the integration of principles of public health, population health, health policy, and leadership into medical care and health systems decision-making. At our medical school, The George Washington University School of Medicine & Health Sciences (GW SMHS), we have a CPH curriculum folded into all four years. This longitudinal curriculum teaches us to think critically about social determinants of health, asking if patients can afford the medications we prescribe, if they have access to the healthy foods we recommend, or if they have a safe place to sleep when we send them home. Through lectures, case-based learning, and field projects with local partners, our curriculum enables us to consider meaningful solutions using available resources.
Public health integration into medical curricula is not a new endeavor. The Institute of Medicine has been advocating for this since before 2003, when it published "Who Will Keep the Public Healthy?" And further, the Liaison Committee on Medical Education has required public health content to be included by accredited MD-granting schools since 2010.
Throughout our four years at GW SMHS, we take part in CPH summits on the topics of HIV, asthma, and obesity. Our first CPH summit launches with a keynote address from Dr. Anthony Fauci, who emphasizes the importance of interdisciplinary collaboration in tackling our biggest challenges in medicine. His words impress upon everyone the value of public health in clinical medicine. These summits challenge students to assess community needs, engage with key stakeholders, design solutions with multidisciplinary teams, and most importantly, elevate the people at the core of any health solution: our patients.
When the COVID-19 crisis arrived, it was evident our CPH curriculum had prepared us to mobilize quickly, organize efficiently and effectively, and be adaptable. We leaned on fundamental CPH principles to launch a variety of efforts, including childcare for healthcare workers, community resource guides, and testing site support. We relied on the skills and experiences of our CPH curriculum to combine our clinical knowledge and understanding of SDOH so we could support our colleagues and communities, particularly the most vulnerable.
A complete crisis response
A complete crisis response requires a comprehensive understanding of social determinants of health. The COVID-19 pandemic is holding a magnifying glass to existing inequities; as medical students, we have an opportunity to make needed changes. A robust foundation in Clinical Public Health empowers medical students to recognize that health is influenced by a variety of social and economic factors; to treat patients effectively we must consider the full person. Physicians can play a pivotal role in engaging patients to connect with community resources, but only if they are equipped to think about upstream health needs and ask the right questions.
Even with students now back on the wards, our involvement in COVID-19 looks different from what many imagined. As modern medical students, we understand that our education is never on pause, rather we are learning through community-centered care. Following the oath to "do no harm," we have shifted from the clinic to the community, and with our Clinical Public Health education, we are empowered to navigate a global crisis.
Acknowledgements: We thank Dr. Kofi Essel and Dr. Danielle Dooley for their input on this blog post.
**Feature photo obtained with standard license on Shutterstock.
Interested in other articles like this? Subscribe to our bi-weekly newsletter
Interested in contributing to the Harvard Primary Care Blog? Review our submission guidelines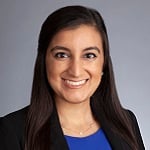 Harleen Marwah, MS, is a fourth-year medical student at the George Washington University School of Medicine & Health Sciences and pursuing a career in Pediatrics. She launched and leads DC COVID Connect, a comprehensive and dynamic online tool created and managed by medical students that empowers the community in the DC Metropolitan Area with accurate and reliable information to navigate the evolving COVID-19 pandemic. Her professional interests include health policy, health equity, and the consequences of climate change on human health. She is also the Founder and Chair of the national medical student group, Medical Students for a Sustainable Future.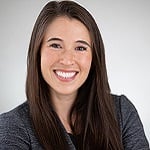 Kimé McClintock, MPH, is a fourth-year medical student at the George Washington University School of Medicine & Health Sciences and pursuing a career in Family Medicine. She is passionate about reproductive justice, community-based advocacy, and the intersection of health policy, public health, and medicine. Prior to medical school she worked at Planned Parenthood Votes Northwest and MSI Reproductive Choices. She co-founded DC COVID Sitters, a student-run network providing childcare to frontline workers in DC during the beginning of the pandemic.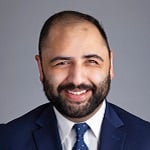 Pranav Kaul is a fourth-year medical student at the George Washington University School of Medicine & Health Sciences and pursuing a career in Emergency Medicine. He has served as Co-Director of the GW Healing Clinic, a student-run free clinic, and currently serves as an independent consultant for the GW Medical Faculty Associates. He's interested in the role of health policy and healthcare administration in addressing population health and socioeconomic inequities.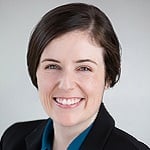 Samantha Sobelman is a fourth-year medical student at the George Washington University School of Medicine & Health Sciences and pursuing a career in Emergency Medicine. She co-founded the George Washington Homeless Medicine Collaborative, working to educate medical students about housing insecurity and addressing the social determinants of health. Early in the pandemic, she served as the coordinator of roughly 100 medical students who staffed two Washington DC COVID-19 drive-through testing sites. Her professional interests include social medicine with a focus on housing, health equity, and population health.