In times of crisis, the most vulnerable populations are often the ones most affected. Prior to the COVID-19 pandemic, immigrant children arriving to the United States already faced difficulties navigating a complex and intimidating system to seek refuge. However, in the six months since the COVID pandemic fundamentally altered our way of life, the challenges immigrant children now face have grown and become increasingly obscure as independent oversight provided by organizations, such as the American Civil Liberties Union (ACLU), has been eliminated. Children must now grapple with the risk of infection while remaining detained in federal custody, face increased mental health stressors as new family separation policies are introduced, and contend with the reality that fewer children are being permitted to cross into the US to seek asylum due to the inappropriate invocation of quarantine laws.
Infection risk in detention and federal custody
COVID-19 is not the first infection that has posed health risks to immigrants held in federal custody or shelters. In prior years, children have died from influenza while in Customs and Border Protection (CBP), and there have been outbreaks of both measles and mumps in Immigration and Customs Enforcement (ICE) facilities holding adults. Unaccompanied immigrant children residing in shelters run by the Office of Refugee and Resettlement (ORR) have contracted COVID-19, prompting a federal judge to mandate speedier release of these children from detention. Despite ICE's protocols to follow the Centers for Disease Control and Prevention (CDC) guidance for appropriate hygiene measures, physical distancing, testing and care, the realities of detention make infection prevention practices near impossible due to insufficient access to soap, masks, and overcrowding of facilities.
Family Separation 2.0 and COVID-19: additional mental health strains upon an already overburdened population
Children seeking asylum in the US have already suffered physical harm and threats of violence in their home countries. Their travails continue when they migrate, as the journey to the US is full of dangers, including theft, physical and sexual abuse, trafficking, and death. Unexpected, however, are the traumas inflicted by their would-be protectors, the US government: detention, family separation, and a sometimes sudden deportation without explanation or recourse. The toxic stresses that relief-seeking immigrant children face before, during, and after arrival to the US are well-documented by medical professionals.
Now this same group of children is experiencing a new form of family separation, dubbed Family Separation 2.0. Parents currently in family detention are presented with the option of remaining together in detention indefinitely throughout the pandemic versus allowing their children to be placed with US guardians while parents are deported. This policy violates the Flores Settlement Agreement, which guides child protections while in federal custody, and it violates the United Nations Covenant on the Rights of the Child, a covenant signed by every single country in the world except the United States.
Fewer children entering the United States since the onset of the COVID-19 pandemic
The number of unaccompanied immigrant children and family units entering the US has sharply declined since April 2020. This is a direct result of the closing of our borders to undocumented asylum-seekers under the false guise of protecting US public health. Many children are forced to remain in "tent cities" in Mexico per the Migrant Protection Protocols, while awaiting their immigration trials—trials that will likely never happen. Overcrowding and insufficient access to sanitary products makes these cities hot spots for infectious disease to spread, like COVID-19. In addition, the environment is uniformly dangerous, and children are pulled into the same cycle of violence or trafficking they were trying to escape at home.
Recently, children in Customs and Border Protection custody are furtively transported to hotels and denied access to lawyers and organizations that assist children with their relief-seeking claims. Once their COVID testing is negative, they are sent back without being allowed to apply for asylum and without assigning them a primary registration number, making tracking these children virtually impossible. As reported by the Texas Tribune and ProPublica, "Of the thousands of unaccompanied minors expelled under the [public] health order, advocacy organizations said that they have only found about three dozen after months of searching across the United States, Mexico and Central America."
These children are strong. They have overcome insurmountable odds and faced life-threatening obstacles. But they are still children, and they need advocates and protectors. Pandemic or not, they have the right to enter the United States, seek asylum, and expect a safe environment conducive to proper child development. Separating children from their families, failing to release them from detention when safe alternatives exist, and denying children entry into the US are policies that serve only to harm children. Any argument stating such actions are necessary to protect our public health or security is baseless.
**Feature photo obtained with standard license on Shutterstock.
Interested in other articles like this? Subscribe to our bi-weekly newsletter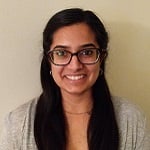 Himali Bhatt, MD, MA, is a Pediatric Hospitalist and Global Health Fellow at Boston Children's Hospital and MPH candidate at the Harvard T.H. Chan School of Public Health. Her professional interests focus on social determinants of health, mental health, toxic stress, resilience, working with underserved populations, immigrant health, and medical anthropology.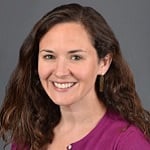 Katherine R. Peeler, MD, is a Pediatric Intensivist at Boston Children's Hospital, Medical Director of the Harvard Medical School Asylum Clinic, and Medical Expert for Physicians for Human Rights. Her interests and areas of expertise include the health & health rights of pediatric and adult asylum-seekers in the United States, end-of-life care in critically ill children, and medical anthropology as a means of studying these two areas.