During the initial rapid spread of the coronavirus in the United States, the Centers for Disease Control and Prevention (CDC) and the American Dental Association (ADA) released urgent guidance for dental providers to cease all non-emergency dental care by late March 2020. For many weeks, dental care nationwide was effectively halted. Even with an increase in teledentistry reimbursement to facilitate ongoing dental care, nearly 100% of dental practices were providing severely limited care throughout April and early May.
As states have begun reopening, dentistry has had a swift rebound. However, rapidly evolving recommendations on infection control by the Occupational Safety and Health Administration, CDC, and ADA have presented challenges to how dental care is delivered. The added cost of personal protective equipment (PPE) and infection control measures will be particularly burdensome for dental providers caring for underserved populations, which serves as the basis for additional provider relief funds for those who participate in Medicaid and the Children's Health Insurance Program (CHIP).
Further, while months-long delays in preventive dental services may incrementally worsen one's oral health, patients with acute needs, such as extensive dental caries or severe periodontal disease, experience greater levels of pain and harmful health effects. Although many federally qualified health centers continued to provide robust emergency dental care throughout the early phases of the pandemic, their overall patient volume was a fraction of pre-pandemic levels. Likewise, the decrease in emergency department visits for dental pain suggests that many patients with unmet dental needs are forgoing care due to perceived risk from COVID-19.
Moreover, oral health disparities are part of broader inequities caused by structural racism, lack of access to care, and the social determinants of health. While practice disruptions have affected the entire dental delivery system, reduced dental access has had disproportionate effects on our most vulnerable populations.
Dental practice changes as a result of the COVID-19 pandemic may lead to meaningful improvements in oral health access and equity. For example, expanded access via teledentistry may be especially beneficial for more than 56 million people living in dental care health professional shortage areas, as well as patients in nursing homes and other settings that make traditional office visits a challenge.
Further, dentistry has historically been a surgical specialty focused on treatment of active disease, and an emphasis on prevention has only recently taken hold. Going forward, preventive measures will be vital due to the risk of viral transmission with invasive dental procedures. Dental public health experts advocate for the following approach:
Increase preventive efforts;
Perform low risk procedures when able; and
Perform invasive procedures only as needed and with safer modalities.
Fortunately, prevention provides opportunity for increased medical-dental integration and creative community health solutions. This is critical given 180 million people lack dental coverage in the United States, and one-third of Americans do not see a dentist in any given year. We must provide oral health prevention in more accessible ways, including schools, medical offices, WIC centers, and via telehealth. We ought to capitalize on this moment to disseminate more innovative models of dental care, though it's important to note that further education of providers is needed in order to adequately address oral health prevention in these innovative models.
Another helpful technology is minimally invasive dental treatment, which was originally developed in resource-limited settings to reduce or eliminate decay without need for dental drills or other costly infrastructure. Minimally invasive dental treatment includes silver diamine fluoride, atraumatic restorative treatment, and interim therapeutic restoration. These techniques slow disease progression without drilling teeth, with outcomes comparable to full restorative treatment. Providers other than dentists can be trained in minimally invasive dental treatment, and teledentistry can support further propagation.
As we look to the future, medicine and dentistry must work together, and support and coordination from state and federal health departments will be key. Working within silos is no longer possible—creative solutions must be promoted, evaluated, and scaled up sooner rather than later.
**Feature photo by George Becker from Pexels
Interested in contributing to the Harvard Primary Care Blog? Review our submission guidelines
Interested in other articles like this? Subscribe to our newsletter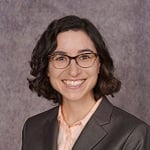 Lisa Simon, MD, DMD, is a dentist and health services researcher at the Harvard School of Dental Medicine, as well as an Internal Medicine Resident Physician at Brigham & Women's Hospital. Her research focuses on the intersection of oral health and the medical system, as well as on policy innovations to improve oral health equity.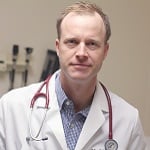 Hugh Silk, MD, MPH, is a Professor in the Department of Family Medicine & Community Health at the University of Massachusetts Medical School, and he also teaches at the Harvard School of Dental Medicine (HSDM). He is co-founder of the award-winning national curriculum on oral health for providers, entitled Smiles for Life. When he's not teaching and seeing patients, Hugh is collaborating with the Health Resources & Services Administration and HSDM to help develop the new Center for Integration of Primary Care and Oral Health.