Driving through Southern California during the COVID-19 pandemic often feels like going from one California to another… you get in the car in one city, with everyone around you masked, including families walking together, keeping distance from others… then you get out of the car 30 minutes later in another city, with almost no one masked, and people packed inside restaurants or standing in lines close to each other. The difference is startling.
As a physician, I've heard lots of people justify their resistance to physical distancing and wearing masks. The misinformation is rampant, yet understanding possible causes of misinformation may help us to more effectively overcome.
Recent research that analyzed geotracking data from 15 million smartphones per day found persistent partisan association with physical distancing practices throughout the pandemic. That is, counties that voted for former President Trump in 2016 showed less physical distancing, higher rates of COVID-19 infections, and faster rates of infection escalation than did U.S. counties that voted for Hillary Clinton. Additional research found an association between Fox News viewership and decreased physical distancing. This is not to cast judgment on one side or another. The suggestion is that, ultimately, people are influenced by the leaders and sources of information they trust.
For example, a recent patient mentioned to me that there's no need to stay home during shelter-in-place ordinances because his trusted friend told him so. And when I asked about physical distancing, he simply stated, "We're all fine. This is a major over-reaction." Yet, in another clinic visit, a patient asked for a letter documenting that COVID-19 "is real" so that he would have support when speaking to his unbelieving friends.
Harnessing trust
One very powerful tool for countering misinformation is in health professionals' hands: trust. A recent poll found that more than 60% of Americans trust their physician's recommendations. And as Dr. Vish Viswanath, Professor of Health Communication at the Harvard T.H. Chan School of Public Health, emphasized, "Physicians remain the most trusted source on COVID-19 information."
So, how do health professionals approach communications about COVID-19? The American Medical Association (AMA) recommends providers share information and educate patients in the positive, rather than the negative. This includes using statements like, "Vaccines save lives," rather than "Vaccines do not cause permanent damage." Positive teaching minimizes confusion and maximizes information mastery.
Additionally, health professionals should stay up-to-date in their recommendations, as this amplifies a unanimous message that can effectively solidify public health recommendations. The following are a few high-yield, easy-to-follow listservs that can help providers stay up-to-date:
Health professionals can also provide patients with reliable news sources, which may help to clear the fog of misinformation. Some helpful patient-centered websites with COVID-19 information include the following:
Lastly, as health professionals, we must wear masks, physically distance, and get vaccinated. And we must do these things consistently. Patients trust their physicians, and we have the opportunity to impact our community's movement towards wellness. Let us lead by example… and together, with our communities, we'll get through this.
**Feature photo by Gustavo Fring from Pexels
Interested in other articles like this? Subscribe to our bi-weekly newsletter
Interested in contributing to the Harvard Primary Care Blog? Review our submission guidelines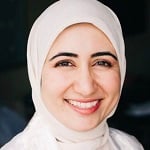 Zainab Saadi, MD, is an Internal Medicine Physician with experiences providing medical care at an urgent care clinic in East Los Angeles (LA), as well as practicing primary care in downtown LA where she served on a focused COVID-19 team during the pandemic. Dr. Saadi earned her Medical Degree from the University of Southern California (USC) Keck School of Medicine and completed her residency training at Los Angeles County + USC Medical Center (LAC+USC) in downtown LA. She is passionate about teaching, patient education, and community engagement.