Addiction is a chronic medical condition that carries significantly elevated risk of morbidity and mortality, as the sequelae of substance use disorders (SUD) can be severe and life-altering. While evidence-based treatments for SUD exist, many people face barriers to accessing care. For example, of the approximately 20 million people living with addiction in the United States in 2019, only 12.2% received treatment. Among those who do access addiction treatment, many do not receive evidence-based care, which includes FDA-approved medications for opioid use disorder, such as methadone and buprenorphine.
The need to address this treatment gap has grown amidst the COVID-19 pandemic, with the emergence of new, destabilizing social and financial stressors that both increase the likelihood that people with SUD return to using substances and introduce additional structural barriers to treatment.
As one of the main entry points into the healthcare system, primary care stands poised to address the problem of inadequate access to evidence-based addiction treatment. Primary care providers treat an array of complex chronic conditions in the context of longitudinal relationships with their patients. Many of the skills they use to engage patients in care, from shared decision-making to motivational interviewing, are applicable in the treatment of SUD. In fact, a recent study found that primary care providers prescribing buprenorphine for opioid use disorder delivered care that was comparable in quality to specialists.
In order to create a workforce of primary care doctors, physician associates, and nurse practitioners who are comfortable and willing to treat SUD, training in addiction treatment needs to be integrated across all levels of health professional training and offered in a variety of treatment settings. Too often students and other trainees are introduced to SUD on the general medicine wards or in the emergency department where they see patients in crisis as opposed to seeing them in stable, long-term addiction treatment. Trainees' disproportionate exposure to decompensated substance use, such as acute alcohol withdrawal or opioid overdose, can reinforce provider stigma surrounding the disease, the individual, and the treatment.
Limiting trainees' SUD exposure to patients who are in crisis deprives trainees of the opportunity to learn about the entire disease spectrum, including prevention and remission. These challenges are compounded by inadequate curricular time devoted to addiction medicine as well as absence of trained faculty. Not surprisingly, medical residents have been found to feel ill-prepared to address the unique needs of their patients with SUD.
The movement to bring addiction treatment out of its silo has already begun with the creation of novel models integrating addiction medicine into primary care. The Yale Primary Care Internal Medicine residency program has sought to address these training gaps by providing robust addiction treatment education throughout the training experience.
All Yale Primary Care residents are required to complete buprenorphine prescribing (X-waiver) training and SBIRT (Screening, Brief Intervention, and Referral to Treatment) training during their first month of residency. Furthermore, all faculty in the program have completed buprenorphine training to ensure appropriate supervision and role modeling.
Residents regularly rotate through the Addiction Recovery Clinic (ARC), a sub-specialty clinic embedded within an academic primary care center, where they work closely with faculty board-certified in addiction medicine, a licensed psychologist, nurse practitioner, and pharmacists to provide comprehensive care to patients with SUD. During their time in ARC, residents are exposed to patients at various points along the substance use spectrum and learn to apply principles of harm reduction, prescribe medications for addiction treatment, and practice behavioral counseling strategies. Residents also participate in pre-clinic conferences focused on addiction medicine topics and receive real-time feedback on skills such as motivational interviewing and medication counseling.
Yale Primary Care residents seeking more in-depth training can apply to the Collaborative Behavioral Health and Addiction Medicine in Primary Care (CHAMP) residency training track. This three-year addiction medicine training track recruits two interns from the Yale Primary Care program each year. In addition to regularly rotating at ARC, CHAMP residents are assigned a primary care panel that includes approximately 50% of patients with SUD and rotate through other addiction treatment sites spanning outpatient, hospital, community-based, and mobile settings.
Recognizing the importance of interprofessional collaboration and faculty supervision, CHAMP also provides training to Yale Physician Associate (PA) students and multidisciplinary faculty clinicians. Students in the Yale PA Program may elect to complete an immersive, one-month rotation through CHAMP addiction medicine and behavioral health training sites. Faculty interested in enhancing their clinical skills as well as their ability to teach on addiction medicine and behavioral health topics, may participate in a one-year faculty development program combining didactic and clinical practice opportunities with precepting experience and personalized mentorship.
One of the CHAMP residents recently examined the impact of this robust, longitudinal addiction medicine curriculum on graduates' willingness to treat SUD after training. Preliminary results show that graduates are not only comfortable prescribing pharmacotherapy for the treatment of SUD but also serve as a resource to colleagues and trainees with respect to addiction medicine. Furthermore, the majority of Yale Primary Care graduates surveyed had taken an active role in combating SUD-related stigma since graduation by redirecting colleagues or trainees who used stigmatizing language.
Now more than ever, we need to expand access to addiction treatment. The COVID-19 pandemic poses a significant threat to people living with SUD and has introduced new challenges to the provision of treatment, prevention, and harm reduction services. To prevent ongoing loss of life and widening of the treatment gap, we must increase the number of trained providers by enlisting both current and future primary care providers. Expanding the addiction workforce can only be accomplished by incorporating addiction medicine curricula into all levels of health professional training. Novel training models such as ARC and CHAMP demonstrate examples of ways to provide addiction medicine education to both currently practicing providers as well as the students and trainees who are the future of primary care.
**Feature photo obtained with standard license on Shutterstock.
Interested in other articles like this? Subscribe to our bi-weekly newsletter
Interested in contributing to the Harvard Primary Care Blog? Review our submission guidelines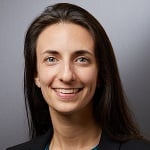 Bethany Canver, MD, MSW, MSSP, is a third-year medical resident in Primary Care at Yale School of Medicine, CHAMP trainee, and incoming Addiction Medicine Fellow with the Yale Program in Addiction Medicine.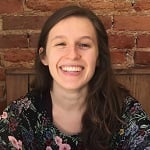 Emma Biegacki, MPH, is Program Manager of the Yale Program in Addiction Medicine and Coordinator of the CHAMP Training Program.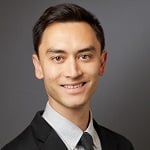 Kenneth Morford, MD, is an Assistant Professor of Medicine at Yale School of Medicine and Program Director of the CHAMP Training Program.