The physical toll of the COVID-19 pandemic is tangible, though its impact on mental health is just starting to be understood—and this includes the mental health impact on LGBTQ youth. At baseline, LGBTQ youth are more than four times as likely to attempt suicide compared to their straight, cisgender peers, and it's estimated that more than 1.8 million LGBTQ youth in the United States seriously consider suicide each year
Since the onset of the pandemic, the volume of youth reaching out to The Trevor Project crisis support has significantly increased—at times, it's nearly double the pre-COVID volume. This is troubling, though not surprising.
Even prior to the COVID pandemic, LGBTQ youth were at significantly increased risk for depression, anxiety, and suicide attempts, largely due to increased experiences of victimization. According to the minority stress model, experiences of discrimination, rejection, stigma, and violence are compounded and can produce negative mental health outcomes. And further, LGBTQ youth already face disproportionately high rates of unemployment and homelessness. It's clear, then, that the widespread anxiety, physical distancing, and economic strain caused by the pandemic have the potential to exacerbate these concerns and create new, unique problems for many LGBTQ youth.
Unintended consequences
An unintended consequence of the public health measures needed to control the virus is the loss of social connections and support systems that protect LGBTQ youth from suicidality. For instance, many young people have lost access to friends, peers, and supportive adults due to school closures. Though this issue is not specific to LGBTQ students, we know that positive social connections are vital for suicide prevention, as they buffer stress, reduce depression, and improve overall well-being. For many LGBTQ youth, school might be their one safe space and source of affirming community.
Research shows that access to supportive peers consistently protects against anxiety and depression. And further, LGBTQ youth who report having at least one accepting adult are 40% less likely to attempt suicide. For some, that accepting person could be a teacher, coach, or school counselor. Additionally, LGBTQ young people may be feeling the loss of extracurricular activities, which have been found to promote positive youth development. Activities like Gender and Sexuality Alliances (GSAs) significantly reduce the risk of depression and increase well-being among LGBTQ youth and young adults. According to the 2020 National Survey on LGBTQ Youth Mental Health, LGBTQ youth with at least one LGBTQ-affirming space attempted suicide significantly less than those who had none.
Additionally, throughout the pandemic, many LGBTQ youth are confined to unsupportive, or even abusive, home environments due to physical distancing. This can result in increased anxiety and emotional pain, particularly among transgender and nonbinary youth, as they may need to hide their authentic selves to maintain safety. Research suggests that only one-third of LGBTQ youth experience parental acceptance, another third experience parental rejection, and the final third do not disclose their LGBTQ identity until they are adults.
Rejection or abuse at home is detrimental to the physical and mental health of LGBTQ youth. One study found that queer young adults who report high levels of parental rejection are six times more likely to report depression and eight times more likely to attempt suicide. Physical distancing has also limited the opportunities for mandated reporters and other concerned individuals to observe signs of potential abuse among LGBTQ youth, who report higher rates of sexual and physical abuse compared to their straight, cisgender peers.
Rejection at home can also increase risk for being kicked out of their home or running away, becoming homeless, and ultimately increasing risk for suicide. Notably, LGBTQ youth who experience housing instability attempt suicide at more than three times the rate of LGBTQ youth with secure housing.
A recent study, I'm Kinda Stuck at Home With Unsupportive Parents Right Now, confirms what we had posited in our white paper: that LGBTQ youth face unique "intrapersonal, interpersonal, and structural challenges" amidst the COVID-19 pandemic. This study also showed that many LGBTQ youth find support outside of their physical environments by engaging in online connections with the LGBTQ community. These online spaces are essential for LGBTQ youth who may face rejection and are unable to be their true selves at home.
Moving forward
Positive connections for LGBTQ youth are vital, and that should start at school. Our elected officials must consider the unique needs of LGBTQ students as plans are finalized for the upcoming school year. For example, if classes are virtual, mental health counseling, office hours, and extracurricular activities should be made available online as well. We must do all we can to provide LGBTQ youth with safe environments where they can feel empowered, socialize, and receive support and affirmation. Secondly, it's imperative that schools that incorporate online learning take an LGBTQ-inclusive approach. This includes allowing transgender and nonbinary students to choose how they present themselves in online systems, actively minimizing cyberbullying, and widely publicizing mental health resources and suicide prevention policies.
In the midst of the COVID-19 pandemic, we counsel our youth to stay connected with friends, family, and chosen family. LGBTQ youth can also seek affirming connections by joining safe online spaces, like TrevorSpace. It's helpful to set aside a routine time each day to engage in self-care and wellness activities that positively impact mental and physical health. And for LGBTQ youth who ever need help or support, we urge them to please call, chat, or text The Trevor Project.
We have lots of work to do to fully understand how COVID-19 has impacted LGBTQ youth. The truth of the matter, though, is we don't know how many LGBTQ people have been infected and died from COVID-19 (or by suicide). This data is simply not collected. Only with robust research and systematic data collection that is inclusive of sexual orientation and gender identity will we truly know the breadth of COVID-19's impact on the physical and mental health of LGBTQ youth.
**Feature photo obtained with standard license on Shutterstock.
Interested in contributing to the Harvard Primary Care Blog? Review our submission guidelines
Interested in other articles like this? Subscribe to our bi-weekly newsletter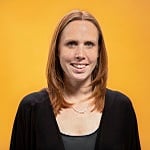 Amy Green (she/her), PhD, is the Director of Research at The Trevor Project, the world's largest suicide prevention and crisis intervention organization for lesbian, gay, bisexual, transgender, queer & questioning (LGBTQ) young people. She is also a licensed clinical psychologist and has spent more than 15 years conducting research related to youth mental health and well-being. Under Dr. Green's leadership, Trevor's research team produces innovative research that brings new clinical implications related to LGBTQ mental health and suicide prevention, and which enables the organization to better understand the lives of LGBTQ youth.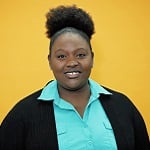 Myeshia Price-Feeney (she/her), PhD, is a Research Scientist at The Trevor Project, the world's largest suicide prevention and crisis intervention organization for lesbian, gay, bisexual, transgender, queer & questioning (LGBTQ) young people. She is a developmental psychologist with more than 10 years of experience in adolescent public health research, with a focus on sexuality, gender, and LGBTQ youth from an intersectional and developmental perspective.