On February 1, 2021, 22-year-old Ahmad Hijazi, a nursing student from the Palestinian town of Tamra in the Galilee, was killed by Israeli police who opened live fire in his residential neighborhood. About to start working in a Haifa hospital within days, he might have been celebrated as a symbol of cooperation between Palestinian and Israelis in the health workforce. Instead, his killing sparked a mass movement of protests, a three-day general strike in Tamra, and shouts declaring "Arab blood is not cheap."
Ahmad Hijazi's execution, unfortunately, is not a solitary or unusual event. On June 23, 2020, an Israeli soldier shot and killed 27-year-old Ahmad Erekat at a military checkpoint near East Jerusalem area while he was running errands on the way to his sister's wedding. On May 30, 2020, Iyad al-Hallaq, a 31-year-old man with autism was shot and killed by Israeli police on his way to a school for the disabled in his hometown of occupied East Jerusalem. On May 13, 2020, 26-year-old Mustafa Younis was shot dead while incapacitated by security forces on his way to a psychiatric evaluation outside Sheba Medical Center close to Tel Aviv. The day before, 15-year-old Zaid Qaysia was killed by an Israeli soldier in the Al-Fawwar refugee camp in Hebron. These young men are examples of Palestinians on both sides of the slippery Green Line to be executed in the public sphere by Israeli army, police, and security forces without warning, without threat, and without justification. The ID cards they held, whether Israeli, Jerusalemite, or Palestinian, did not make any difference.
The executions of Hijazi and Younis are of particular proximity to us, the medical community, as one was a young nurse about to start working in a hospital and the other was shot seven times in the front yard of a hospital where he was seeking care. These are the same hospitals that have been celebrated as cultural crossroads or floating islands of sanity, neutrality, and co-existence between Palestinian and Israeli staff and patients during the COVID-19 pandemic. In the case of Mustafa Younis, the hospital instead became a scene of settler colonial violence.
Within the medical community, we are trained to heal, prolong lives, and reduce pain. We conduct extensive research to identify modifiable factors affecting life expectancy, and vast budgets are expended to develop and implement life-prolonging health policies. Meanwhile, the life of young Ahmad Hijazi was senselessly cut short, depriving him of 56 years of the life he deserved.
Adalah, the Legal Center for Arab Minority Rights in Israel, stated in both cases that there was no justification for the open fire. The conclusion of police investigations when it comes to the killings of Arabs is "light trigger fingers." An infrastructure of impunity surrounds armed Israelis—be it police, security, or army forces—when interacting with a priori suspicious Palestinians waiting to be "neutralized" for being a security threat. Whether inside Israel or within occupied East Jerusalem, the West Bank, or Gaza Strip, Palestinian lives are being cut short.
We cannot continue pretending that medicine and healthcare are separated from, or immune to, politics and political violence. Police brutality, an instrument of larger political violence, shapes the health, life, and death of Palestinians. Different forms of intertwined state violence operate simultaneously across the imaginary, illegally declared, and ever-changing borders of Israel to curtail Palestinian lives.
"Slow" violence operates through land confiscation, de-funding, and police ambivalence. It creates pockets of high crime and racialized poverty where lives are shorter, harder, and bleaker in the Palestinian towns inside Israel. In Jerusalem, militarization, a separation wall, house demolitions, revocation of residency status, and bans on family reunification are part of everyday life. The West Bank is under military occupation and divided by checkpoints. In Gaza, a semi-hermitic siege and constant grieving make life barely livable. All of these processes operate like the smooth in-and-out movements of an accordion to reshape the health and life expectancy of Palestinians, sometimes cutting them short in a split second.
In the United States, healthcare workers have used their roles to identify police brutality as a public health crisis. They have created different initiatives like "White Coats for Black Lives" and have organized several "die-in" protests in support of the Black Lives Matter movement.
At this critical time, it is the role of the medical community to step up, join in, and support the long history of Black-Palestinian solidarity. Amidst our current public health crisis, we must stand up for human rights in defining Israeli police brutality, and other forms of political and structural violence, which are cutting Palestinian lives short, creating unnecessary and avoidable suffering.
Acknowledgment: The author would like to thank Dr. Trude Ann Bennett, DrPH, for her contributions.
**Feature photo used with permission from local photographer, Nadine Nashef, taken during a protest in Haifa on February 5th.
Interested in other articles like this? Subscribe to our newsletter
Interested in contributing to the Harvard Primary Care Blog? Review our submission guidelines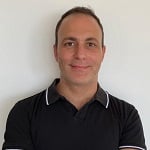 Osama Tanous, MD, is a Pediatrician in a public clinic in Haifa, Clinical Instructor in the Faculty of Medicine at the Technion—Israel Institute of Technology, and Visiting Lecturer in the Public Health Faculties at the University of Haifa and the Technion. He is currently a Fulbright Hubert H. Humphrey Fellow of Public Health & Health Policy at Emory University in Atlanta. Osama volunteers with Physicians for Human Rights (PHR) and is part of PHR's delegation to the Occupied West Bank and the Gaza Strip. He earned his MD from Tel Aviv University and completed a clinical research training program at Harvard Medical School in Japan.