The COVID-19 pandemic has laid bare the systemic limitations of the American health system when confronted with the unexpected emergence of major disease, and underserved communities are often those most affected. A possible solution to address these disparities: mobile clinics.
Mobile clinics are vehicles customized with medical equipment and staffed with medical providers and other health professionals to provide health services to their communities. Mobile clinics serve to increase access to preventive care and chronic disease management at the doorstep of the patient—all at reduced costs.
An estimated 2,000 mobile clinics operate across the United States, serving approximately 7 million at-risk people annually. Accessibility to displaced or isolated individuals, as well as versatility in the setting of damaged healthcare infrastructure, make mobile healthcare delivery an ideal strategy to provide emergency medical relief. Mobile clinics are a longstanding community-based service delivery model that fill the gaps in healthcare delivery safety-nets, and can also reach socioeconomically underserved populations in both urban and rural areas.
Harvard Medical School's Family Van is an excellent example. The Family Van offers screenings for blood pressure, cholesterol, blood sugar, obesity, depression, vision, and glaucoma. And further, the Family Van offers family planning services, including pregnancy testing and HIV counseling. Ultimately, these screenings decrease risk for heart disease and stroke, diabetes, blindness, and other chronic conditions that if left untreated, can have devastating health consequences.
Moreover, the cost per patient visit for mobile clinic service appears to be considerably less than costs reported for fixed clinic services. In fact, studies demonstrate that mobile clinics can provide annual savings of up to $36 for every $1 invested when compared to emergency department visits. For instance, through services provided via the Harvard Family Van, analyses indicate the Family Van saved $2.8 million in avoided emergency department costs over the course of five years. And thus, the mobile clinic model appears to be a sound economic complement to stationary healthcare facilities.
Throughout the COVID-19 pandemic, mobile clinics have adapted to meet the needs of their communities. For example, Vision To Learn is a mobile clinic program that was started in 2017 by the Los Angeles Clippers Foundation to provide free eye exams and glasses to all students in need, kindergarten through twelfth grade. However, in mid-March 2020, four Vision To Learn mobile clinic units were repurposed to deliver food and household supplies to the elderly living in Los Angeles. Most recently, Vision To Learn mobile clinics have partnered with the Los Angeles Dodgers to deliver food to homeless community members housed at local shelters. Though this response is focused on delivery of food and other essential home goods, mobile clinics also have the capacity to deliver medical care in innovative ways in times of crisis.
Ultimately, mobile healthcare delivery programs play an important role in effectively supporting underserved populations, though to adequately address the health disparities that have dramatically worsened throughout the COVID-19 pandemic, significant shifts in healthcare reimbursement policies will need to occur.
**Feature photo by Rarnie McCudden from Pexels
Interested in other articles like this? Subscribe to our bi-weekly newsletter
Interested in contributing to the Harvard Primary Care Blog? Review our submission guidelines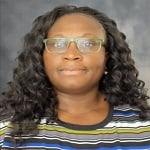 Sharon Attipoe-Dorcoo, PhD, MPH, is the bicultural Ghanaian-American author of a children's book and also independent consultant & co-principal of TERSHA LLC, which provides technical assistance and support using analytics, critical research & analysis, and culturally-relevant evaluation to assist organizations in making evidence-based decisions that yield equitable outcomes in their communities. Dr. Attipoe-Dorcoo received her Master of Public Health (MPH) and PhD from the University of Texas School of Public Health, and she was recently nominated into the national Advancing Culturally-Responsive and Equitable (ACE) Evaluation Network to join a community of racially and ethnically diverse evaluators.