On March 18, 2020, Cambridge Health Alliance (CHA) opened its COVID-19 outpatient clinic (now referred to as the acute care clinic), with the goal to triage and provide care for patients with respiratory symptoms, ultimately reducing strain on our local emergency departments. CHA is an academic community healthcare system based in the Boston area and serves historically marginalized and underrepresented groups, many of whom are immigrants, people of color, and low-income.
Throughout the COVID-19 pandemic, the acute care clinic has cared for patients with respiratory symptoms, closely followed ambulatory patients with COVID-19, and provided post-hospitalization care. Our clinic has constantly evolved as we adapt to meet the needs of our patients and communities.
At the start of Boston's COVID surge in early March, medical assistants, nurses, patient-medical representatives, and medical providers (physician assistants, nurse practitioners, and physicians) within CHA were re-deployed to the acute care clinic… and we suddenly found ourselves working with colleagues we'd never met before, in high-stress clinical situations.
To transition our individual energies into a shared purpose, time was carved out during daily huddles to acknowledge our fears, identify the needs of patients, and discuss clinical learning from various patient encounters. Guided by two team coaches, we collectively articulated our mission—to provide care for vulnerable communities, to adapt our work based on the needs of our patients, and to learn and disseminate clinical knowledge in order to provide the best care possible.
Developing expertise
Upon re-deployment to the acute care clinic, it was terrifying and humbling to realize that our individual expertise from our pre-COVID clinics was insufficient here. Our membership to the acute care team acknowledged the need to build new expertise in every domain, and the acute care leadership nurtured a culture of psychological safety, curiosity, and skill development through open communication and dedicated clinical didactics.
Medical assistants and nurses became experts in supply chain and infection control processes. Providers organized into teamlets to focus on specific goals, including clinical guideline development, data collection and analysis to further understand risk factors for hospitalization, and a photography project to document the narrative of our team. Team members shared their expertise and learning at weekly meetings and case conferences.
Each day, a nurse and provider pair assist with clinical questions and workflows, as well as collect information to inform the team's quality improvement efforts. Daily huddles follow a quality improvement infrastructure, asking the lead clinician from the previous day to identify clinical flow and patient care needs, emphasizing the usefulness of diverse ideas and experiences to create rapid change in the clinic.
This group of staff, providers, and administrators has quickly grown from strangers to trusted team members, with a culture of trust and common purpose. We exchange stories of challenging patient encounters, openly discuss our frustrations about providing care during a pandemic, and work together to develop solutions for each unique challenge that arises.
Our acute care team has approached uncertainty with humility and agility—a confidence that we can lean on each other to learn, grow, and provide our best patient care throughout the duration of this pandemic.
You can learn more about our model for managing outpatient COVID-19 in this Special Spotlight Series with a clinician leader, Dr. Pieter Cohen, or read more here.
**Feature photo obtained with standard license on Shutterstock.
Interested in other articles like this? Subscribe to our newsletter
Interested in contributing to the Harvard Primary Care Blog? Review our submission guidelines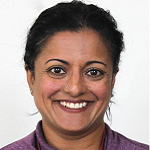 Yamini Saravanan, MD, MHS, is an Internal Medicine Primary Care Physician at Cambridge Health Alliance (CHA) and Associate Director & Internal Medicine Site Director for the Harvard Medical School Principal Clinical Experience at CHA. Her professional interests include medical education, quality improvement, and patient & community engagement in clinical medicine.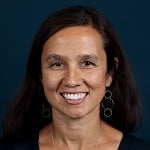 Janice John, PA-C, MHS, MHCDS, is the Medical Director of the Cambridge Health Alliance Acute Care Clinic, Primary Care Physician Assistant, and has provided compassionate clinical care for marginalized communities for nearly two decades in the Greater Boston area. With training in healthcare delivery science and a clear focus on health equity, she has brought a systems and teams lens to caring for communities hardest hit by COVID-19.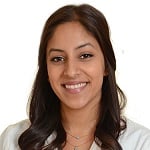 Neha Sandeep, PA-C, is a Family Medicine Physician Assistant at Cambridge Health Alliance (CHA). She received her Master's of Science in Physician Assistant Studies from Boston University, and she currently practices at CHA's Acute Care Clinic providing COVID-19 care and primary care to CHA's diverse patient population.