The COVID-19 pandemic has challenged communities across the globe to organize and collaborate for effective public health communications, and the rapidly evolving science around the COVID-19 crisis requires a coherent and cross-functional response to allow for up-to-date messaging. Vaccines for COVID-19 also present challenges as they have been developed at a precarious time in the midst of many challenges, conspiracy theories, and misinformation.
A coalition for effective community messaging
To accomplish effective messaging, American Muslim Health Professionals (AMHP) co-founded the National Muslim Task Force on COVID-19 at the start of the pandemic, which includes medical and public health professionals, religious leaders, political advocates, and community members. The primary objective of the task force is to increase collaboration to address health and faith-based needs within the Muslim and broader communities throughout the pandemic.
The National Muslim Task Force has served as a trusted resource for healthcare providers, faith-based communities, and their congregants by providing evidence-based guidance and recommended policy solutions regarding COVID-19. Thus, upon receipt of Emergency Use Authorization by the U.S. Food and Drug Administration (FDA) in December 2020, the National Muslim Task Force on COVID-19 and the National Black Muslim COVID Coalition released a joint statement supporting the use of the Pfizer-BioNTech and Moderna vaccines to prevent the spread of the virus.
Tackling vaccine hesitancy
In line with AMHP's mission to improve the health and wellness of all Americans, public health priorities throughout the COVID-19 pandemic have included addressing vaccine hesitancy. Utilizing the network of the National Muslim Task Force, AMHP assessed vaccine-related concerns within the Muslim community. These concerns addressed safety and efficacy of the COVID-19 vaccines, apprehension about ingredients, mistrust of the government, and the typical queries instigated by widespread misinformation. To address these concerns, AMHP developed alliances, disseminated educational materials, and uplifted the voices of trusted messengers in partnership with the Task Force.
Furthermore, members of the National Muslim Task Force on COVID-19 also molded scientific content into practical guidelines for the Muslim community and issued understandable perspectives on vaccines that considered cultural and religious nuances. This cross-collaboration between faith-based, non-profit, and governmental organizations has been a critical means of tackling vaccine hesitancy.
This global pandemic highlights our interconnectedness, demonstrating the importance of working together to optimize solutions. For this reason, AMHP collaborated with academic institutions, the National Institutes of Health (NIH) Community Engagement Alliance, Centers for Disease Control and Prevention (CDC), and U.S. Department of Health and Human Services (HHS), as well as other entities, to increase public trust and distribute health information. These connections are in addition to the broad-based outreach that the National Muslim Task Force on COVID-19 had already established.
Trusted messengers
Trusted messengers are critically important for effective vaccine messaging, and thus, AMHP has engaged with reliable experts throughout the vaccine rollout, including Dr. Anthony Fauci and the 20th U.S. Surgeon General, Dr. Jerome Adams. In partnership with over 120 organizations, AMHP coordinated a webinar with Dr. Fauci in February 2021 where he directly addressed the American-Muslim community about the rapidly evolving vaccine landscape, in an attempt to disseminate evidence-based information and reduce the spread of misinformation.
Additionally, AMHP partnered with HHS to coordinate a public service announcement (PSA) where U.S. Surgeon General Dr. Jerome Adams and Imam Mohamed Magid, Executive Imam of All Dulles Area Muslim Society, engaged in dialogue about the importance of the COVID-19 vaccine. This PSA grew out of the need for the Muslim community to hear from religious leaders about the vaccine, in addition to public health experts.
AMHP continues to engage with leading experts in order to ensure the dissemination of accurate COVID-19 vaccine information, while approaching this with a faith-based lens that addresses the utmost concerns of our Muslim and broader communities.
Please visit the American Muslim Health Professionals COVID-19 Resources for more information.
**Feature photo obtained with standard license on Shutterstock.
Interested in other articles like this? Subscribe to our bi-weekly newsletter
Interested in contributing to the Harvard Primary Care Blog? Review our submission guidelines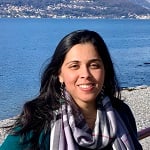 Sana Syed, MD, MPH, is the Health Policy & Advocacy Director for American Muslim Health Professionals (AMHP), Clinical Lead at Sanofi US, neurohospitalist at Baystate Medical Center, and tele-neurologist for NeuroX. She trained in neurology at Boston Medical Center and completed Demyelinating Disorders and Cognitive Neurology Fellowships at Beth Israel Deaconess Medical Center (BIDMC) in Boston. In addition to AMHP, Dr. Syed serves as the Advocacy Moderator for the Women Neurologists Group, Steering Committee member for the Rare Disease Diversity Coalition, and Chair of the Policy Committee for the National Muslim Task Force on COVID-19. This publication is not related to Dr. Syed's employment at Sanofi US.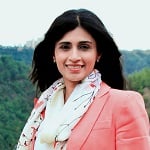 Arshia Wajid, MBA, MPH, is the Founder of American Muslim Health Professionals (AMHP), a national non-profit organization established in 2004 and dedicated to empowering health professionals seeking to advance public health, social justice, and civic engagement within their communities. AMHP's core areas of focus are professional development, mental health, and advocacy for underserved communities. Arshia is a recipient of the 2018 Muslim Women's Alliance Inspiring Woman Award and has been featured in the Chicago Sun Times, CBS Chicago News, and U.S. Department of State's ShareAmerica platform.