Race has long been at the core of oral health research. In 1851, The Lancet published a seminal article arguing that "civilized men" and "barbarous races" could be distinguished from each other only by examining the shape of their teeth and dental arches. Since then, race has served two main purposes in oral health research and practice:
To recommend specific dental procedures based on racial variation in orofacial measurements; and
To determine target populations for oral health-promoting interventions.
Whether in dental clinical practice or population oral health, race has mistakenly been used as a criterion to determine human variation. This concept is based on the idea that race is deeply rooted in biology. Largely ignored from this approach, though, is that race would never be so frequently used in oral health studies if it weren't for racism, a major tool for oppression.
Focusing on race—rather than identifying and dismantling racism as an oppressive social system—dictates research within the dental field, as well as how oral health problems must be tackled, individually and collectively.
In fact, a recent critical review of the dental literature showed that while oral health research does not prioritize openly racist hypotheses, it nonetheless often silences anti-racist theoretical frameworks. Only by recognizing that our worldviews and experiences have been built upon a historical legacy of slavery and exploitation of racial minorities may we begin to accept that the norm—in science and society at large—is to be silently racist, if not outwardly bigoted at times. In order to counteract such a pattern, an anti-racist stance has to be actively adopted in every realm of science and everyday life.
It is precisely such an anti-racist stance that research on racial inequities in oral health has begun to assume. Recent publications have brought the following conclusions to the forefront:
Disadvantaged populations experience the greatest burden of negative oral health outcomes;
Gaps between privileged and disadvantaged racial groups are large; and
Racial inequities in oral health persist over time.
Still, oral health research rarely acknowledges that race is a manifestation of racism and that racial inequities in oral health stem from expressions of racism, not from the biological imprints of race. And thus, effectively advancing racial equity in oral health depends upon building a strong anti-racist narrative, which must view racism as a social force that works with and through other axes of marginalization, including classism and sexism.
Oral health researchers are called to help build a more equitable world where racism does not implicitly or explicitly rule our lives. Reframing oral health research through an anti-racist perspective, one that is informed by sociological and historiographical accounts of racism, opens up a host of possibilities for enhancing knowledge and effectively mitigating racial inequities in oral health. The time is now to incorporate such a perspective into oral health research, and as researchers, we must recognize and actively work to abolish racism from all dimensions of our lives.
**Feature photo by Umanoide on Unsplash
Interested in other articles like this? Subscribe to our bi-weekly newsletter
Interested in contributing to the Harvard Primary Care Blog? Review our submission guidelines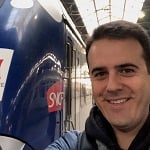 João Luiz Bastos, PhD, is an Associate Professor of Public Health at the Federal University of Santa Catarina, Brazil. His primary research interests include the health effects of discrimination, as well as the development of psychometric scales to assess self-reported experiences with discrimination.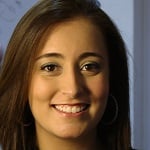 Helena Mendes Constante, PhD, is a Data Analyst and Epidemiologist at the Federal University of Rio de Janeiro, Brazil. She holds a PhD from University College London, and her primary research interest is inequities in dental and health services.