As the world has watched with bated breath, the 2020 United States presidential election has unfolded into a paradigm shift marked by apprehension and anticipation. The American people—more civically engaged and politically informed than ever before—have mobilized in a historic show of democratic involvement. As American communities from all walks of life have been galvanized, a single factor has risen to prominence as a medium for navigating difficult conversations in a tense climate: relational organizing.
The beauty of relational organizing lies in its simplicity: it is the idea that sometimes the messenger matters almost as much as the message itself, if not more. It is the observation that open dialogues between friends and loved ones are far more effective and resonant than detached, awkward exchanges between strangers.
This year has seen inboxes, social media posts, and phone calls alike all saturated with tailored political content meant to sway and secure votes, but certain socioeconomic barriers have prevented equal reach to all communities, particularly people of color and low-income people.
However, the implementation of relational organizing as a widespread standard practice has transformed the nature of civic engagement. As political advocates representative of their respective communities facilitate these conversations, tangible change is produced at a grassroots level; no longer does it feel like an outsider is simply preaching at a wall of blank faces. Relational organizing brings with it a deeper sense of pathos beyond the basic reactivity employed by the major political parties.
In the context of this year's election and the vocal escalation to it, relational organizing has proven itself to be a giant of a catalyst. Although America is no stranger to political polarization, 2020 has emphasized some massive ideological divides over issues pertaining to civil rights and public health—two fields which ideally would be nonpartisan. Unsurprisingly, public policy, health equity, and social equality have become buzzwords to elicit impulses rather than actual goals for bipartisan initiatives.
The novel coronavirus has rendered much of the modern health and political infrastructure obsolete while exposing health disparities rooted through generations. Preexisting social disadvantages have worsened as COVID-19 has gripped everyday citizens in a chokehold marked by thousands of daily deaths and dwindling economic output. Essentially, relational organizing equips advocates with the skills to discuss these social influencers and health equity in a non-confrontational, values-based way.
Despite the clear systemic nature of these issues, political inaction has consistently taken a disproportionate toll on minority groups, further illustrating how not recognizing public health as a nonpartisan human right is a detriment to democracy. Relational organizing has shifted the focus from glossing over such pitfalls to directly addressing them by giving voters the platforms they deserve for inclusive enfranchisement and advocacy.
Despite the heightened tensions accompanying the presidential election, relational organizing has steadily emerged as a bastion of empathy, representation, and patience in contrast to the mainstream norm. Traditional approaches may still remain effective, but difficult conversations freshly breached by facilitators have changed the status quo. The premise of relational organizing is not unlike how healthy relationships are conducted: the key to success is to remember it is not you versus them—it is both of you versus the problem.
Relational organizing means prioritizing proactivity over reactivity; the hope is not that a troubled or undecided voter will blindly promise their support for a candidate merely because of party loyalty or identity politics. The hope is that there will be a conversation which underscores concerns, validates fears, honors doubts, and offers rational, honest consolation via values-based discussions.
Relational organizing has shown that the goal is not to bully or subdue the person before you—the point is to genuinely understand why a person believes what they do without compromising respect or compassion. Empathy with the American voter, especially those hailing from underrepresented communities, is instrumental in constructing a more stable and authentic democracy that supports its people rather than silences them. And likewise, relational organizing will remain key as we strive for a more health equitable nation.
Through relational organizing, perhaps American citizens and politicians alike have recognized the most important bipartisan truth: the power of democracy begins and ends with the people themselves, and that will never change. To engage in these non-confrontational, values-based discussions will ultimately result in a healthier, more equitable US.
**Feature photo by Matheus Bertelli from Pexels
Interested in other articles like this? Subscribe to our bi-weekly newsletter
Interested in contributing to the Harvard Primary Care Blog? Review our submission guidelines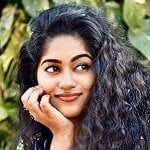 Suporna Chaudhuri graduated with her Bachelor's degree in International Relations and is currently pursuing her Master of Public Health (MPH). She is the Communications & Strategic Partnerships Fellow with Doctors For A Healthy US, LLC and Pediatric Epilepsy Research Intern at Boston Children's Hospital. She ultimately plans to pursue medical school, with an intended focus in cardiology or neurology. Suporna is passionate about health equity, women's rights & literacy, and helping POC fight mental health stigma.