The United States is now reporting over 440,000 deaths due to COVID-19, and the Centers for Disease Control and Prevention (CDC) is projecting 490,000 to more than 530,000 total deaths by February 27th—a chilling forecast as the nation endures its tenth month of quarantines and lockdowns. Former President Donald Trump has been criticized by public health officials and politicians alike for mishandling the pandemic and jeopardizing American lives. Now nearly three weeks into Joe Biden's presidency, the world of science and public health has seen a radical departure from the previous administration's norm.
Of the 28 executive orders President Biden has signed so far, 16 apply to healthcare, and 14 of those 16 directly address the United States' coronavirus response and future planning. Through these immediately effective orders, Biden has directed bodies such as the Federal Emergency Management Agency (FEMA), CDC, Department of Health and Human Services (HHS), Occupational Safety and Health Administration (OSHA), and Department of Education to strengthen and clarify guidelines for health and safety requirements in a sweeping jumpstart to his term.
In addition, the United States has rejoined the World Health Organization (WHO), with Dr. Anthony Fauci as the lead US delegate. These decisive steps emphasize the importance of global solidarity in combating the virus. Although the international community expressed reservation regarding US leadership in the wake of Trump's often isolationist policies, there is a renewed sense of optimism even as three coronavirus variants emerge from the United Kingdom, South Africa, and Brazil.
This restoration of confidence is a critical component in the Biden Administration's fight for public health, especially as vaccines rollout en masse against a new wave of medical misinformation rife with science denial, conspiracy theories, and altered statistics. Efforts to contain and mitigate COVID-19 have been thwarted by an "infodemic," defined as "an overabundance of information, both online and offline" and characterized by deliberate misleadingness.
Social media has become an information monopoly with enormous speed and reach through sources which aim to erode public trust and stigmatize scientific and medical entities. Platforms such as Twitter, Instagram, and Facebook claim to flag medical misinformation, but the sheer volume of content plus unclear criteria has allowed conspiracy theories to float freely through with deadly consequences. If the coronavirus vaccines and future public health ventures are to be implemented swiftly and effectively, the Biden Administration must first secure a more informed populace by continuing to embrace science as a nonpartisan stronghold.
President Biden is also examining how the current politicization of public health has resulted in disproportionate consequences for minority communities, particularly as COVID-19 has ravaged the BIPOC (Black, Indigenous, and People of Color) demographic. The virus has emphasized the massive roles of structural racism and the social determinants of health, as marginalized communities struggle with restricted access to healthcare facilities, food insecurity, redlining, lower incomes, and historic underlying medical conditions leading to greater health disparities. As Congress surges forward with the $1.9 trillion COVID relief package, the importance of actionable health equity cannot be overstated.
Biden has established a Health Equity Task Force that will specifically focus on minorities for COVID-19 resource allocation, relief funds, data collection, and awareness/education platforms at the grassroots level. The undertaking will require empathy, intercultural competence, and a degree of relational organizing to ensure optimal results in the face of such adversity. By employing community health workers as trusted messengers, the current administration will be on track to salvage what remains of the hardest-hit populations while setting the groundwork for future systemic change.
The pandemic is far from over, but the new year brings with it a tentative hope that recovery is on the distant horizon. If the Biden Administration can reinstate science and public health to their rightful positions as nonpartisan fields which wholly devote themselves to the collective good, the United States will be revitalized in its battle against the coronavirus.
For the sake of every frontline worker and citizen who did not ask to be a martyr, we must fight back harder than ever before.
**Feature photo obtained with standard license on Shutterstock.
Interested in other articles like this? Subscribe to our bi-weekly newsletter
Interested in contributing to the Harvard Primary Care Blog? Review our submission guidelines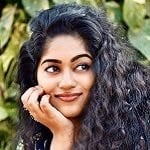 Suporna Chaudhuri graduated with her Bachelor's degree in International Relations from Kennesaw State University and is currently a Master of Public Health (MPH) candidate at Georgia State University. She previously served as Communications & Strategic Partnerships Fellow with Doctors For A Healthy US, LLC and Pediatric Epilepsy Research Intern at Boston Children's Hospital. She ultimately plans to pursue medical school, with an intended focus in cardiology or neurology. Suporna is passionate about health equity, women's rights & literacy, and helping POC fight mental health stigma.