Despite 20 years of safety data, mifepristone—the first of two medications used in medication abortion—remains subject to a risk evaluation and mitigation strategy (REMS), required by the US Food & Drug Administration (FDA). This REMS classification necessitates clinicians register with the manufacturer's database, as well as order, store, and dispense the medication in-person. While the REMS classification is meant to ensure patient safety, evidence shows that mifepristone is safer than many over-the-counter medications, which demonstrates that the REMS classification on mifepristone is unnecessary and merely serves as a barrier to patient access. Medication abortion is a simple, safe, and effective method to end pregnancy using mifepristone, followed by misoprostol.
As outpatient clinics across the United States have closed or decreased in-person visits since the start of the COVID-19 pandemic, access to abortion care has become more limited. Many patients and providers have faced the unnecessary risk of COVID exposure to travel for in-person clinic visits to pick-up mifepristone and sign patient consent forms. As Monica Simpson, Executive Director of SisterSong reminds us, "No one should be forced to choose between getting the reproductive healthcare they need and risking exposure to COVID-19—and especially not people of color, who are already suffering the most harm from the pandemic," as a result of systemic racial biases.
Recognizing the unprecedented risk to patients posed by unnecessary in-person visits in the midst of a pandemic, the American Civil Liberties Union (ACLU) represented the American College of Obstetricians & Gynecologists (ACOG) and other reproductive health advocates in a lawsuit challenging the mifepristone in-person dispensing requirement. On July 13, 2020, a federal district court issued a temporary injunction ordering the FDA to suspend enforcement of the mifepristone in-person dispensing requirement because of undue risks posed to patients by COVID-19 exposure. This means that clinicians can set up protocols to mail or deliver mifepristone without an in-person visit during the pandemic.
Telehealth medication abortion is not a new service, and ample evidence demonstrates that it's as safe and effective as in-person medication abortion. In fact, Dr. Rebecca Gomperts, a Dutch abortion provider, has been successfully providing medication abortion through an online telehealth service to patients in the United States since 2018 and to patients internationally for many more years.
Additionally, since the start of the pandemic, many US-based clinics have started successfully implementing telehealth medication abortion, allowing patients to obtain a medication abortion without entering a clinic. During a televisit, the clinician can follow protocolized questions to assess for ectopic pregnancy risk and use menstrual history for pregnancy dating. Clinicians can utilize patient portal communication systems for patients to electronically review and sign consent forms, then mail medications (or send for pharmacy delivery) and schedule telephone follow-up.
In fact, there is evidence that there is no need for any in-person procedures. The last menstrual period can be used instead of ultrasound to accurately date a pregnancy, and Rhogam is not indicated for patients obtaining abortions in early pregnancy.
Integration of abortion services into primary care helps address health inequities, and the Reproductive Health Access Project (RHAP) provides guidance on how to do this. Clinicians may also consider providing medication abortion services remotely, which can be guided by expert protocols. Further, Plan C offers a provider toolkit to get started, and Reproductive Health Education in Family Medicine (RHEDI) offers a flowsheet to streamline medication abortion with minimal contact.
If direct abortion care is not in your future, support your patients with compassionate, patient-centered options counseling and educate yourself on resources. Help patients find an abortion clinic, inform them about the availability of telehealth medication abortion, and warn them about crisis pregnancy centers, which actively discourage patients from seeking abortion. Additionally, help patients understand how they can pay for their abortion, particularly if their insurance will not cover it.
Telehealth medication abortion should not be a temporary luxury, but instead should become an accepted method of care. For telehealth medication abortion to be successfully implemented long-term, the REMS classification on mifepristone should be permanently removed. The COVID-19 pandemic injunction against the in-person dispensing requirement of mifepristone is an important stepping-stone in removing barriers to accessible abortion, allowing clinicians to finally demonstrate what we have long known—that abortion can and should be de-centralized from clinics through safe and patient-centered care delivered at home.
**Feature provided and used with permission from author Christina Pindar
Interested in other articles like this? Subscribe to our bi-weekly newsletter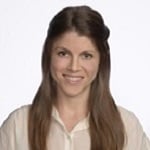 Amy Tressan (she/her), MD, is a Family Medicine Physician and current Reproductive Health Care & Advocacy Fellow with the Reproductive Health Access Project (RHAP).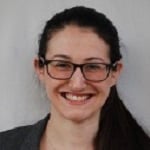 Christina Pindar (she/her), MD, is a Family Medicine Resident Physician in Boston and is committed to providing equitable and patient-centered healthcare to all patients throughout their reproductive journeys.