To our community of readers and contributors of the Harvard Medical School Primary Care Review:

It has been the pleasure of a lifetime to serve as the inaugural Editor-in-Chief of the Harvard Medical School Primary Care Review from April 2020 through December 2022, and it is with mixed emotions that I step down from this role as I pursue further family obligations. Throughout the past 2.5 years, we have grown this publication to become a key Harvard-affiliated publication where community members serve as the first authors of their own personal narratives related to community health, social influencers, and health equity.
As our initial growth of the publication occurred towards the start of the COVID-19 pandemic, we quickly highlighted health disparities and the role of social conditions in shaping the outcomes of the pandemic. Throughout the course of this publication, we've featured pieces written by community members, patients, medical and public health professionals, and researchers alike. We have shared stories to amplify the voices of health everywhere… our mission. We have demonstrated through storytelling that primary care is a "whole-of-society approach" and that "by providing care in the community as well as care through the community, primary care addresses not only individual and family health needs, but also the broader issue of public health and the needs of defined populations."

The World Health Organization states that a primary care approach includes three components:
Meeting people's health needs throughout their lives;
Addressing the broader determinants of health through multisectoral policy and action; and
Empowering individuals, families, and communities to take charge of their own health.
This is what we've accomplished, together.
As the COVID-19 pandemic has cast health inequities into stark relief, the importance of primary care and its integration with public health and the social determinants of health has never been clearer. Thank you to the Harvard Medical School Center for Primary Care for its support of this initiative to advance health equity through storytelling and for providing a platform to uplift the voices of those impacted by injustices. And thank you to Harvard Medical School for its commitment to advancing primary care.
In the words of Dr. Paul Farmer, "Medicine should be viewed as social justice work in a world that is so sick and so riven by inequities." In this work, we must persist.
You can learn more about our work and review the 2020-2022 Impact Report here.
A Note from Dr. Russell Phillips, Director of the Harvard Medical School Center for Primary Care:
On behalf of the Center for Primary Care, we would like to express our gratitude to Dr. Rollston and all the members of the Editorial Board who helped to build the Primary Care Review into what it is today. As we conduct our search for a new Editor-In-Chief, we want to reassure our readers that the Center's mission has been and will always be focused on equity. We wish Dr. Rollston all the best with her future endeavors and look forward to continuing the Primary Care Review's important work.
**Feature photo obtained with a standard license on Shutterstock.
Interested in other articles like this? Subscribe to our monthly newsletter
Interested in contributing to the HMS Primary Care Review? Review our submission guidelines
Rebekah L. Rollston, MD, MPH, is a Family Medicine Physician, Instructor in Medicine at Harvard Medical School, and outgoing Editor-in-Chief of the Harvard Medical School Primary Care Review.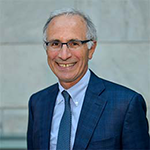 Russell S. Phillips, MD, is the Director of the Center for Primary Care and the William Applebaum Professor of Medicine and Professor of Global Health and Social Medicine at Harvard Medical School.