The ongoing COVID-19 pandemic and instances of racism against Black individuals have resulted in dangerous health outcomes for Black Americans, particularly given Black/African Americans are much more likely to contract COVID-19, become hospitalized, or die due to the virus than their white counterparts. This alarming public health crisis has prompted a national discussion on health equity, which is defined by the Centers for Disease Control and Prevention (CDC) as the ability of each person to reach their full health potential regardless of social position, identity, or living circumstances.
Prior to the COVID-19 pandemic, health equity discourse was primarily limited to professionals in the medical and public health communities. For instance, when Dr. David Satcher, former U.S. Surgeon General, called for the elimination of health disparities by 2010, many researchers and practitioners thought it was a lavish and unattainable goal. Now, however, these conversations on elimination of health disparities have been revived with steadfast determination as researchers, providers, and advocates are mobilizing towards health equity.
Key health equity concepts
It is important to first frame this discussion by briefly explaining key health equity concepts. Health disparities are defined by the CDC as "differences in the burden of disease, injury, violence, or in opportunities to achieve optimal health experienced by socially disadvantaged racial, ethnic, and other population groups, and communities." Societal injustices can often arise from exacerbated health disparities, which is why it is important to consider the idea of health inequities.
Health inequities are defined by the World Health Organization as "differences in health status or in the distribution of health resources between different population groups, arising from the social conditions in which people are born, grow, live, work, and age." Health inequities, often deeply rooted in discrimination and xenophobia, are inherently unfair and unjust.
The will to ask the right questions
Any intentional pursuit of health equity requires the courage to ask critical questions of ourselves, our leaders, and our institutions. We must first ask the critical question: do we have the moral and political will to achieve health equity?
Similar to ongoing national discussions on improving the health outcomes of African Americans throughout the COVID-19 pandemic, educators and policymakers were debating different approaches to improving literacy among disadvantaged children in the 1990s. The prominence of these conversations on literacy interventions for children from disadvantaged backgrounds led to the rhetorical question: why can't Johnny read?
Scholars furthered this conversation by questioning the support systems of disadvantaged students instead of their intellect or ability. They asked the question: how do we teach Johnny to read? However, education psychologist, Dr. Asa Hilliard, went one step further by posing the critical question: do we have the will to teach Johnny how to read? In other words, we have the resources and knowledge to empower disadvantaged populations, but do we have the will and courage to take this step?
In his groundbreaking paper on the will to achieve educational equity, Dr. Hilliard challenged the K–12 education community and asserted that educators already knew how to teach disadvantaged children to read. Thus, it was a matter of will—a firm intention and desire to achieve equity.
So, how does this literacy example relate to health equity, and how do we apply the concepts of will and intention to present day discussions?
The search for authentic efforts to advance health equity
The modern-day rhetorical question that is circulating within academic, professional, and social spheres is this: can Johnny have better health and life outcomes? Using Dr. Hilliard's framework for educational equity, however, we propose this question: do we have the will to empower Johnny to achieve better health? Instead of questioning the ability of the individual, we must consider our role in health equity as one rooted in intentionality and determination.
The stark disparities of the COVID-19 pandemic and televised murder of George Floyd are two pivotal events that have shocked the nation and encouraged individuals to become more educated on equity and social justice. As a result, many corporations and institutions have hired Black, Indigenous, and People of Color (BIPOC) professionals to lead their diversity, equity, and inclusion efforts. This trend is certainly promising and a step in the right direction. However, it remains unclear if these institutions have the fortitude to provide their newly acquired equity champions with adequate resources and support to bring about systemic change.
There are far too many examples where BIPOC are hired into leadership positions to advance equity who themselves become victims of the very institutions they intended to change. In other words, they do their jobs "too well," and their institutions react in negative ways. Authentic efforts for equity, diversity, and inclusion require the dismantling of unfair opportunity structures and policies that must be independently evaluated. Achieving health equity takes time, resources, and stamina. It goes beyond an organization's ability to "check off the box" or point at the hiring of diverse individuals. Successful efforts to achieve equity will emanate from an authentic will to change.
Next steps: working towards equity
We have the responsibility to ask governing bodies to create opportunities for each person to realize their full health potential. This effort will require us to develop an informed understanding of racism in American society. BIPOC individuals and allies deserve better than poorly executed diversity initiatives.
We must have the courage to ask the right questions and work towards equitable solutions. In addition to questioning if we have the resources and capacity to work towards health equity, we must ask the critical question: do we have the will to alleviate health disparities and create an equitable society?
**Feature photo obtained by standard license on Shutterstock.
Interested in other articles like this? Subscribe to our monthly newsletter
Interested in contributing to the Primary Care Review? Review our submission guidelines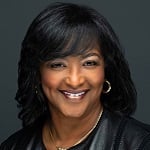 Karen Patricia Williams, PhD, is Nursing Distinguished Professor of Women's Health and Director for the Martha S. Pitzer Center for Women, Children, and Youth in College of Nursing at The Ohio State University. Her formal training is in applied sociology and health services research. Her expertise is in community-based research and women's health policy. An NIH-funded investigator, she has been involved in the evolution of women's health research from fragmentation to the transition of bench-to-clinic-to-community through the use of mix methodology to address health disparities. Dr. Williams leads the Research on Black Women's Health across the Diaspora.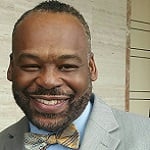 Johnnie (Chip) Allen, MPH, is a public health expert, lecturer, and health equity champion. He served as a public health administrator in Ohio working on such issues as HIV/AIDS, chronic diseases, and contact tracing for sexually transmitted infections. He pioneered the combined use of market research data, GIS, and analytic tools to address a variety of public health challenges at the state and national levels. He also served as the first Director of the Office of Health Equity at the Ohio Department of Health. He currently serves as a national health equity consultant.