Closed. Out of Business. We are temporarily closed due to COVID.
These signs have become a common sight in the windows of grocery stores scattered throughout the United States. Throughout the pandemic, the number of communities that have become food deserts, as well as the number of households that have become food insecure, has increased substantially.
While volunteering at a local food pantry during the pandemic, I talked to a regular named Carmen, and she described her struggle to acquire healthy food as a "never-ending problem." Carmen lost her job at the beginning of the pandemic and now struggles to make ends meet. With the inability of popular grocery stores to keep up with increased demand and stockpiling purchasing behavior, shelves are constantly left empty. Carmen describes feeling helpless when she's forced to purchase cheaper and more processed food items.
Carmen's story is just one example of the destruction the COVID-19 pandemic has left in its wake, especially on low-income Americans. Prior to the pandemic, approximately 11% of households were designated as being food insecure (in 2018). This has increased to 14.7% since the start of the pandemic, and low-income households with children are most affected, with a prevalence of 17.5%.
Throughout the pandemic, food prices across the U.S. have skyrocketed. For example, the overall price of produce increased by 2.3% in February 2022, the biggest month-to-month increase since March 2010. Due to this economic hit, many individuals have been unable to afford fresh, healthy fruits and vegetables and instead opt to eat inexpensive, less healthy, processed items. And further, food availability has also shifted due to grocery store closures and consumer panic shopping. Many large grocery chains have shut down underperforming stores that cannot financially sustain the costs of remaining open. These store closures have had numerous repercussions on low-income communities, especially those living in food deserts. By failing to address these issues, food insecurity continues to grow and affect more than 37 million Americans.
Importantly, research demonstrates that food insecurity is associated with higher COVID-19 infection rates in households with older adults. And thus, by addressing food insecurity, we're also addressing COVID-19 transmission.
So, what can we do?
The pandemic has made it very cumbersome to buy groceries. Therefore, apart from using monthly financial assistance solutions, it's important to focus on improving overall access to groceries. One such way is by allowing food stamp recipients to use their benefits to buy groceries online and have them delivered to their homes via the SNAP Online Purchasing Program. Currently, not all states and U.S. territories allow food stamp beneficiaries to use their benefits online, and the program is limited to only a select number of retailers, making access to online grocery shopping inequitable. By making this a federal policy, the government would increase availability and accessibility to groceries for low-income families, especially those in food deserts.
A solution like this would enable people like Carmen to take back control of their food purchasing power, putting an end to this "never ending problem."
The following Harvard Medical School Primary Care Review publications offer additional policy and programmatic solutions to addressing food insecurity: here and here.
**Feature photo by PhotoMIX Company on Pexels
Interested in other articles like this? Subscribe to our monthly newsletter
Interested in contributing to the Harvard Primary Care Blog? Review our submission guidelines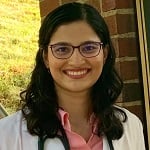 Leanne Peres da Silva, BA, is a medical student at Georgetown University School of Medicine in Washington, D.C. She earned her Bachelor of Arts (BA) in Public Health from the University of California, Berkeley. Her professional interests are focused on social determinants of health and health disparities.