Ms. B sits alone at home day after day, grieving. Ever since one of her loved ones died last fall in the midst of the COVID-19 pandemic, Ms. B has found herself struggling with feelings of depression and loneliness. Recently retired and isolated from her nearby family due to pandemic precautions, she has no one to talk to, no one to share her grief with.
Ms. B tearfully shared her story with me during a Zoom call last fall, just as our country was bracing for a second wave of COVID-19 cases. Working with Ms. B and other members of the Bernice Fonteneau Senior Wellness Center in Washington D.C. showed me that many older adults are struggling with the repercussions of well-meaning physical distancing measures during this pandemic.
Physical distancing helps control the spread of the COVID-19 virus, but at what cost? The medical community must attend to the psychological implications of these safety measures, particularly regarding older adults in our community.
Even before the pandemic, social isolation was a problem for older adults. The National Health and Aging Trends Study from 2020 found that nearly one-fourth, or 7.7 million, adults aged 65 and older in our country were facing social isolation in 2011, long before the first COVID-19 case. This is especially concerning because the American Psychological Association determined that perceived social isolation is associated with an array of adverse health consequences, including impaired immunity and cardiovascular function.
In one study, 53.8% of adults reported that the pandemic has psychologically affected them to a moderate to severe degree. Additionally, the Kaiser Family Foundation found that in August of 2020, an alarming one in four older adults in the United States endorsed anxiety or depression. As the pandemic has continued, we can only imagine what those numbers are now.
So, what can we do?
The AARP (formerly the American Association of Retired Persons) is the largest non-profit, non-partisan organization dedicated to supporting our country's older adults. Established powerhouses like the AARP have the potential to change the trajectory of the appalling rates of mental health issues among our community's older adults by implementing programs to combat social isolation, and there is no better time to do so.
A program that connects individuals and organizes audio or video calls would be invaluable for vulnerable older adults in our communities. Imagine a program called "Phone-a-Friend," in which volunteers are paired with older adults who are experiencing social isolation, or two older adults are paired with each other. Participants could exchange contact information and check-in with each other weekly or when needed. This design is especially promising because a pilot study found that a digital intervention via Zoom significantly improved symptoms of depression and loneliness in adults aged 65-90. In addition, this program can build on existing apps, such as Quarantine Chat, to pair users who are alone in their homes for periodic calls.
Some specific goals of the calls could include the following:
Validating how the pandemic is affecting individuals' mental health and overall well-being;

Sharing coping strategies, such as meditation and exercise; and

Providing information about local resources available to help.
If Ms. B could regularly Phone-a-Friend, this would have the powerful potential to reduce her feelings of social isolation throughout the pandemic and improve both her short- and long-term health outcomes.
**Feature photo by Edu Carvalho from Pexels
Interested in other articles like this? Subscribe to our bi-weekly newsletter
Interested in contributing to the Harvard Primary Care Blog? Review our submission guidelines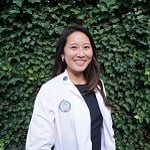 Lauren Yap is a medical student at the Georgetown University School of Medicine in Washington D.C. She earned her Bachelor of Science in Neurobiology from Georgetown University. Her interests include caring and advocating for underserved communities as well as oncology research.