Autumn may be around the corner, but a reprieve from ever-increasing COVID-19 death tolls and skyrocketing case rates in the United States is not. In a time of national emergency, the White House has announced that hospitals should bypass the Centers for Disease Control and Prevention (CDC) to instead report data to the Department of Health and Human Services (HHS).
As the coronavirus pandemic continues to wreak havoc and leave states in varying degrees of disarray, the Trump Administration's decision to cut out the CDC from COVID-19 data collection is a significant one. White House officials maintain that the HHS database, HHS Protect, outperforms the CDC's National Healthcare Safety Network. However, public health officials, epidemiologists, and physicians around the country have raised concerns that this bureaucratic approach to routing hospital data through HHS may compromise transparency. Indeed, as the federal government pushes for public area reopenings (e.g. restaurants, schools, gyms, places of worship), national cases, hospitalizations, and deaths continue to rise quickly. More and more hospitals in the South and Midwest continue to reach capacity. Many frontline experts fear that giving the White House control over hospital data by routing it through HHS instead of CDC could lead to deliberate withholding of data for political or other purposes inconsistent with on-the-ground efforts to control the spread.
Developments in COVID-19 data
The nature of COVID-19 data is multifaceted; epidemiologists generally agree that multiple data points must be used to assess a region as accurately as possible. These essential elements include hospitalization data, daily case count, positivity rates, and number of confirmed and probable deaths from the virus. In addition, the time period must be noted because the incubation period for COVID-19 ranges from 2-14 days.
Because hospital records serve as the basis for gauging impact in hard-hit regions or tentatively reopening public spaces, the lack of a comprehensive and transparent system hinders the process. When medical professionals must track a multitude of infectious factors along with COVID-19 itself (e.g. dialysis complications, rates of pneumonia from ventilator use, hygiene monitoring), the information load becomes a mountain. In fact, data acquisition has proven so cumbersome for official databases that volunteer groups such as the COVID Tracking Project and COVID Exit Strategy now play major roles in the task.
The data transition from CDC to HHS has been met with both praise and criticism. Proponents of the change believe the HHS database will offset the CDC's "sluggish" methods involving lengthy, manual inputs. However, critics claim the timing of this move is unprecedented in the middle of a pandemic. Facing widespread concerns of nebulous data within systems unequipped to handle such massive loads, HHS Secretary Alex Azar has maintained that the CDC will have access to all information obtained by HHS. Despite the repeated assurances, public health officials worry that the two bodies' turf war may undermine urgent efforts to manage the virus.
The most recent development is that HHS, the Department of Energy, and the Department of Veterans Affairs have announced plans for an overarching data analysis initiative—the COVID-19 Insights Partnership—for coordinating and compiling COVID-19 information. The federal trio expects to use the project to research and develop vaccines, virological studies, and therapies using Summit (the fastest supercomputer in the US) and innovative artificial intelligence technology with the support of computing giants such as IBM. A significant potential advantage of the collaboration is the ability to mitigate future viral surges while analyzing present conditions, but the execution depends on standardization and transparency.
Ultimately, the unforgiving numbers of positive cases, national hospitalizations, and death rates underscore the instrumental role of reliable data.
Implications
The era of digital wildfire has highlighted a few critical points in the Administration's problem-solving approach. The tactical dismissal of the pandemic in President Trump's campaign videos parallels a sudden data disappearance from the CDC website. Within a week of the Administration's announcement that HHS would be supplanting the CDC as a reservoir for hospital data, key data modules were noted to be missing from the CDC data. Although the CDC components were eventually restored with a caveat that there would be no updates after July 14th, wary coronavirus researchers and public health specialists believe the change in data streams hinders communication across state borders. As various hospitals reach ICU capacity in states like Texas, Mississippi, Colorado, and California, American public health hinges largely on the accurate and uniform dissemination of information.
Critically, scientists, epidemiologists, and medical workers warn against "cherry-picking" data to bolster political biases. COVID-19 directly concerns the health and well-being of all Americans, and the reliability of American data collection affects the ability of other countries to control the virus in their countries.
Now more than ever, impartial COVID-19 data must be heralded as the single greatest weapon in our arsenal.
**Feature photo obtained with standard license on Shutterstock.
Interested in contributing to the Harvard Primary Care Blog? Review our submission guidelines
Interested in other articles like this? Subscribe to our bi-weekly newsletter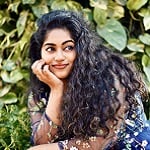 Suporna Chaudhuri is the Communications & Strategic Partnerships Fellow at Doctors For A Healthy US, LLC and Pediatric Epilepsy Research Intern at Boston Children's Hospital. Suporna holds a BA in International Relations, and she plans to pursue a Master of Public Health and ultimately medical school, with an intended focus in cardiology or neurology. Suporna is passionate about health equity, women's rights & literacy, and helping POC fight mental health stigma.