The COVID-19 pandemic has cast health inequities into stark relief, though this hasn't surprised those of us already immersed in the care of homeless persons. Barbara McInnis, a beloved nurse at the Pine Street Inn in 1985 (for whom the Barbara McInnis House for medical respite was named after), lamented that caring for homeless persons offers a unique glimpse of the failures of our mainstream healthcare institutions.
Homelessness exists as an intractable societal tragedy. Solutions will require the recognition of housing as a basic human right, in addition to fundamental policy changes that fund and facilitate the creation of housing at sufficient scale. Each night in America, nearly 600,000 individuals are without homes—two-thirds in shelters and one-third sleeping rough on the streets, in encampments, and in other places not meant for "human habitation." Virtually all suffer the ravages of poverty and racism; many have endured unspeakable trauma and innumerable adverse childhood events, and those who are chronically homeless bear an undue burden of comorbid medical, psychiatric, and substance use disorders. The litany of health disparities is appalling. Homeless persons in Boston are four times more likely to die than a housed person of the same age, while those living on the streets are three times more likely to die than those in shelters. In addition to drug overdoses, the leading causes of death are heart disease, cancer, and chronic lower respiratory diseases (e.g. emphysema).
What is Boston Health Care for the Homeless Program?
Boston Health Care for the Homeless Program (BHCHP) was forged in the crucible of the dual epidemics of AIDS and tuberculosis. Stigma, shame, and isolation were the daily burden of those pushed to the fringes of society. For persons living with AIDS in the years before protease inhibitors, death was certain, painful, and desperately lonely, and this was particularly true for those without homes. As nurses and physicians, we were humbled and helpless—we learned to heal when cure was elusive, to accompany our patients whatever the outcome, and to ease suffering whenever possible.
Various outbreaks have occurred among homeless persons in Boston over the ensuing decades, including Hemophilus influenza, Shigella, hepatitis A, hepatitis C, H1N1 influenza, meningococcus, norovirus, infestations, and numerous other communicable and infectious diseases. Despite all, nothing quite prepared us for the COVID-19 pandemic.
BHCHP clinics are always busy and usually overwhelmed. Thus, in late February 2020, we realized that a new and expanded infrastructure would be necessary to care for Boston's homeless population during the COVID-19 pandemic. The pillars of viral containment and treatment—physical distancing, frequent handwashing, quarantine, isolation, and sheltering-in-place—are rendered futile, if not impossible, when viewed from the lobby of a crowded shelter. In preparation, the city of Boston orchestrated a collaborative endeavor that included local shelters, city and state public health departments, hospital communities, law enforcement, emergency medical services (EMS), and BHCHP.
BHCHP's collaborative efforts
All shelter guests were screened daily for symptoms and referred for testing when appropriate. Tents were constructed for self-quarantine and isolation, and one floor of the BHCHP Barbara McInnis medical respite was converted to a COVID-19 isolation unit for up to 52 homeless persons with the coronavirus. Older and at-risk homeless persons living in shelters were moved to a local college dormitory in an effort to decant the shelters and allow for more physical distancing. Boston Hope was opened inside the Boston Convention Center; this included a 500-bed field hospital run by Mass General Brigham, alongside a 500-bed medical shelter for COVID-positive homeless persons operated by BHCHP. Boston Medical Center opened a 250-bed COVID unit in its former East Newton Pavilion.
Over the past three months, nearly 900 homeless persons in Boston have been diagnosed with COVID-19. The prevalence within Boston's homeless population is among the highest in Massachusetts, rivaled only by Chelsea, a predominantly Latinx, immigrant community. Boston's creative disaster response proved sufficient to unburden hospitals and provide sufficient alternative care sites for those without a safe home in which to isolate.
Observations from the initial surge
The initial COVID surge appears to be waning, and several thoughts and observations linger as we await science to provide a more comprehensive understanding of the control, transmission, diagnosis, and treatment of the novel coronavirus.
Most of our patients had little fear of COVID-19. Danger and death are ubiquitous on the streets, and the daily struggle for survival relegates the threat of an invisible virus of less concern than finding food, securing a bed, and avoiding the extremes of weather. Others, particularly those struggling with paranoia and thought disorders, perceived the virus as either a hoax or another government plot to cull the numbers of homeless persons. Overcoming these perceptions was possible only with consistent engagement and creating trusting relationships.
Quarantine and isolation are complicated for poor and vulnerable people. A safe place to stay, access to food, income, and supportive social services are essential for most homeless persons to consent to a critical period of quarantine and isolation. Many spend their days working at odd jobs or "stemming" for change, and they depend on this meager income to survive on the streets.
Most surprisingly, the majority of Boston's COVID-positive homeless persons had minimal or no symptoms at the time of testing. Initial reports from Wuhan suggested the virus was primarily spread by symptomatic persons. Our early experience was strikingly different, suggesting an iceberg rather than pyramid model of transmission. After a small cluster of people staying at Pine Street Inn tested positive in late March, we tested all 408 guests at the shelter in early April, and 36% were positive. Screening for symptoms prior to testing found only one person with a fever and 10% with mild symptoms. We subsequently tested Boston's other large shelters and found similar results. Thus, BHCHP, with support from the Massachusetts Department of Public Health, is currently performing serial universal screening every two weeks at all local shelters.
Prevalence of COVID-19 appears to be low among rough sleepers living on Boston's streets. The few unsheltered persons who tested positive had recently been in the hospital, nursing home, or spent time with family. This subgroup of the homeless population spends most time outdoors and is perhaps better able than those in shelters to maintain physical distancing. Shelters are usually life-preserving when compared to sleeping rough; however, during communicable disease outbreaks like COVID-19, crowded shelters are efficient vectors of viral transmission.
Despite fears that COVID-19 would be especially harsh for the homeless population, we have seen primarily mild illness, very few hospitalizations, and a mortality rate of only 1-2%. Though we don't have a good explanation for this clinical observation, it is consistent with the early experience of other cities. Several unproven hypotheses have been offered, including a possible variant strain of the virus, low initial inoculum given the large numbers of those neither coughing nor symptomatic at the time of transmission, and potentially protective levels of vitamin D in populations exposed to sunlight much of the day.
Creative public health strategies are needed to control transmission of the novel coronavirus, which disproportionately affects vulnerable populations, particularly those experiencing homelessness. Homelessness exists as an intractable societal tragedy, and solutions will require fundamental policy changes that fund and facilitate the creation of housing at sufficient scale. Until then, we must invest in alternative care sites with robust health and social services, universal testing, contact tracing, and more in order to prevent and control future outbreaks among our homeless population.
**Feature photo provided and used with permission from author Jim O'Connell & Boston Health Care for the Homeless Program.
Interested in contributing to the Harvard Primary Care Blog? Review our submission guidelines
Interested in other articles like this? Subscribe to our bi-weekly newsletter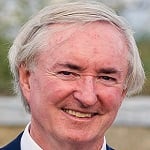 Jim O'Connell, MD (HMS 1982), is the founding physician and president of the Boston Health Care for the Homeless Program, which provides integrated medical, oral, psychiatric, and addictions care to 12,000 homeless persons in Boston through a network of 40 adult and family shelter clinics, street rounds, home visits, 124 beds of medical respite care, and anchor clinics at Boston Medical Center (BMC) and Massachusetts General Hospital (MGH). Dr. O'Connell is an Assistant Professor of Medicine at Harvard Medical School (HMS) and in the Department of Medicine at MGH, as well as the author of Stories from the Shadows: Reflections of a Street Doctor.