When we improve the health of the most marginalized, we improve the whole nation's health. Brian Stevenson, Executive Director of the Equal Justice Initiative, noted in the American Public Health Association (APHA) 2020 Annual Meeting, "the health of our communities must not be judged on how well the powerful and privileged are doing, but by the health and well-being of the most vulnerable and excluded. The opposite of poverty is not wealth," Stevenson said, "the opposite of poverty is justice."
When we consider the nation's climate regarding political issues and racial injustices, both systemic and institutionalized, the health inequities are clear. For example, Black, Hispanic, and American Indian/Alaska Native (AI/AN) persons are four-to-five times more likely to be hospitalized for COVID-19 infection than non-Hispanic whites, and they are also dying at significantly higher rates. People of color are disproportionately affected by diabetes and cancer. And non-Hispanic Black women are three times more likely to experience maternal death compared to their white counterparts.
These disparities shed light on the gaps within our public health system. Several factors contribute to health disparities, including decreased access to healthcare coverage as well as inferior quality of care among persons of color, both of which are largely driven by structural racism. An important solution requires diversification of the healthcare workforce.
Why is an inclusive workforce so critical?
Increased representation by Black, Indigenous, and People of Color (BIPOC) within the healthcare workforce allows for improved understanding of challenges that exist for myriads of patients, as well as contributes to more inclusive policies, interventions, and programs. Though the majority of the current healthcare workforce is white, it's critical we strive for change in order to create more culturally mindful solutions for those across various racial and ethnic minority groups.
The US Department of Health and Human Services (HHS) Office of Minority Health notes the following benefits of a diversified workforce:
Improved access to high-quality care for underserved populations

.

A larger pool of medically trained professionals and executives, as well as policymakers representative of underserved communities to assume leadership positions in the future.

To increase

representation

,

we must focus on restructuring our health systems by intentionally investing and advocating for BIPOC in the health sciences and creating more racially diverse student bodies within universities.

Greater patient choice and satisfaction.

Evidence

suggests that racial and ethnic concordance between physician and patient results in greater patient satisfaction.

Improved patient-clinician relationships, increased trust, and communication.

Increased likelihood of patients accepting and receiving evidence-based medical care

. Developing

cultural humility

is an important strategy for reducing disparities and also correlates with delivery of higher-quality care for minority populations.

Improved health.
As public health and medical professionals, we must actively seek a more diverse workforce… because an inclusive workforce means more equitable care for everyone.
**Feature photo obtained with standard license on Shutterstock.
Interested in other articles like this? Subscribe to our bi-weekly newsletter
Interested in contributing to the Harvard Primary Care Blog? Review our submission guidelines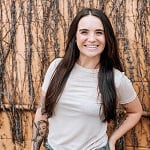 Sonja Pearson is a current Master of Public Health (MPH) candidate at George Washington University with a focus on global health, and interests in health disparities affecting vulnerable populations internationally. She's passionate about helping others lead better quality lives and uses her positive attitude to empower people to become the healthiest they can be.