Among the many essential workers putting themselves at risk during the COVID-19 pandemic are environmental services (EVS) workers, many of whom face considerable challenges yet are often overlooked. Despite being referred to as "janitors" or "housekeepers" and not being recognized as an integral part of the hospital team, EVS workers play a critical role in patient safety. Their laborious tasks, which are critical to providing safe and high-quality care, consist of thoroughly disinfecting all surfaces in patient rooms that might spread infection, as well as cleaning beds and equipment, taking out the trash, and cleaning bathrooms. We recently interviewed Isabella Teixeria, an EVS worker at the Cambridge Health Alliance Respiratory Clinic, to hear more about her story:
Without EVS workers, patients have a six times greater risk of being infected by the pathogens of the previous patient who occupied their room. This is especially relevant in the time of COVID-19, as studies show that the novel coronavirus can survive on surfaces for up to three days. However, the current level of hospital investment and commitment to these workers does not match how crucial their roles are. Over three quarters of EVS workers live under the poverty line due to their stagnant low wages, while many lack health insurance, sick pay, and other comprehensive health benefits compared to their hospital colleagues. Furthermore, a long trend of hospital cost-cutting has left many EVS departments understaffed and undertrained.
As these chronic challenges of low staffing capacity, lack of professional development, and inadequate wages have rarely been addressed, EVS workers find themselves in an even more challenging situation amidst the COVID-19 pandemic. With the pervasive perception that they occupy a lower position in the hospital hierarchy, EVS workers have not been prioritized in terms of ensuring adequate personal protective equipment (PPE) in cases of limited supply. Further, many EVS workers are immigrants or do not speak English as their native language, making it more difficult to speak up in cases of unsafe conditions or unfair treatment.
Moving forward, EVS workers deserve to be better recognized and appreciated by the general public who benefits so greatly from their work. Hospital administrators must invest in their profession, training, and safety, as well as commit to elevating these workers who are so fundamental to the safety of our patients and providers.
Contents of this article and video were previously published by Kevin Tyan & Dr. Pieter Cohen in the Annals of Internal Medicine.
**Feature photo obtained with standard license on Shutterstock.
Interested in contributing to the Harvard Primary Care Blog? Review our submission guidelines
Interested in other articles like this? Subscribe to our newsletter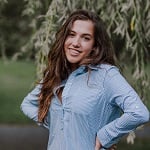 Sophia Cohen is a senior at Buckingham Browne & Nichols School where she studies biology and film.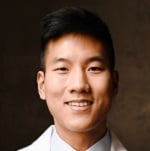 Kevin Tyan is Co-Founder & Chief Scientific Officer of Kinnos and is also an MD candidate at Harvard Medical School.