In 1965, Harvard Medical School (HMS) had a thriving Family Medicine & Primary Care Residency—a visionary program that was strongly rooted in serving the vulnerable populations surrounding the HMS campus. Resident physicians trained to provide outpatient primary care across the life spectrum, working in partnership with Boston Children's Hospital, Peter Bent Brigham Hospital, and Boston Lying-In Hospital (the latter two of which are Brigham & Women's predecessor institutions).
The American Board of Family Medicine (ABFM) was established in 1969, and the Board objected to the lack of inpatient, surgical, and intrapartum care in this early residency, ultimately placing the HMS residency program on probation. HMS institutional support also waned with changes in leadership, and the Harvard Family Medicine & Primary Care Residency Program closed in 1976.
Now, Harvard is one of nine medical schools in the United States without a Department of Family Medicine. With a clear need for systemic reform to address health inequities and access to primary care, it's time for Harvard to return to Family Medicine, utilizing its vast resources to lead the way towards addressing social determinants of health and improving health outcomes for all Americans.
Harvard Medical School has a long tradition of research and sub-specialization, and it's also a proud flagship of national and international leadership. Specifically, the HMS Center for Primary Care has served as a national leader in primary care since its establishment in 2011.
Why is Family Medicine important?
Family Medicine is one of the few medical specialties that equips physicians with the knowledge and skills needed to comprehensively address health disparities, as well as the health of individuals and communities.
Notably, chronic disease burden in the US, including hypertension, heart disease, diabetes, chronic lung disease, and arthritis, is 28%, compared to the Organization for Economic Cooperation and Development (OECD) average of 17.5%. And further, life expectancy in the US is 78.6 years, compared to the OECD average of 80.7 years.
Significant research demonstrates that the US spends more on healthcare yet has the worst health outcomes of all high-income countries. Reasons for poorer health outcomes in the United States are multi-faceted, though one thing is clear: the US has significantly under-invested in primary care and the social determinants of health. For instance, the United States spends 5.6-10.2% of its healthcare dollars on primary care, compared to the OECD average of 14%. Yet, research has shown that higher levels of spending on primary care leads to improved health outcomes and lower healthcare costs. [Previously published in The Forgotten Specialty: Primary Care, by author Rebekah Rollston]
In the United States, 12% of all physicians are Family Medicine trained, which represents the largest proportion of specialists within primary care (39%), and thus, the lack of a Family Medicine Department at HMS is an anomaly.
Importantly, Harvard Medical School's mission is the following:
To nurture a diverse, inclusive community dedicated to alleviating suffering and improving health and well-being for all through excellence in teaching and learning, discovery and scholarship, and service and leadership.
With this mission and set of community values, as well as Harvard's leadership at the national and international levels, it's finally time to bring Family Medicine back to the table. And again, this is critical, as Family Medicine is one of the few medical specialties that equips physicians with the knowledge and skills needed to comprehensively address health disparities, directly aligning with the Harvard Medical School mission. The material taught in the HMS courses, Essentials of the Profession: Social Medicine I & II, aligns with Family Medicine values, knowledge, and skills, yet Harvard continues to neglect this specialty at the departmental level.
Moving forward at Harvard Medical School
We already have proof that HMS graduates who pursue Family Medicine serve as national and international leaders, in healthcare and beyond. The following are just a few examples of exemplary leadership:
These HMS graduates, and so many more, demonstrate the pivotal role of Family Medicine in shaping the health of our communities. And each year at Harvard, medical students continue applying for residency in Family Medicine. For instance, Taylor Zabel (HMS 2024) states his interest in Family Medicine stems from the desire to provide clinical care for underserved rural populations and to be an advocate for the development of more equitable health policies in rural communities. With additional exposure to Family Medicine, the second most common specialty in the United States, HMS could become a leading producer of highly-trained Family Medicine leaders.
With the previous year marked by stark health disparities and racial injustices, the time is now for Harvard Medical School to become a legitimate part of the primary care solution to our struggling healthcare system, by officially and enthusiastically including Family Medicine as part of the HMS experience for all students, as well as part of the academic community. As one of the premier medical schools in the world, with a remarkable history of training leaders and innovators, Harvard Medical School needs Family Medicine, in order to grow in excellence, primary care education, and innovation. And Family Medicine itself, the best answer to the primary care deficit, will only benefit from Harvard Medical School's recognition of Family Medicine as a necessary specialty.
Dear Harvard, the time has never been better, the students have never been more eager, and our communities have never been more in need of the clinical care, advocacy, and patient-centered focus of Family Medicine.
**Feature photo obtained with standard license on Shutterstock.
Interested in other articles like this? Subscribe to our bi-weekly newsletter
Interested in contributing to the Harvard Primary Care Blog? Review our submission guidelines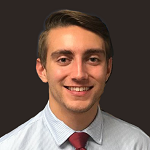 Taylor Zabel is an MD candidate at Harvard Medical School, where he serves as the Junior Lead for the Family Medicine Interest Group. He's also involved with the Student Leadership Committee at the Harvard Center for Primary Care and serves on the Board of Directors for the Kansas Rural Health Association. Taylor previously worked as a Truman-Albright Fellow for the Federal Office of Rural Health Policy and the National Advisory Committee on Rural Health & Human Services.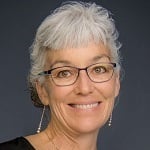 Kathe Miller, MD, is a Family Medicine Physician at Cambridge Health Alliance Windsor Street Health Center where she provides care to multiple generations of largely immigrant families, speaking fluent Spanish and medical Portuguese with the majority of her patients (and also learning Haitian Kreyol). Dr. Miller is Assistant Professor at Harvard Medical School (HMS), Director of the HMS Home for Family Medicine, Director of the HMS Foundational Continuity Clinic (a required first year course within Practice of Medicine), and HMS Family Medicine Advisor. In 2012, Dr. Miller was named Family Physician of the Year by the Massachusetts Academy of Family Physicians, as well as honored with the Excellence in Primary Care Teaching award by the Harvard Center for Primary Care. She moved to Massachusetts in 2000 after completing a six-month Fulbright project teaching medical education in Argentina.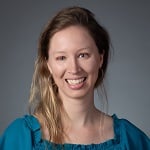 Rebekah L. Rollston, MD, MPH, is a Family Medicine Physician at Cambridge Health Alliance, Instructor in Medicine at Harvard Medical School, Affiliate Editor-in-Chief of the Harvard Primary Care Blog, and Visiting Scholar in the Northeastern University Women, Gender, and Sexuality Studies Program. Her professional interests include social determinants of health & health equity, gender-based violence, sexual & reproductive health, addiction medicine, rural health, homelessness & supportive housing, and immigrant health.