In January 2020, Tom was 61 years old when he was evicted from his home. In the following months, an already distressing and traumatic experience was further exacerbated by the COVID-19 pandemic. Tom was living in a shelter when he first tested positive for COVID-19. He said, "I was alright, but I didn't know what [a positive test result] meant for me." And Tom's story is extremely common. When people living in congregate shelters test positive for COVID-19, they have limited options. If they're not sick enough to be admitted to the hospital when open beds are scarce, and they cannot stay in shelters because they would infect others, where do they go?
Key stakeholders open the Perry Street Recovery Center
Clinical, public health, and community leaders in Trenton, New Jersey, quickly recognized the challenges that would face those experiencing homelessness during the pandemic, particularly given that 41% of the homeless population in 2019 was unsheltered. While cases in New York City skyrocketed in late March 2020, it was only a matter of time before the pandemic would reach this small, urban community in central New Jersey.
During March 2020, Capital Health, a local healthcare system, in partnership with the Trenton Health Team, a multi-sector collaboration that serves the health and well-being of the greater Trenton community, convened crucial stakeholders to address the needs of the homeless population during the pandemic. This coalition included the Rescue Mission, a well-reputed homeless shelter; Homefront, a community-based nonprofit aimed at ending the cycle of poverty in Trenton; Henry J. Austin, a federally qualified health center (FQHC); and representatives from the City of Trenton and Mercer County Department of Human Services.
The solution was intuitive: there needs to be a space for homeless persons to live in isolation while infected with COVID-19. Yet, this is far from simple. Sheltering people, especially those with medical needs, requires the navigation of resources, liability, cost, and location. Regardless, in just under six weeks, the team had the Perry Street Recovery Center open and functioning.
Now, over a year later, the Perry Street Recovery Center remains open and continues to accept referrals. And in February 2021, when Tom tested positive for COVID-19, a room was readily available for him. In fact, Tom used his time in isolation as an opportunity to reflect. "It was quiet and nice and clean," he mentioned. "I thought about what I would do with my life when I could leave. I wanted to get housing and get on top of my health."
Success in collaboration
In times like a global crisis, Marygrace Billek, Director of Mercer County Department of Human Services, stated, "Everyone must come together and put mission first." And the Perry Street Recovery Center is exactly that—an example of the success that can be found when organizations with competing interests put their differences aside to reach a common goal.
Stakeholders unanimously agreed that the relationships they'd previously cultivated with one another were the means to their success. Greg Paulson, Executive Director of the Trenton Health Team, noted, "Our collaboration is more than 10 years old. You cannot start this work and build these relationships during a crisis." Because Trenton has a community of leaders with relationships built on decades of trust and collaboration, this allowed the opportunity to effectively and efficiently respond during an unprecedented public health crisis.
The value of these partnerships cannot be overstated when it comes to community health. Connie Mercer, Founder and CEO of Homefront, remarked, "I credit the health centers for bringing in people with their boots on the ground, not just as table dressing, but to actually be heard." The team fostered a culture that leveraged one another's expertise to best benefit the communities they serve. Mercer continued, "I was reminded once again how amazing it is when community comes together to solve a problem. This is not anything that any one of those players could have done alone."
Prioritizing partnerships
After a 15-day stay at the Perry Street Recovery Center, Tom's COVID-19 test returned negative, and he was discharged from the center. Just a month later, he was able to move into an apartment. He excitedly said, "I got a nice place, and I cook my own food, I eat, and I live." When asked what advice he would give to others living in similar circumstances, he stated, "Pray, have strength and courage, and work with the people who want to help you."
The Perry Street Recovery Center reminds us that in order to have a real, positive impact within the communities we serve, we must prioritize community partnerships… and such mission-guided and equitable partnerships are key to thriving amidst the most challenging times.
**Feature photo by Antonio Prado from Pexels
Interested in other articles like this? Subscribe to our bi-weekly newsletter
Interested in contributing to the Harvard Primary Care Blog? Review our submission guidelines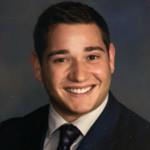 Caleb Dafilou, MPH, is an MD candidate at The George Washington University School of Medicine and Health Sciences, and he's pursuing a concentration in community and urban health. He previously served as a research fellow at the Philadelphia Collaborative for Health Equity where he led initiatives in community-based participatory research and developed a comprehensive coalition of diverse stakeholders focused on improving health equity in North Philadelphia.