In an effort to flatten the curve and promote containment of the novel coronavirus, many safety precautions have been enacted, including shelter-in-place ordinances. However, several members of the workforce, such as healthcare workers, bus drivers, sanitation workers, cashiers, and fast-food employees, collectively referred to as "essential workers," have been deemed exempt from such policies.
While there is general consensus around the importance of essential workers throughout the COVID-19 pandemic, there has been less attention towards the interplay of identity and mental health challenges facing this segment of the workforce. For example, over 90% of workers who are on the lower end of the economic scale (in the bottom 25 income percentile) do not have the ability to work from home; remote working is largely available only to white-collar workers. Additionally, over 6.5 million healthcare support workers earn less than the national median wage and often lack basic workplace benefits, such as paid sick or personal leave.
Thus, in spite of the fear of risking their lives and the health of their families, these members of the workforce continue to report to work just to survive. And further, it is critical to highlight the intersectionality of race, class, and gender, and how Black and Latinx workers, particularly women of color, are overrepresented in these low-wage, high-risk positions.
Psychosocial and environmental stressors of low-wage essential workers
Emerging data has shown low-wage essential workers struggle with high levels of stress and burnout, leading to greater risk for both mental and physical health problems.
Similarly, the COVID-19 pandemic exacerbates existing occupational hazards of low-wage essential workers that have duties requiring them to be in close physical proximity with others. For example, nursing home employees, whose median pay was $29,640 in 2019, work in spaces that have been devastated by COVID-19. As a result, these essential workers have witnessed their patients become sick and pass away with no time to grieve because of limited or no access to paid time off or sick leave.
Likewise, environmental service workers who disinfect hospital rooms occupied by COVID-19 patients face new risks on a daily basis with limited access to personal protective equipment (PPE) or hand sanitizers. Their work is saving lives, but the public rarely recognizes the importance and hardship of their work during the pandemic.
Exacerbation of stress associated with racism
In addition to mental health challenges associated with serving during the COVID-19 pandemic, the experiences of essential workers of color are complicated by ongoing systemic racism, as evidenced by the recent acts of structural violence and state-sanctioned murder against Black bodies. Thus, it is also worth describing racism as a public health concern and its impact during times of stress.
Significant research points to the role of racism in increasing risk for negative health outcomes, including high blood pressure, insomnia, depression, and anxiety. Meta-analyses have shown that the association between racism and negative health outcomes persist even after controlling for socioeconomic status, gender, and age.
Additionally, there is strong evidence that the racial/ethnic disparities observed in other health outcomes is also made evident in the current pandemic. Thus, the mental health challenges of serving during a pandemic that disproportionately results in the hospitalization and deaths of Black, Latinx, and Indigenous populations, as well as decline in mental well-being due to the ongoing loss of Black lives in the hands of law enforcement, exacerbates the baseline stress associated with racism, especially for essential workers of color.
Recommendations for policy and practice
The declaration of racism as a public health crisis must be coupled with proper action plans and allocation of resources. As mental health clinicians and public health researchers, we propose the following recommendations:
We anticipate a greater need for mental health services for essential workers—a need that will last beyond the duration of the current public health crisis. Taking care of people who have served us throughout the COVID-19 pandemic must be our top priority.
**Feature photo obtained with standard license on Shutterstock.
Interested in other articles like this? Subscribe to our bi-weekly newsletter
Interested in contributing to the Harvard Primary Care Blog? Review our submission guidelines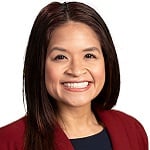 April Joy Damian, PhD, MSc, is an epidemiologist, health services researcher, and classically-trained public health professional with expertise in health equity, social determinants of health, psychiatric epidemiology, and mixed methods. She currently serves as the Associate Director of the Weitzman Institute, a research, education, and policy center dedicated to quality improvement and primary care transformation, with a particular focus on vulnerable populations. Dr. Damian also holds faculty appointments at Johns Hopkins Bloomberg School of Public Health and Wesleyan University.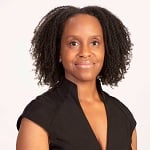 Tichianaa Armah, MD, serves as Chief Psychiatry Officer at the Community Health Center Inc. where she's committed to increased access to equitable care and treats a diverse population. She also holds a faculty appointment at Yale University as Assistant Clinical Professor.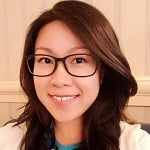 Angela E. Lee-Winn, PhD, is an Assistant Professor in the Department of Epidemiology at the Colorado School of Public Health. She holds a PhD in Public Mental Health from the Johns Hopkins Bloomberg School of Public Health. Her work is centered on using interdisciplinary approaches to reduce health disparities in detection and service use, particularly in the context of substance use. Her research interests include perinatal substance use prevention and harm reduction, with a focus on implementation science.