If you ask a patient to describe their experience finding a therapist or psychiatrist in the community, don't be surprised if 'expensive,' 'difficult,' and 'discouraging' are some of the first words that come to mind. The decades-long separation of mental healthcare from physical health has left patients and clinicians alike with serious challenges navigating options for care. And the cost has been much more than just inconvenience—our poorly integrated system is responsible for increasing suicide rates, worsening comorbidities, and the largest financial spend of any specialty in healthcare.
Now, more than ever, we must find ways to make mental healthcare more accessible for those who need it. Prior to the onset of the COVID-19 pandemic, nearly 1 in 5 adults in the US suffered from a mental health condition. Since March 2020, rates of depression and anxiety were up over 300%, and suicidal ideation has more than doubled, according to the Centers for Disease Control and Prevention (CDC). A recent survey from the California Health Care Foundation reported that over half of respondents were concerned about out-of-pocket costs for services and postponed care accordingly. And while many patients depend on referrals from primary care for mental health services, nearly two-thirds of primary care providers struggle to find community-based clinicians to refer to.
So what makes community-based mental healthcare so inaccessible and unaffordable? A simple yet major factor is that most mental health professionals do not accept insurance. Despite over 90% of general healthcare services being billed through insurance plans, an estimated 45% of psychiatrists do not accept any form of insurance, and a much larger proportion accept only a very limited set of plans, making it extremely difficult for patients to find suitable, in-network referrals.
Therapists, psychologists, and psychiatrists are not, however, fully responsible for this lack of integration. Rather, there are at least three system-level barriers that have contributed to this crisis, making it difficult for providers to participate in managed care networks at all: 1) mental health coverage limits, 2) barriers to network entry, and 3) practice fragmentation.
Mental health coverage limits
Historically, coverage for mental healthcare has paled in comparison to its physical health counterpart. Prior to the passage of the Affordable Care Act (ACA) in 2010, individual states had highly variable laws around what mental health conditions must be paid for by government insurance, if any at all. As a result, many psychotherapists and psychiatrists received such poor coverage and reimbursement with most health plans that clinicians abstained from a payer system that neglected them and their services, setting a precedent for cash pay practices instead.
In recent years, national legislation has marked the beginning of greater prioritization of mental health. In 2008, the Mental Health Parity and Addiction Equity Act required carriers to reimburse mental health at rates commensurate with physical health. And in 2010, the ACA's Essential Care Benefits required that all plans on the individual market cover mental healthcare.
Despite these steps forward in terms of coverage parity, many health plans continue to stifle access to care by offering only very narrow networks of behavioral clinicians from which consumers can seek care from. This tactic compounded with already low rates of network participation by mental healthcare professionals is a primary driver for why higher cost, out-of-network care is over three times more common for mental health than general medical care.
Barriers to network entry
For the mental health professionals who decide inconsistent coverage is a fine tradeoff for access to a large pool of insurance clients, they quickly discover that getting in-network with payers is no small task. Most major commercial insurances will require new requesting providers to undergo a credentialing and contracting process that can take several months to complete when there are no complications, and much longer otherwise (Aetna, for example, can take up to six months).
This process can be so intimidating and confusing for practitioners that an entire industry has developed to both manage credentialing verification and handle the entire process for individual providers and their practices.
These steps to enter an insurance network are made worse when payers partner with third parties to manage their behavioral health plans. In these "carve-out" arrangements, payers seek to increase their profitability by having specialized third-party entities manage reimbursement for behavioral care, often by finding ways to drive down usage of services by patients. These partnerships have led to mixed care outcomes, while increasing the administrative complexity for clinicians wishing to participate on insurance panels by having them apply to and interface with an entirely separate organization.
Practice fragmentation
Of the 20% of mental health practitioners who do end up accepting some forms of insurance, managing the ongoing work of remaining in-network can be challenging, especially with psychiatrists being nearly twice as likely to operate solo practices than other types of physicians and thus lacking the support of a larger medical group.
Individual clinicians can quickly get overwhelmed by the several hours of paperwork that come with submitting claims to payers and receiving reimbursement. This problem is only worsened when practitioners opt into multiple health plans, having to learn several distinct and outdated systems for claims management due to lack of interoperability between insurance portals.
Integrated primary care with co-location of mental health professionals may help to address this issue, but with COVID-19, patient needs may overwhelm the capacity of those practices that offer mental health services, necessitating community referrals.
Opportunities for change
In socializing telemedicine, lifting regulatory restrictions, and driving reimbursement reform, COVID-19 transformed the virtual care landscape overnight. Providers and patients are finding telemedicine to be as preferable of a modality as in-person encounters, with the additional benefit of greater convenience and lower "no-show" rates. Certain legal requirements were temporarily suspended, such as the required co-location of a clinician in the same state as a patient, supervision for nurse practitioners, and in-person visits for scheduled medicines. Additionally, payers began uniformly reimbursing telemedical visits at the same rates as in-person. These changes present a paradigm shift, particularly for independent providers: office space is no longer needed, and patient panels can be quickly filled through virtual, in-network visits with patients anywhere in the state. Through virtual connections, clinicians could be connected to primary care groups, facilitating a streamlined referral and navigation process for patients.
The shift to tele-based behavioral care presents a major opportunity for insurance companies and healthcare entities to make dramatic improvements to mental health access. To take full advantage of this moment, payers must:
Continue reimbursing teletherapy visits at parity with in-person visits;

Recognize the need for mental health services for their members by eliminating carve-outs and making it easier for providers to join networks, not harder;

Encourage the growth of virtual behavioral provider groups that can help centralize administrative workflows for remote providers that ease the burdens of participating in-network; and

Simplify the process of linking community mental health providers to primary care groups.
Addressing these four domains could drive considerably higher participation in insurance networks by mental health practitioners, increasing much needed affordability and access to meet the surging demand for mental healthcare.
**Feature photo by Tim Mossholder on Unsplash
Interested in other articles like this? Subscribe to our newsletter
Interested in contributing to the Harvard Primary Care Blog? Review our submission guidelines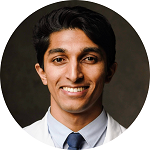 Manoj Kanagaraj is an MD/MBA Candidate at Harvard Medical School and Harvard Business School. He is also co-founder of Grow Therapy, a startup enabling mental health professionals to offer more affordable, accessible, and integrated behavioral care.