Although there was no shortage of suffering before coronavirus, this global pandemic, compounded by tragic events involving the loss of Black lives, has brought rising levels of stress and uncertainty. Growing unemployment and physical separation from loved ones have led to increased substance use and mental health concerns, including anxiety, depression and symptoms of traumatic stress. While seeking professional treatment is imperative for more serious symptoms, mindfulness is one tool that can help promote mental wellness throughout the COVID-19 pandemic and beyond.
Mindfulness is the practice of intentionally paying attention to present-moment experience without judgment, elaboration or reactivity. Cultivation of mindfulness improves mental wellness through reduced stress, anxiety, depression and enhanced ability to enjoy life. Specifically, mindfulness works to promote emotion and self-regulation which may help manage symptoms of anxiety, depression or other mental illness and lead to healthier decisions around substance use, food or exercise. Furthermore, mindfulness can improve body awareness, including awareness of physical sensations and emotions, which helps to facilitate a sense of groundedness and is particularly helpful during crisis.
Despite knowing the benefits, on a practical level it can sometimes feel overwhelming to get started (or re-started) with mindfulness. It's important for each person to find what works for themselves and to stay within their "window of tolerance" by choosing mindfulness practices that encourage growth but don't cause distress. Many people are introduced to mindfulness through meditations that focus on the breath or body since both are helpful anchors for awareness in the present moment. Practices such as mindful walking or eating may be particularly helpful for incorporating mindfulness into daily activities.
Tips for getting started (or re-started) with mindfulness
Set an intention to practice regularly. Like any habit, repetition helps!
Start with just 5-10 minutes every day at the same time each day. Incorporating brief practice into your daily routine is more important initially than longer practice.
Check out apps like Insight Timer (free!) or

Liberate

,

Ten Percent Happier

and

Headspace

(some free content and more via subscription) to help get started or track progress over time.
Consider joining free, live, online mindfulness sessions, such as those offered by the CHA Center for Mindfulness and Compassion.
As best as you can, let go of expectations. The goal is to "quiet the mind," not silence it. Your mind will wander. That's normal! Just notice whenever this happens and gently return attention to the present moment.
Specific mindfulness-based programs subjected to rigorous clinical research, like Mindfulness-Based Stress Reduction (MBSR) and Mindfulness-Based Cognitive Therapy (MBCT), may be especially beneficial for promoting mental health and building resilience during crisis. These 8-week programs are commonly available in online formats and therefore meet physical distancing requirements related to coronavirus. Mindfulness-based programs utilize a variety of formal (e.g. breathing) and informal (e.g. walking, eating) meditation practices to help manage stress, reduce depression and anxiety and promote mental wellness and resilience.
Even as states move forward with re-opening, the psychological consequences of coronavirus will be long-lasting. Mindfulness can be cultivated by anyone as one way to improve mental health amidst the uncertainty. Ensuring that mindfulness is accessible to all individuals, including people of color for whom such practices have not been as readily available, is imperative. If we can do this, mindfulness has the potential to not only improve the mental wellness of individuals, but communities as well.
**Feature photo by Lesly Juarez on Unsplash
Interested in contributing to the Harvard Primary Care Blog? Review our submission guidelines
Interested in other articles like this? Subscribe to our bi-weekly newsletter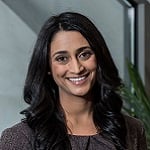 Julie Dunne, PhD, PMHNP-BC, is a Clinical Assistant Professor at Boston College, psychiatric nurse practitioner and a registered yoga teacher. She co-leads Mindfulness-Based Cognitive Therapy groups through the Cambridge Health Alliance Center for Mindfulness and Compassion.
Carl Fulwiler, MD, PhD, is a Professor of Psychiatry and Medicine at the University of Massachusetts Medical School and Director of Mindfulness-Based Cognitive Therapy Training at Cambridge Health Alliance. He conducts research on mindfulness interventions and has a private practice specializing in mindfulness-based therapy.