It has been almost two years since the beginning of the COVID-19 pandemic. This global health crisis continues to expose the vulnerabilities of health systems worldwide, especially in low- and middle-income countries such as the Philippines. While advanced hospital-based health care is required in treating the life-threatening complications of severe COVID-19, it is a strong effective primary care system that will help control the further spread of the coronavirus as well as sustain the delivery of essential health care services not just for COVID-19 but for all health conditions.
Health system challenges in the Philippines
Even before the pandemic, the Philippines lagged behind its Southeast Asian neighbors such as Singapore, Thailand, and Malaysia in terms of critical health indicators including under-five and maternal mortality rates. The dream of achieving "health for all Filipinos" remains elusive, a situation aggravated by a health care system that is fragmented, hospital-centric, and dominated by the private sector. Provision of public health care services is devolved to more than 1,500 municipal and city governments, with varying political priorities and technical capacity. Moreover, because individual-based health care services are delivered by both private and public sectors in a free-market model, gatekeeping and referral pathways are virtually non-existent.
This lack of coordination drives patients to bypass primary care and directly access health care services from hospitals and medical specialists. Consequently, 91% of physicians are indirectly incentivized to practice in tertiary care settings despite hospitals comprising only 5% of health care facilities nationwide. With less than one physician attending to the primary care needs of every 10,000 Filipinos, six out of ten deaths remain medically unattended. Likewise, the overemphasis on hospital care drives health care costs up, leaving millions of Filipinos either without health care or impoverished due to excessive health care spending resulting from uncoordinated, piecemeal care, and polypharmacy. Despite the existence of a national health insurance program (PhilHealth) which reportedly covers 92% of the entire population, more than half of the country's total health expenditure is paid out-of-pocket.
To address these chronic health system challenges, the Philippines passed the Universal Health Care (UHC) Law in 2019. This landmark legislation aims to institute major health system reforms in governance, service delivery, and health financing. The Universal Health Care Law delineates the functions of health care agencies, ensures financial risk protection, organizes health care provider networks to deliver comprehensive and integrated health care, and realigns health professions education towards primary care.
Revitalizing primary care at the St. Luke's Center College of Medicine - William H. Quasha Memorial
One of the Philippines' leading medical schools, the St. Luke's Medical Center College of Medicine - William H. Quasha Memorial (SLMCCM), has taken on the challenge of producing medical graduates that help make universal health care a reality in the country. Established in 1994, SLMCCM is integral to the St. Luke's Medical Center, the first and only Philippine academic medical center accredited by the Joint Commission International. For over two decades, SLMCCM has primed its graduates for clinical specialization and hospital-based practice, contributing further - albeit unintentionally - to the mismatch of health human resources rather than addressing the country's need for more primary care practitioners.
The 2016 government-mandated shift to outcome-based education and the subsequent passing of the Universal Health Care Law provided a joint impetus for SLMCCM to revisit its educational mission and curriculum. The COVID-19 pandemic further magnified the systemic gaps that the Universal Health Care Act intends to resolve. Inevitably, the nation's fragile health care system was repeatedly overwhelmed by the coronavirus waves and surges. Meanwhile, at a time when training and deployment of physicians needed to be expedited, face-to-face learning activities in medical schools were suspended in compliance with the national quarantine guidelines.
Pre-pandemic, SLMCCM has been training its students to manage charity patients in the outpatient department, conduct community organizing activities in partnership with underserved communities, and render primary care services in barangay (village) health stations. While all of these learning opportunities were unfortunately put on hold, SLMCCM was providentially undertaking a phased digital transformation even before the pandemic. The school's timely adoption of a fully-integrated learning management system, a milestone for Philippine medical education, facilitated the agile implementation of online clinical augmentation, including primary care learning activities amidst COVID-19 constraints.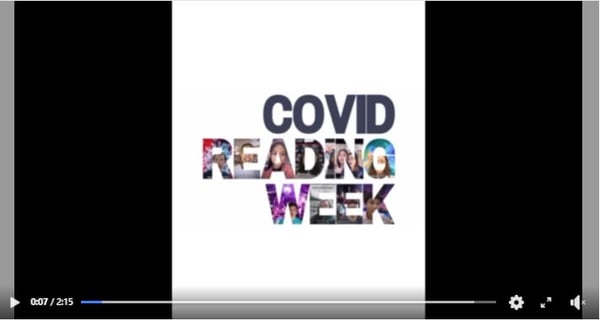 COVID-19 health education video developed by medical students for the Old Balara community
Immediately after the start of the pandemic, all community health activities were migrated online. First-year medical students collaborated with selected barangays remotely to develop and implement health education projects on social media platforms that address pressing health concerns such as COVID-19 awareness and vaccine hesitancy. Similarly, residents of Old Balara, SLMCCM's partner community, were invited by senior medical students to join social media groups where needs assessment surveys and stakeholder meetings were conducted and health-promoting projects were collaboratively developed, including lay forums regarding COVID-19 home care and contact tracing, livelihood training programs such as food preservation and liquid soap making, and a telemedicine hub managed by trained community health partners for non-urgent health concerns.
These social accountability projects not only fostered community participatory action but also facilitated intersectoral linkages with other organizations. Two of SLMCCM's reliable partners are ABC's for Global Health, a California-based non-government organization that provided the devices for the telemedicine hub, and SeeYouDoc, a Filipino telemedicine startup that provides a dedicated training platform for students to practice clinical and communication skills through video-based teleconsultation with standardized patients.
Apart from the community initiatives in Old Balara, an online service-learning elective rotation, entitled "Lingkod Lukan" (Lukan Service) was offered to senior medical students to allow them to do community service beyond traditional clinical practice and public health. It employs a structured experiential learning approach that introduces students to different local health systems, advocacy work with NGOs, medical informatics as a public health intervention, and the emerging field of planetary and global health.
Finally, the incorporation of family medicine into the SLMCCM curriculum was a long time coming. Because face-to-face clinical rotations were still restricted, the online family medicine internship rotation developed in partnership with AMOSUP Seamen's Hospital employed non-conventional learning strategies such as email telemedicine with deployed seafarers and case analysis of dysfunctional family situations depicted in films. These innovations in primary care, community health, and family medicine are just the start of a new journey that SLMCCM will be embarking to redesign the medical curriculum into one that is better aligned with the lessons learned from the COVID-19 pandemic, the realization of the country's universal health care goal, and evolving health care needs of society overall.
The future of primary care in SLMCCM
The broader purpose of education is to contribute to progress in the practice of medicine. Amidst the rapidly changing landscape of health, the information age, and the COVID-19 pandemic, medical curricula cannot afford to be static. Instead, programs must be responsive to changes in the complex interprofessional and multidisciplinary ecosystems of modern health care, ensuring that the needs of the real world are closely mirrored in instruction, research, and service. Aligned with the principles of social accountability, the SLMCCM reaffirms its fundamental institutional obligation to direct its programs towards addressing the priority health needs of the nation and the communities it is mandated to serve.
Indeed, COVID-19 continues to challenge health systems worldwide but it also created opportunities to strengthen primary care in undergraduate medical education. Ironically, conducting these learning activities remotely has brought the SLMCCM academe closer than ever to the communities it serves. In the words of Mamta Murhi, World Bank's Vice President for Human Development, "the current crisis has inflicted devastating health and economic costs, but also has created a once-in-a-generation chance for transformational health system changes." SLMCCM will not put this rare opportunity to waste as it commits to the development of globally competent and - more importantly - locally relevant Filipino primary care physicians of the future. Robust and responsive primary care systems will not only promote the health of individuals and communities; they will also create a foundation to tackle the challenges of the next great pandemic as well as other anticipated health threats and catastrophes of the future.
Acknowledgements: The authors wish to thank Dr. Susan Pelea Nagtalon, Dean and Chief Academic Officer of SLMCCM; Dr. Ma. Lucila Perez, Dr. Carolina Linda Tapia, and Dr. Tracy Velasco-Ganado from the Department of Preventive and Community Medicine; and Dr. Athena De Padua-Tan from the Department of Professionalism, Medical Ethics, and Humanities for their contributions.
**Feature photo provided and used with permission from authors Drs. Cortez, Santos, and Guinto, and the SLMCCM. The feature photo depicts the telemedicine hub established by SLMCCM in Old Balara.
Interested in other articles like this? Subscribe to our monthly newsletter
Interested in contributing to the Primary Care Review? Review our submission guidelines
Jake Bryan S. Cortez, MD, holds several positions at the St. Luke's Medical Center College of Medicine-William H. Quasha Memorial – as Curriculum Innovations Consultant of the Medical Education Unit, Adjunct Faculty of the Department of Preventive and Community Medicine, and Research Fellow of the Planetary and Global Health Program.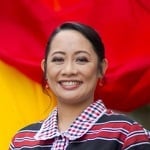 Malaya P. Santos, MD, MPH, is Associate Dean and Head of the Medical Education Unit of the St. Luke's Medical Center College of Medicine-William H. Quasha Memorial. Her current research interests include mobile eLearning, mobile health, and digital innovations in medical education and public health.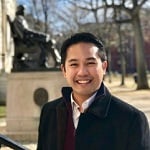 Renzo R. Guinto, MD, DrPH, is Associate Professor of the Practice of Global Public Health and the Inaugural Director of the Planetary and Global Health Program of the St. Luke's Medical Center College of Medicine-William H. Quasha Memorial. Concurrently, he is also the Chief Planetary Health Scientist of the Sunway Centre for Planetary Health in Malaysia.