I entered the Brighton Marine Public Health Center in Massachusetts in December 1981, where hundreds of Indochinese refugees were being medically screened after the fall of Saigon. I'll never forget my first patient—a middle-aged Cambodian woman with major hearing loss. During the exam, she told me that her hearing loss began after being beaten unconscious by the Khmer Rouge soldiers and left for dead on a pile of the bodies of her relatives.
At the time, I knew nothing about the Khmer Rouge regime in Cambodia. I had no training on the impact of extreme violence on mental health. I did not know how to make a psychiatric diagnosis in another culture. And it was generally believed in mainstream medicine that traumatized patients should not tell their trauma stories to their health care providers. So, out of the "courage of ignorance," I continued to see these Indochinese patients for primary care. Listening to patients' trauma stories became the bedrock of our clinical approach to recovery.
After establishing this first refugee clinic in the United States (in 1981), I, along with my clinical colleagues, coined the term "the trauma story," revealing the importance of storytelling on the survivors of mass violence and torture. After a decade spent collecting the oral histories of Cambodian women resettled in America (for the Harvard Radcliffe Institute Schlesinger Library, History of Women in America), the four basic elements of the trauma story became clear:
Basic facts;
Cultural meaning of trauma;
Revelations (i.e., "looking behind the curtain"); and
Listener/storyteller relationship.
Every trauma story has a factual history. All traumatic life experiences, including the instruments of violence, are embedded within the patient's culture. The traumatized patient in their recovery often comes to profound insight, wisdom, and revelations, now referred to as "post-traumatic growth." The quality of empathy and trust established between the listener and storyteller is an essential aspect of healing and recovery.
While listening to the trauma story is key to diagnosis and treatment, this listening still remains a challenge within the medical field. The trauma story is not a "buried treasure" to be dug up. Soliciting brutal facts that stir up intense emotions can be damaging to the patient and upsetting to the clinician… I call this approach the "toxic trauma story." Unfortunately, this toxic trauma story has overwhelmed all of us, as it has emerged as a public collective trauma secondary to living through the COVID-19 pandemic. Clinically, trauma stories can be elicited once trust has been established. They can be heard slowly over time.
I'll never forget a primary care physician who had treated a Vietnamese woman for over five years. She had an excellent therapeutic relationship with the patient. After attending a training at the Harvard Program in Refugee Trauma, she asked this Vietnamese patient if she'd experienced any traumatic life experiences. The patient told her she was a Vietnamese "boat person" and had been sexually violated at sea. Her husband had been murdered. The patient said she'd met a Vietnamese man in America and remarried, then he died of cancer. During the next training, the physician said that until she'd listened to the patient's trauma story, the patient had been a stranger to her.
Many clinicians understand the importance of listening to the trauma story but are afraid to engage it. Here is what they've told me:
There is not enough time

. However, trauma storytelling can begin in very short clinical meetings and can be developed fully over many sessions.



This will open up a lot of disturbing stories in the patients

. However, patients have often told me they don't share their most horrific experiences because they want to spare the clinician from the full impact of their suffering.



The patient will lose control

. However, after caring for more than 10,000 survivors of mass violence and torture in our refugee clinic, this has never happened once.



Patients will not be able to stop telling their story before the end of the appointment

. Again, this rarely happens, and only happens with patients who are in crisis.



I don't know what to do

! Yes, most medical providers are not trained counselors. However, refugee patients often prefer their primary care provider and actively avoid psychiatry due to the fear of stigma.



I don't get paid for this

. However, listening to the trauma story is essential to culturally valid, evidence-based diagnosis and treatment, and it improves the patient's adherence to treatment goals. A history of sexual abuse or traumatic head injury, for example, are risk factors for many medical and psychiatric disorders.
Listening deeply to the trauma story breaks up the rigidity and the colorless focus on only biomedical data. The patient is a wonderful and beautiful tapestry of body, mind, and spirit. Neuroscience has shown that the mental visualization that occurs during storytelling sets the scene in the patient-provider relationship for evidence-based diagnosis and treatment.
Most importantly, listening to the trauma story activates the myriads of mirror neurons in our brains, binding all of us together through our shared ancestral heritage. When we hear the story, our brains fire in a shared reciprocal pattern, establishing empathy between listener and storyteller.
And thus, let's listen.
**Feature photo by Ahmed akacha on Pexels
Interested in other articles like this? Subscribe to our monthly newsletter
Interested in contributing to the Harvard Primary Care Blog? Review our submission guidelines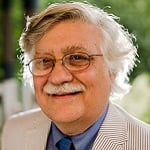 Richard F. Mollica, MD, MAR, is Professor of Psychiatry at Harvard Medical School and Director of the Harvard Program in Refugee Trauma at Massachusetts General Hospital. Since 1981, Dr. Mollica and the Harvard Program in Refugee Trauma have pioneered the medical and mental health care of survivors of mass violence and torture in the United States and abroad. Under his direction, the Harvard Program in Refugee Trauma conducts clinical, training, policy, and research activities for populations affected by mass violence around the world. He is currently active in clinical work, research, and the development of a Global Mental Health curriculum, focusing on trauma and recovery. The Global Mental Health: Trauma and Recovery Certificate Program at Harvard Medical School, now in its 18th year, is the first of its kind in global mental health and post-conflict / disaster care. The program now has 1000 alumni working in over 85 countries. Additionally, Dr. Mollica co-founded the Italian National Trauma Center with his Italian colleagues. The Italian National Trauma Center focuses on recovery in the central Italian earthquake zone (Norcia) and care of COVID-19 survivors (Rome). Dr. Mollica has published over 160 scientific manuscripts. His first book was Healing Invisible Wounds: Paths to Hope and Recovery in a Violent World (2006), and his most recent book is A Manifesto: Healing a Violent World (2018).