Today, I am saving lives slowly. This is less satisfying than the days I am in full personal protective equipment (PPE) for hours in our new urgent care respiratory isolation unit. The unit was converted over the course of a weekend in the early days of the COVID-19 pandemic from what used to be our billing department, now with new linoleum and exam beds where carpet and desks used to be. In the isolation unit, it is easy to feel I am doing something vital, instead of this strange new disconnect of seeing my patients on the 3x5 inch screen of my cellphone, struggling to connect both technologically and emotionally with the pixelated face on the screen.
It took only six days between the first trial of a telemedicine visit to move my entire rural Family Medicine department to near 100% virtual visits to protect both patients and providers from the virus. In the first weeks, I would have rather seen twice as many patients in-person than the numbers on my virtual schedule. The intense tech support (for patients) before the start of the visit was both exhausting and time consuming. Even some of my tech savvy patients had trouble, and the majority of my elderly patients were unable to connect at all. At that time there was no reimbursement for telemedicine visits—an oversight which has since been remedied by the Centers for Medicare and Medicaid Services—but we "saw" patients on the phone nonetheless, because they needed to be cared for… not just for their physical health, but because they were afraid, lonely, and isolated.
It was easy to feel, however, after the breathless pace of the first weeks of the pandemic had slowed that I wasn't doing enough. Working in the respiratory isolation unit helped, giving me that "finally doing something" feeling, but my urgent care shifts became infrequent as patients increasingly adhered to our exhortations to stay home. I felt removed from the frontlines in my socially distanced office, calling across the hallway to my medical assistant to launch each subsequent telemedicine visit, masking up every time I stepped out my door.
As the weeks go by, my staff, patients, and I have become more facile with telemedicine. Our hallways are empty, but the patients are still here. I have virtually cared for my immunosuppressed patient with rheumatoid arthritis who lives in the mountains two hours away without increasing her risk of COVID. I "examined" my 2-year-old patient with rash and fever with the help of her parents' hands. I've done contraceptive counseling with a teen, spent half an hour on the phone with a completely isolated elder who needed to talk, been given a tour of the mulberry trees that cause an asthmatic patient's exacerbations every spring, and had a window—literally—into the lives of the patients who've previously only seen me within the walls of my office. I've heard the frustrations of a grandmother, now responsible for schooling her four grandchildren while their single mother works in an essential healthcare position, and chuckled as she took me with her to the bathroom, the only place she could have a private doctor's visit. I counseled a suicidal teen on his couch at home and arranged for him to follow-up 48 hours later with a tele-psychiatrist who lives 3.5 hours away; an in-person referral, requiring the same amount of travel, could have taken weeks. And I've evaluated patients with COVID-like symptoms, both those who needed reassurance at home and those who needed to be transferred to the respiratory isolation unit.
This telemedicine is not ideal and is far removed from the in-clinic rapport I usually share with my patients. Yet I am grateful for the technology that connects us and allows me to continue to care for my patients from a distance. Telemedicine visits lack the satisfaction of the hands-on visits in the respiratory isolation unit—that need to be "doing something" to combat this crisis—but I know that with these clunky, imperfect visits, I am saving lives… slowly.
**Feature photo by Andrey Bond on Unsplash


Interested in contributing to the Harvard Primary Care Blog? Review our submission guidelines
Interested in other articles like this? Subscribe to the Center's newsletter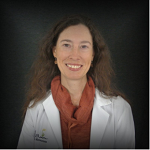 Naomi Clancy, MD, is the Medical Director of Family Medicine at Gila Health Resources in the rural community of Morenci, Arizona. She is a Clinical Assistant Professor in the Department of Family, Community, and Preventive Medicine at the University of Arizona College of Medicine-Phoenix and is the Chair of the American Academy of Family Physicians Rural Health Member Interest Group. Dr. Clancy, her husband, and their three children enjoy gardening, hiking, camping, and raising too many chickens.