Matamoros, Mexico: The living conditions of displaced migrants
Poverty, violence, natural disasters, and political instability are all forces that have led to mass migration and displaced populations globally. In the Americas, migrants crossing from Honduras into Mexico face a number of personal safety and health concerns, including a high risk of sex trafficking, sexually transmitted infections such as HIV, drug trafficking, gang violence and crime. Many of these experiences are reported by migrants arriving in Matamoros, Mexico, a border city that serves as a receiving site for asylum seekers who are sent back from the U.S. to await immigration hearings under the Trump administration's Migrant Protection Protocol (MPP). With high volumes of migrants arriving to Matamoros by foot or caravan from Northern triangle countries, the Caribbean, and other parts of Mexico, the vast majority remain in desperate need of medical care and basic social services. After long and difficult journeys, migrants with chronic illnesses are left at high risk of acute exacerbations.
From Massachusetts General Hospital to Matamoros: On-the-ground humanitarian aid and interventions
Global Disaster Response and Humanitarian Action (GDRHA) at Massachusetts General Hospital (MGH) has developed a partnership with Global Response Management (GRM), an international medical NGO that aims to bring pre-hospital care to those living in underserved areas or displaced by conflict. GRM has been operating in Matamoros since fall 2019 and has continued to provide medical care to asylum seekers in its new, expanded clinic located in the "international zone" just across the border in Mexico and next to where the camp was located. It is staffed with local clinicians and translators, as well as outside volunteers who are authorized to practice under the Instituto Nacional de Migración (INM). It is also staffed by nurses, nurse practitioners, and physicians deployed from MGH since spring 2021. The GRM clinic remains the sole provider of consistent medical care for non-Mexican migrants in Matamoros. Medical care is only available to Mexicans at the public hospital, but they are required to pay a fee for service for all medications and tests. Therefore, to fill the gap, current programs of GRM include the medical clinic, mobile clinic, and mental health program. That is to say, the medical clinic truly centers on a grassroots model, as it is dependent on volunteer healthcare providers and stuff.
My time in Matamoros: The May 2021 deployment
In May 2021, my colleagues from MGH GDRHA and I volunteered to work in Matamoros for three weeks at the GRM clinic, during which the daily average patient count rose from 35 to about 100 migrants. Of the many patients and families I worked with during my time there, I was asked to see a family of ten— a father, mother, uncle, adult son, adult daughter with her three young children, another teenage daughter, and teenage son. They wanted to be seen together in the clinic and came bearing sorrow and need. I thought back to common medical practice in the U.S. in which I would usually see each family member at a time privately in the exam room, but that did not feel right in this context. The family truly presented as a single unit, one that has suffered and survived together, and their preference to be seen all at the same time in that crowded room was telling of their strength and resilience. As they clustered around my desk in the battered exam room, touching each other for reassurance and support, with the electricity flickering on and off and the calls of the grackle marsh birds serenading us, I started to work through the medical issues of each person.
They fled cartel violence in Chiapas that had consumed and destroyed the lives of many of their relatives. Verbal communication was a challenge as they spoke Tzotzil, the Maya language of the indigenous Tzotzil Maya people in the Mexican state of Chiapas. My Spanish interpreter struggled to understand and translate. But they communicated clearly with their eyes and their gestures. They warmly and generously shared through hand gestures, smiles, tears, and touch. I felt drawn into their stories and moved by their obvious pain.
I first dutifully recorded their answers to the standard medical questions: age, medications, allergies, medical problems, surgeries. The father, age 42, with an aged sun-chipped face and leathered farmer-arms, had abdominal pain, numbness and burning in his feet, a heart murmur, and hypertension. The mother cried about the pain in her mouth, most of her teeth were missing and the remainder in advanced decay made the task of chewing intolerable. The daughter, aged 21 years with three children of her own (the first born when she was age 14 years), had pain in every part of her body. The son, 24 years old, had mouth sores, insomnia, and chest pain. An uncle, the 16-year-old son, and the 14-year-old daughter had nightmares, back pain, and shortness of breath.
I then asked each of them if I can see where their pain was and if I could perform a physical examination. Each readily agreed with verbal consent. The old, donated exam table was behind a wobbly sheet partition in the small space that the family, the interpreter, and I occupied. They each stoically sat, feet dangling and showed me their scars and where their pain resided.
They each showed signs of malnutrition and vitamin deficiencies. Their body pain, however, appeared to be a reservoir of terror and trauma locked into every muscle and sinew, a physical record of their history.
After the exams, they shared their journey of fleeing their home and farm after witnessing and experiencing terrible violence. They hoped for safety and healing in the United States where a cousin lived and would sponsor them. Their four months in Matamoros had been spent sheltering in a church with sixty other refugees. I asked each of them if they felt safe now. They each said "No." I asked each of them if they had been hurt. They described being beaten by members of the cartel. When I asked the fourteen-year-old daughter if she had been attacked, there was a long silence, she looked at her mother and then said "No."
Suddenly in the midst of these evaluations, the 16-year-old son fainted. We quickly laid him down on the exam table. The family mobilized around him, wailing, and keening. The mother laid her calloused hands on his abdomen rubbing him back to consciousness. Sobbing, she kept tapping on his chest as if demanding that his spirit come back to her after he fainted from hunger. I had failed to ask the family when they had last eaten, and in that moment I learned about the types of questions that I, as a healthcare provider and healer, should be mindful of and ask to my patients in Matamoros, MGH, and beyond. Asking about food access and insecurity is just as important as taking any vitals or making clinical observations— a truth that was truly apparent in my time at GRM.
I saw this family again one week later when they came in for their final COVID testing. The medical documentation the GRM clinic had given them helped them all receive approval to cross into the United States. They gathered around me smiling, laughing, and giving me hugs, after which we then all lined up for a group selfie.
My colleagues and I were humbled by how torrents of loss had carved out this family portrait, and how they so quickly assumed their beloved son/brother had died. In their world, the sudden and random snatching away of those they treasured was solidly and cruelly within their realm of possibility. We were also humbled by the enormity of their needs – ranging from need of shelter, safety, food, non-food items, and medical care. We felt privileged to bear witness to their stories and their suffering. The trauma that they have all endured may be the source of future illness— both in terms of mental health and cardiovascular disease. Additionally, they will go on to face the challenges of access to healthcare in the United States as do other immigrants, minorities, and people with low incomes. This family also showed us their tremendous resilience and courage to walk out of an untenable and life-threatening situation in Chiapas and to travel into the unknowable future. That action takes immense faith, vision, and courage, which serves as a testament to the hopes and conditions of the hundreds of thousands of migrants that cross through Matamoros. We are left with a set of questions that we, and healthcare providers and patient advocates internationally, will continue to explore: How can migrant patients best be served in temporary, high-risk environments, especially as they are in the process of traveling from one country to the next? How can trauma be addressed and treated in settings in which traumatic events are chronic and continuous? How can U.S. providers and policymakers create welcoming and supportive systems for newly arrived migrants to receive the care they need when settled in the U.S.?
**Feature photo obtained with standard license on Shutterstock.
Interested in other articles like this? Subscribe to our monthly newsletter
Interested in contributing to the Primary Care Review? Review our submission guidelines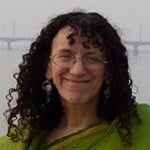 Annekathryn Goodman, MD, MPH, has a fulltime practice in Gynecologic Oncology at Massachusetts General Hospital (MGH) and consults in Bangladesh on cervical cancer prevention and the development of medical infrastructure to care for women with gynecologic cancers since 2008. Dr. Goodman's interests in how structural and gender-based violence against girls and women is linked to outcomes in reproductive health, maternal mortality, and women's cancers also led to a longstanding commitment to caring for women during humanitarian crises and natural disasters. Dr. Goodman is a member of the MGH Global Disaster Response and Humanitarian Action team and the national Trauma and Critical Care Team, a branch of the US department of Health and Human Services, serving as a deployed provider to various international and national disasters since 2003.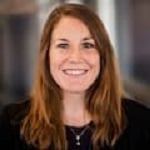 Kristen Giambusso, MPH, is Deputy Director of Global Disaster Response and Humanitarian Action at Massachusetts General Hospital (MGH) Global Health. She began her career at Brigham and Women's Hospital and went on to obtain her Master of Public Health degree from Boston University School of Public Health focusing on International Health. Prior to joining MGH Global Health, Kristen worked overseas in Zimbabwe and Peru and spent several years working in research within the University of California system in both Oakland and San Francisco. Kristen received a Health Emergencies in Large Populations (HELP) certificate from Johns Hopkins Bloomberg School of Public Health and has several years of volunteer experience with International Rescue Committee and the American Red Cross.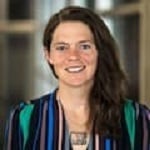 Lindsey Martin, MSN, is the Director of Global Disaster Response and Humanitarian Action at Massachusetts General Hospital (MGH). She is trained as a critical care nurse practitioner with a focus on surgical critical care and trauma. Her deployments have included the 2015 Nepal Earthquake, 2016 Hurricane Matthew in Haiti, 2017 Hurricane Harvey in Houston and Maria in Puerto Rico. She has assumed the role of team leader on multiple deployments, most recently leading a 26-member medical EMAC to Ponce, Puerto Rico.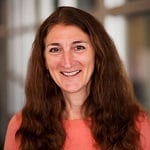 Mary Sebert, MPH, is the Director of Global Nursing for the Massachusetts General Hospital (MGH) Center for Global Health. Mary oversees the international and domestic nursing program to improve clinical care through education and training. In this role, she facilitates, directs, and coordinates partnerships with various academic and health care institutions to support and enrich nursing programs. Mary's affinity for global work lies in her certainty that quality education and continued professional development is the way to strengthen and empower nurses globally, elevating their level of professionalism and respect because, worldwide, nurses make up over 50% of the healthcare workforce. Since the pandemic began, Mary joined forces with the MGH Global Disaster Response and Humanitarian Action team, working domestically and globally, and participating in clinic work on the U.S./Mexican border.
Lynn Black, MD, MPH, has a career broadly engaged in global and public health, clinical medicine, disaster and humanitarian assistance, along with hospital administration. While Dr. Black's clinical experience has been in both Emergency Medicine and Internal Medicine, her work is highlighted by leadership and clinical roles in clinician and patient resiliency, disaster relief, access to care, maternal-child health, and gender-based violence in regions around the world, including Africa, Haiti, Central America, Micronesia and the United States. Dr. Black has served as the Chief Medical Officer for the Trauma and Critical Care Team for the U.S. Department of Health and Human Services.