California
of the pioneers, peopled by progressives
of campsites with bear lockers
of pines and berries
of easy cilantro in markets
of walnut milk
of ocean vistas and Apple
of fires in the woods.
Our tribal health community
"We want you to trust us with your primary health care," I tell the 60-year-old patient whose body mass index (BMI) is just past obese. He is a native man who studied the classics in college and has been working on a book for 25 years. He lives with two sons who are alcoholics and is grieving the sudden loss of a younger son to an unknown illness. Refuge in alcohol and drugs is common. The stress is immense, he admits. He cannot quit smoking. He receives a referral to behavioral health for stress. Health literacy is our job, but we have failed him.
I see Margie weekly. She is 64 and lives alone in the tribe's elder living facility. She had been convinced to start dialysis during a hospitalization recently after refusing it for weeks. A palliative care facility in coastal California provides remote service to her, and we connect her with them on Zoom. They very gently manage her chronic pain and anxiety. She is wheelchair-bound, as her left leg was amputated after a bike accident involving alcohol or drug intoxication. She has no home health, and she painstakingly wheels herself to the stores. She wishes out loud that she were still using methamphetamines. She took better care of herself with the drugs, she remarks.
Margie has been crying a lot since she started going to dialysis because she is terrified of dying. We are adjusting her anxiety medications and providing counseling by telephone through tribe members. Although they are not clinical psychologists, the tribe members are trained in social work. Most importantly, they are trusted, and trust must underpin medical care here more than qualification.
Anna is in her forties and approaching dialysis-level kidney failure with uncontrolled blood pressure. She uses methamphetamines and marijuana. "I am not depressed," Anna says as she weeps. She tried inpatient drug rehabilitation some years ago but felt out of place there among the white patients. "The counselors are tribe members," I tell her. I touch on the concept of no health without mental health and of mental illness not being the patient's fault in any way. I console her, vainly prodding her towards acquiescence. She agrees to return in two weeks to see me, cheerfully holding the medication-assisted treatment (MAT) program handout and joking on her way out. She will even get vaccinated against COVID-19.
I am talking a lot about obesity and weight loss. Mr. Y, an obese patient in his thirties, works and lives with his partner and four children. "Fruit and veggies are hard to afford," he tells me. Meat, like fast food, is cheaper. Obesity is a disease of depredation and colonization.
Venny is the white nurse practitioner who has been here longer than many employees. He is cagey about starting medications and hesitates to take a history. The basis of any diagnosis in medicine is good history-taking. Venny has become so used to resistance that he has stopped making recommendations. I shadowed him during my orientation the first day, and he seemed to talk of everything but health care with patients. He would touch upon the initial medical concern and present the recommendation expected to receive the least opposition.
The leader of the tribal Behavioral Health Services program is a white man from southern California. I requested a meeting with him some days after arriving to learn about the mental health services we provide. He narrated historical atrocities against the Native Americans: he told me that as recently as a century and a half ago, there was a cash price for turning in the scalp of a Native American on the very land on which we stood. The parallel was not lost upon me. I am a Sikh. About three centuries ago, the rulers of the Punjab province placed a cash and land bounty on the head of slain Sikhs.
Summer in the border town
In this border town of 3,000 where I live in a cottage by the creek, summer is splendid. A border town refers to a town adjacent to a reservation. One road runs through the town. One sees mountains with pines, trees that have held promises of respite from the plains' summer heat for Punjabis like my family. In the summers, we could afford to travel up to Kashmir or the higher reaches of another Himalayan state. I have no trouble finding cilantro in the supermarket here. Like in my native Punjab's vegetable markets, it is in large bunches crowding space amidst mundane vegetables and conjuring dreams of spicy yogurt and chutney.
One Thursday after work, I joined our tribal health center's float party for the outgoing manager of Community Health Resources (CHR), Stella. Our flotilla of eight sits in and on tubes of varying morphologies and drifts down the river. Perri inflated the tubes on the spot for all. Perri, a tribe member, and her colleague, Donna, are the only consistent CHR workers. We used our hands to row to stay on course past river bends. Someone pointed to a pink opaque haze above the mountains in the north. The lava fire is burning on the other side of a dormant volcano mountain by a town of the same name which is built on mystic stone lore that sprang from this mountain's native culture roots.
Vanessa, Perri's teenage daughter, had an iPhone that had sunk into the water when she last floated here. The phone was working now, so she was the picture-taker today. We chatted about how her maternal grandmother bought her the phone and pays for the plan, as her dad would not.
Perri weighs about 400 pounds. She glides on an air mattress on her tummy in this float party on the river. Her vessel has drifted into the bank's brambles, and I help tug her free. Afloat again, we chat. She tells me natives are big as their systems cannot digest the beef. Cows were introduced to them in reservations. The buffalo they consumed for meat down the centuries were leaner as they were wild and roamed as they pleased.
A broken system and the restoration of tribal trust
Primary care is suffering nationwide, more in native reservations. Young physicians in the United States prefer specializing because it pays much better. Primary care providers serve in this remote area hesitantly, all for short periods averaging three months. I was asked to commit for three months if I could. There was no cultural orientation to my new job in this tribal health center except a culture card put out by Indian Health Services years ago, a card that I myself had requested from Human Resources.
The concept of a primary care practice—not provider—can be achieved with the right orientation manual and training. Mistrust muddies waters here. So, there must be a lecture by a tribal elder for new providers. The culture card has general tips covering all American Indian/Alaskan Native (AI/AN) reservations. A version of that tailored to each respective tribe must be in the sensitization training.
There are many questions that confront medicine, and much has been written about the hyper-corporate dystopia that has made health care in the United States lose its focus. I left hospital medicine like many other American physicians. I grew tired of corporate fascism getting in the way of good patient care, of top academic centers focused on beautifying hospitals, and new billion-dollar pavilions with "state-of-the-art technology" to enhance profits. Now, I am seeing firsthand in America how the scars of colonization have wrecked the basic ingredient of providing good health care: trust.
Writing down this essay has helped me think clearer, chopping off some bramble to float down a smoother river. The fire's haze will be around for a while. Will it eventually clear? Or perhaps, the sunken iPhone is a better metaphor?
November is Native American Heritage Month—a time to acknowledge the rich cultural history and contributions of American Indian and Alaska Native individuals and communities.
**Feature photo obtained with standard license on Shutterstock.
Interested in other articles like this? Subscribe to our monthly newsletter
Interested in contributing to the Primary Care Review? Review our submission guidelines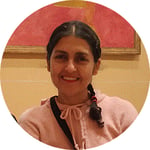 Navneet Bhullar, MD, MSc, is an internist and global health physician who lives in the United States and India. Prior to her work with Arc Health, she was a field physician with Médecins Sans Frontières (Doctors Without Borders) where she served amidst the Ebola epidemic in Sierra Leone, at a Hmong refugee camp in Thailand, part of a treatment team for drug-resistant tuberculosis in Uzbekistan, and as medical coordinator for mass drug administration to eradicate lymphatic filariasis in Indonesia. She previously served on the Board of Directors for Médecins Sans Frontières and also founded the non-governmental organization, Altering Perceptions of Autism and Assisting in Rehabilitation (APAAR), in India in 2014.