Years ago, a friend and I were coming home from university very late on a cool, breezy evening. The public transport was crowded, so we decided to walk home. On our way, as we crossed a dark, deserted alley, a group of men started following us, using abusive language, talking about our body parts loudly. We quickened our paces, they did the same. As we entered the street where my friend lived, we were in a state of panic. As these men crossed into the same street, another group of young men detached themselves from the street corner and came and stood between the abusive men and us. We knew some of them from the neighborhood. One of them looked at the other group of men and asked, very politely, "You seem to have lost your way, need some help?" As the other group struggled to answer, they repeated the question, still very calmly but with a lot of determination. This time, the other men mumbled something, and then slowly they retreated. We had just witnessed a classic act of bystander intervention.
The Norm
In India 1 in 3 women experience intimate partner violence, yet only 1 in 10 of these women formally reports the offence. We live in a world that justifies and normalizes violence against women and girls. The feeling of being under threat of emotional, verbal, physical, or sexual violence is an everyday reality for most Indian women and girls and a major deterrent to their access to public spaces and freedom of movement. This was confirmed by a survey in which close to 1 in 4 adolescent girls feared that they could be abducted, physically assaulted or even raped while venturing into public spaces. A culture of silence is perpetuated by the stigma attached to being a victim of sexual abuse. The tacit shaming of women who feel empowered to speak up or report such violations fuels fear that she will not be believed or will be viewed as having somehow encouraged the assault. We at Breakthrough, a not-for-profit organization, have been working across India over the last two decades to create a cultural shift, transforming norms to make discrimination and violence against girls and women unacceptable.
In our study on Decoding Bystander Intervention, participants acknowledged the critical role that structural and social conditioning plays in influencing female behavior and choices. Participants pointed out how girls were taught from childhood to be submissive and not challenge their surroundings, at least not overtly. Acknowledging that women do negotiate these hurdles in multiple subtle and covert ways, there is a need to build a culture where individuals call out abusive behavior and intervene to prevent acts of violence against women.
If enough people modify their individual actions and beliefs and start challenging the social norms and attitudes that perpetuate gender inequality and violence, then we can eventually radically transform an entire complex of interlocking structures that has led to such norms in the first place (i.e. the system itself). When violence against women is so entrenched in the culture, then, along with legal recourses or policing, we need to create a counter culture that encourages intervening when faced with abusive attitudes and behaviors directed towards women - these interventions often come in the early stages of these incidents, thereby preventing the chance of escalating along the continuum of violence.
Bystander Action - What do we know?
Breakthrough strongly believes that addressing violence against women must be a collective responsibility and the onus cannot be on the survivor alone. Our 360 degree Bell Bajao (Ring the Bell) campaign looked at the role of men and boys as bystanders and allies in stopping domestic violence. This initiative was widely successful and was even adopted by the UN as a flagship campaign. Men (and women) across the world took simple actions to intervene when they heard or witnessed violence. The efforts resulted in a 49% increase in the number of people aware of the Protection of Women from Domestic Violence Act in India, and a 15% increase in access to services for survivors.
Research suggests that bystanders can help create new community norms for intervention to prevent sexual assault, increase others' sense of competence and responsibility for intervening, and provide role models of helping behavior. The Green Dot - an active bystander intervention to reduce sexual violence on college campuses in the United States of America, reports that trained students engage in significantly more bystander behaviors when compared with non-trained students.
Bystander actions have reduced victim-blaming attitudes as well. In some instances, it has resulted in a reduction of violent behaviors by increasing the willingness to challenge norms that support violence. Breakthrough's research found that bystanders who intervened cited a number of motivations for their actions: the urge to do the right thing, a commitment to gender issues, and overcoming childhood traumas by advocating for others who are vulnerable, to name a few.
Breakthrough's Experience
Breakthrough has worked on unpacking the idea of bystander intervention through campaigns like #IgnoreNoMore and #DakhalDo (Intervene!) that involve young people in building awareness and training in bystander intervention. Building a groundswell of young people who have progressive gender views and who act to bring change in their own lives and in their communities can eventually lead to a shift in norms so that violence is no longer perpetuated against women.
We have recently partnered with a corporate entity to create a Fellowship program to train 168,000 youth as upstanders (people who speak/act in support of an individual who is being attacked or bullied). These fellows will be trained in the 5D's - Direct, Distract, Delegate, Document, and Delay - to teach response techniques in the event of witnessing sexual harassment in public place.
Challenges and Responses
Bystander intervention becomes more complicated when perpetrators are armed. We seek to build a system that supports and teaches people how to be influential – and safe – bystanders. One of the ways we at Breakthrough have been pushing for this is an extension of the local Good Samaritan law of the Delhi government to include bystander intervention in such cases. The Delhi government has already implemented an initiative called Farishte Dilli Ke (Angels of Delhi) to help survivors of attacks, and we have petitioned the government to include bystander intervention in this initiative as well.
Bystander action is an important step towards building an environment that prevents violence in both private and public spaces. Additionally, we seek to improve public information about reporting protocols, to build accessible reporting systems (including public spots), to strengthen the response systems like helplines, and to support shelter homes so they can respond to survivors on time. Our next steps are to ensure the safety of the survivor and the bystander. For too long, the culture of violence has blamed the victim. We need to shift towards a culture of collective responsibility; in this way we will make our communities safer and effectively illustrate that violence is never acceptable.
**Feature photo by real_jansen on Unsplash
Interested in other articles like this? Subscribe to our monthly newsletter
Interested in contributing to the Harvard Primary Care Blog? Review our submission guidelines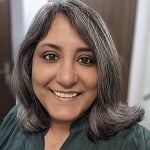 Sohini Bhattacharya, MA, is the CEO of Breakthrough. She brings to her role 30 years of experience in the sector, including ten years of deep immersion in the social entrepreneurship ecosystem, knowledge of Breakthrough's issue areas and fundraising landscape, and sincere dedication to the organisation, its impact, and growth potential.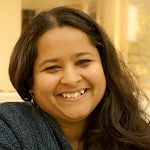 Urvashi Gandhi, M.Sc, is Director Advocacy at Breakthrough. She has been working in the development sector for over two decades and has knowledge, skills and experience of addressing issues around Child Rights, Refugee Rights and Women's Rights.