A Black trans dad, Kayden Coleman shares his clinical experience during his two pregnancies. He recounts horrible encounters with gestational care providers, such as being offered an abortion a "ridiculous" number of times, misgendered by physicians, virtually forgotten during his postpartum period, and even turned away from care. Kayden explains:
There was a lot of trauma, [and] most of that came from inside the birthing world, with medical professionals. There was a lot of questioning about my identity, a lot of misgendering. Being told I shouldn't be in spaces I was seeking care from because they were considered "women's spaces."
Kayden is a Black birthing person, which refers to a person who identifies "racially as Black and [has] the physiologic capacity for pregnancy and childbirth." Black birthing persons include, but are not limited to, Black transgender men, Black gender-diverse persons, Black non-binary individuals, and Black cisgender women.
Increased risk-for-risk
Kayden's story is not unusual. Like many other Black transmasculine and gender diverse gestational persons, Kayden expressed concerns around anti-Blackness and transphobic violence in clinical spaces. When looking at the stark differences in care experiences, it's hard to miss a key factor in quality of care: cultural responsibility of the medical professionals.
For Black birthing persons, the racism they experience in health care settings plays an important role, even after adjusting for other social determinants of health. Centuries of racist structural and social design, the reinforcement of those designs, implicit bias, and discriminatory behaviors color interactions and feed disparities in the American health care system.
Black gestational persons experience significantly higher rates of pregnancy-related morbidity and die from pregnancy-related complications at three to four times the rate compared to their white counterparts. This disparity also applies to the prevalence of sexually transmitted infections, including HIV, and discrepant access to comprehensive reproductive health services, including abortion.
There is a dearth of data for Black transmasculine and gender diverse birthing persons, which ultimately increases their risk-for-risk. Research on transmasculine and gender diverse birthing persons is largely based on responses from white participants. The erasure of Black transmasculine and gender diverse persons from conversations further marginalizes this community, mystifies their everyday gynecological and obstetrical experiences, and creates room for violent clinical encounters.
When considering the health outcomes of Black birthing persons, it's essential to understand the intersectionality of gender and race. Black trans and gender diverse persons face many of the same socio-structural determinants of health as their cisgender counterparts. Additionally, they face distinctive, gender-related "biological, behavioral, social, and structural factors" that compound the risk for adverse outcomes called "gender-situated vulnerabilities." This phenomenon, explained by the Multiple Minority Stress model, highlights the multiplicative impact of racism and transphobic violence experienced by Black transmasculine and gender diverse birthing persons. These vulnerabilities are linked to racism and transphobic violence simultaneously—not being solely a Black person or a trans birthing person.
Implicit bias, discrimination, and inadequate provider education
There is a need for more research on the clinical experiences and health outcomes of Black transmasculine and gender diverse birthing persons. That said, there is a growing body of data on the gynecological and obstetric outcomes for white transmasculine and gender diverse, and cisgender Black, birthing persons. The findings of this research overwhelmingly point to interpersonal factors, such as implicit bias and discrimination, as indicators of patient outcomes.
Limited provider knowledge of transmasculine and gender diverse individuals is associated with transphobic and lower quality care interactions. Research demonstrates that 80% of gynecologists receive no residency training on transgender care, and many nursing curricula are comprised of minimal LGBTQ content. Transmasculine and gender diverse birthing persons endure uniquely inhumane experiences, such as regularly needing to teach clinical providers how to take care of their bodies and intrusive, unprofessional questioning regarding their gender identities.
The minimal research that does include Black transmasculine and gender diverse birthing persons highlights disrespectful encounters similar to the experiences of Black cisgender women in reproductive health settings. Additionally, research details markedly high instances of assault and/or denial of care for Black birthing persons who do not identify as cis women. Many transmasculine and gender diverse persons resort to "adaptive behaviors," such as dissociating or altogether avoiding care, which can also be heightened in survivors of sexual assault or abuse.
Addressing our racist, cis-heterosexist past
The Reproductive and Sexual Health Equity framework offers a promising model that addresses gynecological and obstetric care needs, grounded in a desire to achieve the highest level of health for all people. Introduced last year, the model redistributes power and resources to marginalized communities and simultaneously acknowledges the historical and present traumas inflicted upon health care seekers due to racist, cis-heterosexist design.
This framework assesses and addresses obstetric racism and transphobic violence while also looking at other intersecting axes of oppression. All Black birthing persons deserve high quality, culturally-responsive health care rooted in gender, racial, and reproductive justice. As researchers, specialists, and advocates in sexual and reproductive health and pregnancy-related fields, it is our duty to fight for that.
This piece is being published during Black Maternal Health Week. You can learn more about this week here!
**Feature photo by Anete Lusina from Pexels
Interested in other articles like this? Subscribe to our monthly newsletter
Interested in contributing to the Primary Care Review? Review our submission guidelines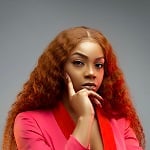 Zahada (Kiersten) Gillette-Pierce (she/they) is a birth, gender, and reproductive justice fanatic, a doula, and a future physician. Her research focuses on racial/ethnic and gender disparities in domestic and international pregnancy-related outcomes. They are a current MSPH candidate at the Johns Hopkins Bloomberg School of Public Health.