As Arab American women studying public health at National Arab American Medical Association Next Generation (NAAMA NextGen), we're passionate about the sexual health of our fellow Arab American women. Though the Arab region extends throughout a vast geographic area in the Middle East and North Africa (MENA), resulting in diverse societal norms and cultural values, sexual and reproductive health remains taboo in many parts of the region.
As religion plays an integral role in Arab societies and family structures, premarital sexual activity is forbidden and unacceptable. This often results in lack of sexual health education, as well as the belief that sexual and reproductive health care services are unnecessary before marriage. And even in some marital relationships, Arab women may find themselves unable to explicitly express sexual desire to their husbands, resulting in poor sexual health communication and a widely unaddressed sexual pleasure gap.
Premarital sexual activity is viewed not merely as a personal choice but one that may also bring shame to the family. Arab women who are sexually active before marriage often hide it to avoid judgment, and this secrecy can be detrimental to women's health and wellbeing. For instance, some Arab women may avoid cervical cancer screening due to stigma associated with perceived premarital sex. Arab parents may also be hesitant to get their children vaccinated against human papillomavirus (HPV), as many parents are afraid that getting their children vaccinated will encourage premarital sexual activity.
In our recent study of Arab American women in southeast Michigan, we found that Arab American women had lower rates of high-risk HPV infections when compared to non-Arab American women (9% and 20%, respectively). However, 17% of Arab American women had never had a pap smear, compared to 6.8% of non-Arab American women. This underscores the fact that Arab American women are receiving less cervical cancer screening and may be less educated on sexual health.
As is widely known within the public health world, lack of proper sex education does not prevent sexual activity but, rather, makes those sexual practices more dangerous. Arab American women engaging in premarital sex without the appropriate education and support may be at higher risk for sexually transmitted infections, unwanted pregnancies, unsafe abortions, stress, and trauma.
As the number of Arab Americans continues to exponentially grow, with currently more than three million Arab Americans today, it's essential that women have a safe support system to rely on in order to openly address sexual health topics.
The overlap of Arab religious beliefs with the (often) more open Western ideas of sexuality can be extremely challenging for Arab Americans. This struggle is an example of a bicultural identity conflict—that is, the process of relearning norms and integrating new ideologies while still holding onto old ones. Within the Arab diaspora, Arab Americans often face the struggle of adopting a dual identity through this bicultural lens, impacting everything from family construction to health care decision-making.
And yet, sexual activity is a very personal choice. The establishment of sexuality education platforms within the Arab American community may improve health, just by making it more acceptable to talk about… that's why at NAAMA NextGen, we practice and encourage sexual health storytelling, as we seek to collaboratively combat stigma and take forward steps towards a healthier community.
**Feature photo by Dennis Magati from Pexels
Interested in other articles like this? Subscribe to our monthly newsletter
Interested in contributing to the Primary Care Review? Review our submission guidelines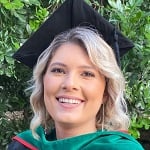 Mira Kheil, MD, completed her medical education at the American University of Beirut and currently serves as a gynecology-pathology researcher at Wayne State University in Michigan. She previously served as an organizing member of the Standing Committee on Sexual & Reproductive Health (SCORA) in Beirut, under the umbrella of the International Federation of Medical Students' Associations. In addition to her clinical research, Dr. Kheil is also engaged in Arab American public health research at National Arab American Medical Association Next Generation (NAAMA NextGen).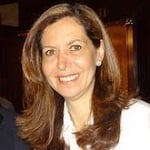 Rouba Ali-Fehmi, MD, is Professor and Vice Chair of the Pathology Department at Wayne State University in Michigan. Dr. Ali-Fehmi is the immediate Past President of the National Arab American Medical Association (NAAMA) and the founder and current chair of NAAMA NextGen. She has pioneered many research studies investigating medical and health-related topics in the Arab American population, including obesity, COVID-19 vaccine attitudes, and HPV rates in Arab American women.