While assisting patients in the Emergency Department (ED) one morning, I met a patient I'll refer to as Mary. When I walked in, she was hunched over the edge of the bed, gripping her abdomen in distress. As I approached her, asking how I could make her more comfortable, she sat up slightly. She sounded ashamed as she opened up to me about not having access to menstrual products and unexpectedly starting her period while waiting in the ED.
Recognizing her bravery in voicing this situation, I attempted to ease her embarrassment by sharing how I've been in a similar situation before and assured her I would help. She smiled softly, and I watched the fear in her body begin to dissipate. Having no luck searching for menstrual products throughout the hospital, I eventually resorted to asking a receptionist. I will never forget the relief in Mary's eyes when I returned and discreetly slid her pads from under the blue sleeves of my volunteer uniform.
As a future physician, I hope to remove this element of shame to have honest and vulnerable conversations with my patients about their health. This open dialogue is necessary for aiding accurate medical diagnoses and patient-centered medical care.
The prevalence of period poverty
After speaking with more people who menstruate in my community and hearing similar stories, it became all too apparent that Mary's experience was not an isolated incident but rather a highly prevalent issue. Period poverty, as defined by the American Medical Association, is the lack of access to menstrual products and education. Access to menstrual hygiene products is a matter of human dignity.
In fact, it is reported that 86% of menstruators have started their period unexpectedly in public without the supplies they need. This knowledge led me to start a student organization called Period Ohio State University to fight period poverty and stigma. Though my team and I donated tens of thousands of menstrual products to underserved communities and held menstrual health educational workshops, we knew that we needed to create long-term structural policy change to address this issue.
Our collective advocacy efforts led to the repeal of the Ohio Pink Tax. Further, I nationally elevated this issue through spearheading campaigns. One of the most notable campaigns I worked on was National Period Day, now known as Period Action Day. On the first National Period Day, October 19, 2019, more than 60 rallies were organized by young people across all 50 states and four countries to draw attention to the crisis of period poverty.
The pandemic exacerbated the issue of period poverty, disproportionately impacting marginalized communities. Thus, I believe we will not truly achieve menstrual justice until health care professionals and organizations join forces with activists, organizers, companies, and policymakers to address this issue.
Advocacy recommendations by Aunt Flow
Mission-driven organizations, such as Aunt Flow, are working to destigmatize periods and fight period poverty. Alongside ensuring that businesses and schools offer free period products for employees and students, their donation program supports activist-led pilot program initiatives and various grassroots nonprofit organizations.
You might be asking yourself: How can I fight period poverty and stigma? Aunt Flow believes in a multifaceted approach to achieving menstrual justice, including service, education, research, advocacy, and investment.
Through service work, you can organize menstrual product drives and fundraisers in your community to collect and donate pads and tampons to local shelters and food pantries. You may also consider leading educational workshops in your community about menstruation, sustainable menstrual products, and destigmatizing menstruation. Demand that knowledge about menstruation and menstrual disorders be included in your school's educational curriculum. In fact, 77% of students believe there needs to be more in-depth education about menstrual health.
Research is another avenue for social change—we must conduct and support more peer-reviewed research assessing the prevalence and health implications of period poverty. This data is instrumental in supporting more grassroots advocacy efforts. A shocking study revealed that nearly 46% of low-income women in Saint Louis were forced to choose between purchasing food for their families and purchasing menstrual products.
We must apply pressure to policymakers and local leaders, advocating for policies that improve access to menstrual products and education. For instance, the Washington D.C. City Council recently passed a bill requiring all schools and colleges in the District of Columbia to provide free menstrual products and implement a menstrual health curriculum for students starting in the fourth grade. Further, menstrual equity advocates can make their voices heard by testifying in front of lawmakers, organizing rallies, publishing Op-Eds, joining state-wide coalitions to affect policy change, conducting research to bolster local advocacy efforts, and lobbying lawmakers.
We must push for necessary menstrual product funding, urging schools and businesses to invest in high-quality menstrual products free of cost for everyone. Consider reaching out to Aunt Flow to learn how to advocate for free period products in all public restrooms. By offering free period products, organizations make a tangible commitment towards achieving gender equality.
Abolish period shame and stigma
I recall testifying in front of Ohio lawmakers as a 19-year-old college student and seeing many of them blush, roll their eyes at me from across the room, and squirm in their seats in response to me mentioning the word period. How can we expect our decision-makers to make policies affecting menstruators when they couldn't even repeat the word period after me?
If you are reading this, remember that YOU are the menstrual movement. You do not need to be a lawyer, have a PhD in menstruation studies, or be a policymaker to affect change, because you're already an activist. Consider partnering with Aunt Flow to advocate for access to menstrual products in every public restroom. After all, public restrooms provide toilet paper for free, why not tampons and pads?
I am hopeful that through the collective support from health care professionals, lawyers, companies, and activists, the crisis of period poverty will be solved during our lifetimes. Period.
Acknowledgements: The author would like to thank Alex Elmore, Sami Sharfin, and Sarah Howard for their feedback, encouragement, and support in developing this article.
**Feature photo provided and used with permission from photographer Ben Genson, picturing Jenni Genson holding an Aunt Flow pad.
Interested in other articles like this? Subscribe to our monthly newsletter
Interested in contributing to the Primary Care Review? Review our submission guidelines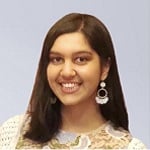 Anusha Singh, BS, is the Community and Social Impact Specialist at Aunt Flow, a certified, woman-owned company and industry leader when it comes to high-quality, sustainable, and accessible period products for menstruators. Since starting her student organization, Period Ohio State University, four years ago, she and her team successfully advocated for the repeal of the Ohio Pink Tax. She has spoken at the New York City Human Rights Council, testified in front of lawmakers in Ohio and Washington D.C., delivered a TEDx talk, and been featured in numerous publications like the Washington Post, The Hill, and Fortune Magazine. Her research interests include menstrual poverty and menstrual equity policy.