Medication abortion is a common and important part of primary care…and access to safe abortion care will likely soon be made either harder or easier, depending on the state in which you live. The example of SB 8 in Texas is the most extreme currently, where no one can access an abortion in Texas if they are more than six weeks pregnant, without risking legal repercussions. The United States Supreme Court is also expected to soon rule on a Mississippi case that seeks to further undermine the protections of Roe v. Wade. Yet, on the other hand, the onerous restrictions on mifepristone may be lifted by the U.S. Food and Drug Administration (FDA) in late 2021, ultimately due to numerous research studies that document the safety and efficacy of abortion care with fewer restrictions. Meanwhile, other states seek to pass laws like SB 8 in Texas. So, what are all the implications?
After the FDA formally lifts the Risk Evaluation and Mitigation Strategy (REMS) (expected in the coming months), clinicians who live in states with few restrictions will be able to prescribe mifepristone to local and/or mail order pharmacies, just as they do with all other medications. In fact, this is already possible in some states due to a suspension of some REMS restrictions throughout the COVID-19 pandemic. And various mail order pharmacies are already legally doing this, like Honeybee Health and American Mail Order Pharmacy. Some states also allow clinicians to provide abortion services via telehealth, thereby allowing patients to access safe abortion care entirely from home (see here and here for information about medication abortion without labs and ultrasound). Notably, clinicians are not able to mail abortion pills into highly restricted states.
Further, some health centers have signed lease agreements that abortions will not be performed on the premises of the respective clinic site, though most lawyers agree that medication abortions are not performed on the premises of health centers. This is especially true for patients who may soon be able to pickup mifepristone at local pharmacies or who can now receive pills by mail.
Moreover, malpractice policies that charge clinicians extra if they provide medication abortion services, and thus dispense mifepristone, categorized as a "dangerous drug" due to implications of the REMS restrictions, will likely no longer have the justification for this surcharge. Some states also have onerous pharmaceutical regulations, which will be hard to justify if the REMS ends. Many clinicians and lawyers question whether employers or health clinic boards will even need to be informed that mifepristone is being prescribed, similar to when new blood pressure or diabetes medications begin to be prescribed within health centers.
So far, people with insurance plans paid for by the federal government will not be eligible for insurance-covered abortions. However, if the United States passes future health care appropriations bills without the Hyde Amendment, that will change, too!
Importantly, clinicians living in highly restricted states can still tell patients where to access care. This is true EVEN in Texas, where anyone can potentially be sued for helping someone get an abortion in Texas if they are more than six weeks pregnant, but this does not apply to helping a Texan get an abortion in another state. A key resource that remains accessible everywhere in the United States for accessing abortion pills by mail is Aid Access, led by a Dutch physician. Additional resources are available on the Plan C website, which lists availability of abortion pills by state (and often includes neighboring states where pills can be obtained). For patients needing medical advice as they pursue self-managed abortion, the Miscarriage and Abortion Hotline is available and staffed by 40 volunteer primary care clinicians with expertise in providing medication abortions, from across the country. The M+A Hotline is open from 8 AM – 11 PM in every continental U.S. time zone.
It's important to recognize that the anti-abortion tactics are getting meaner and meaner, and in rare cases, prosecution has happened to people who have accessed abortion pills from the internet. And further, this criminalization of pregnancy and abortion disproportionately impacts women of color and low-income people. If you or someone you know needs legal advice related to abortion, consider contacting reproductive justice lawyers with the organization, If/When/How, or review available resources on their website.
The above advocacy advice results from many years of experience providing abortion services as a primary care physician, as well as advocating for abortion integration into primary care (notably, this article is not legal advice). It's an important time for all of us to delve deeper into this health equity issue… and, if your state has not yet passed legislation to codify the legality of abortion should Roe v. Wade fall, now is the time! You can read more about "Proactive Efforts" in this Guttmacher Institute article.
**Feature photo by Malvestida Magazine on Unsplash
Interested in other articles like this? Subscribe to our monthly newsletter
Interested in contributing to the Primary Care Review? Review our submission guidelines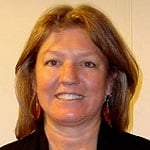 Linda Prine, MD, is Professor of Family and Community Medicine at Mount Sinai School of Medicine and teaches in the Harlem Family Medicine Residency and the Mount Sinai Downtown Residency. She was Co-Founder of the Reproductive Health Access Project (RHAP), RHAP Fellowship, and Access list, a lively listserv and safe space for discussing reproductive health issues. She currently co-leads the M+A Hotline. In these capacities, she has been a leader for full-spectrum women's health care: the integration of abortion, miscarriage, and contraceptive care into Family Medicine teaching and services.