Like many Americans, Hector, a resident of Revere, Massachusetts, was overwhelmed by health care costs. He had insurance through his employer, but he could barely afford his $600 a month premiums, and he quickly learned that his coverage was not enough to keep his out-of-pocket costs manageable. Needing treatment for hearing, liver and heart conditions, Hector faced deductible costs from hospital care, $175 co-pays per visit with his specialist, and ongoing prescription costs of more than $100 a month. He soon found himself in $2,000 of medical debt.
Hector's story is far from unique; the Journal of the American Medical Association (JAMA) recently published research that paints a grim picture of the state of medical debt in the United States. Americans owe almost twice as much in medical debt as previously known – $140 billion in unpaid medical bills held by collection agencies. It is an indication of how unaffordable health care remains for many households.
The research points to the need to address the Medicaid coverage gap in states that have not expanded the program under the Affordable Care Act (ACA). However, beyond this, more work is needed to address the issue of medical debt and the affordability of care even for those with insurance coverage. While uninsured individuals are twice as likely to have medical debt as insured individuals, 16 percent of those with insurance still have medical debt.
The health insurance coverage many Americans have today is not enough to prevent them from being overwhelmed by costs. Health care policy leaders and advocates should pursue opportunities to focus not only on achieving universal coverage, but also on ensuring that coverage is actually offering affordable access to care. Policy options that should be considered in this effort include enhancing premium subsidies, funding more generous coverage with lower out-of-pocket costs, broadening eligibility for subsidized coverage, eliminating cost-sharing for high-value care, and enhancing cost containment structures (such as rate review).
Shortfalls of the Affordable Care Act
Universal coverage was the organizing principle behind the ACA, and it has been remarkably successful at expanding coverage. Indeed, as of this year, 31 million people gained health insurance coverage through the law, resulting in a more than 40 percent reduction in the share of uninsured Americans. However, the law has been less successful in reducing health care costs.
The ACA did attempt to address rising health care costs through a range of policies with varying degrees of success, such as alternative payment methods and the now-defunct Independent Payment Advisory Board (IPAB). Additionally, it offers premium and cost-sharing subsidies for lower-income individuals, but due to pressure to keep the cost of the law down, the premium subsidies were too meager to keep costs reasonable for many lower- and middle-income Americans. Prior to the passage of the American Rescue Plan Act (ARPA), individuals making $40,000 a year had average premiums of $307 a month – a significant slice of their paycheck. To add insult to injury, these plans often come with high deductibles that can be upwards of $2,000 or $4,000 in addition to coinsurance and co-pays: putting care out of reach for many Americans.
An equity issue
Health care affordability and medical debt are fundamentally linked to health equity and racial justice. Research suggests Black and Hispanic households are more likely to have medical debt than white households and are also more likely to have unmet medical needs due to cost.
The pandemic revealed the devastating impact of these disparities, where communities of color and low-income communities, who have faced greater barriers to accessing care for decades, are more likely to be hospitalized for – and die from – COVID-19. Progress toward universal coverage has not translated to universal access to care, and communities of color and low- and middle-income Americans are paying the highest price.
Reform cannot wait
There have been burgeoning efforts to address health care affordability. Proposals like public insurance options or a single payer system at the state or federal level offer important potential pathways.
These approaches, however, require directly curtailing health care system costs through negotiated payment rates at the same time that they address the issue of consumer affordability. A single payer system or a public option could provide lower consumer costs by empowering state or federal public entities to directly negotiate payment rates with providers that are lower than those negotiated with private insurers. However, health care industry stakeholders have been remarkably successful at defeating these efforts. That is why, as political support for these measures continues to build, it is worth considering efforts to help people afford coverage and access care through changes that can be achieved in the shorter term.
Policy options to make care more affordable
At the state level, there have been efforts to enhance subsidies and fund more generous coverage. Massachusetts offers a program for those under 300% of the Federal Poverty Level (FPL) that provides access to low-cost, zero-deductible plans. California recently expanded insurance subsidies to those between 400% and 600% of the FPL. Most significantly, the ARPA included temporarily enhanced premium subsidies to reduce premiums for both low-income individuals and those with incomes above 400% of the FPL. Under the new premium subsidy schedule, this translates to a family of four making $53,000 seeing their premium drop from $288 a month to just $88 a month.
These programs are promising, though there is still much more to be done to offer people real relief on health care costs. For example, proposed legislation in Massachusetts would implement a "no-copay" value-based insurance design that eliminates cost-sharing for treatments for chronic conditions that disproportionately impact low-income communities and communities of color. The proposal also calls for a reinsurance program, a measure to track consumer costs under the state's health care cost trends benchmark process, and a stronger rate review process. Other efforts should include extending the more generous premium subsidies under the ARPA and reducing co-pays and deductibles by tying subsidies to more generous plans.
These efforts could be paired with reforms to the "firewall" that excludes those with offers of less generous employer insurance from choosing more affordable subsidized plans they would otherwise be eligible for. Raising the bar on what counts as "affordable" employer insurance to match the new subsidy levels and fixing the long-standing "glitch" that keeps families locked out of subsidized coverage would go a long way toward giving lower- and middle-income families a real choice and the security of an affordable option for health insurance. The principle is simple: if employer-based coverage is better, employees should be able to choose it as an option, and if subsidized coverage through the marketplace is better, they should be able to choose that option.
Turning the tanker
It's time for a significant shift in thinking to build support for efforts to make health care more affordable, even in the near-term. For decades, the left-leaning health care policy goal in the U.S. has been achieving universal health care coverage. Yet, as the ACA appears increasingly stable, having survived its third legal challenge, this is a critical moment to elevate the affordability of coverage and care as the central goal of the years ahead.
Achieving universal access to affordable coverage and care will take time and work. It is akin to turning a tanker, not a dinghy, because it requires a change to the deeply rooted principle of our health care system that it is acceptable to allocate care based on a person's ability to pay. Shifting the principle does not mean eliminating all cost-sharing for health care services. It does mean raising the floor so that no American has to choose between keeping food on the table and picking up their prescription.
**Feature photo by Pixabay from Pexels
Interested in other articles like this? Subscribe to our monthly newsletter
Interested in contributing to the Harvard Primary Care Blog? Review our submission guidelines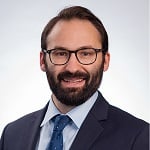 Alex Sheff, MPA, is co-director of policy and government relations at the Massachusetts health care consumer advocacy organization Health Care For All, a former hospital administrator at the Mass General Brigham system, and a former health policy advisor to U.S. Senator Debbie Stabenow.