I remember getting this phone call from a friend and feeling helpless:
I want my grandmother who lives in Boston to get vaccinated, but I don't have transportation to get her to one of the mass vaccination sites, and also I don't feel comfortable taking her out of her home. She is 90 years old with underlying conditions which places her in the high-risk category. What can I do?
As an Internist who specializes in infectious diseases and who practices at South Shore Health, I should have had all the answers, but I didn't. This was in late 2020, at the onset of the vaccine rollout, and my colleagues and I were hearing heart wrenching stories like this every day. At the time there were no additional steps to ensure all individuals (including those in the communities of color) had access to the resources needed to get vaccinated; it was exhausting, things were chaotic, and our health care system needed to do better.
My friend's story was not an isolated incident. All around me I experienced similar pleas regarding access – some patients were unable to get time off work to get vaccinated, some did not trust the vaccine given its rapid development, and others were scared to go to mass vaccination sites for fear they would be deported due to their immigration status. Although so many lives were saved by the vaccines (which help to decrease hospitalizations, severe illness, and death), vaccine distribution uncovered a huge divide in access and rollout among whites and people of color – and among rich and poor communities. As a physician at a not-for-profit, charitable health system, I unfortunately had a front row seat to this divide.
This pandemic was especially grueling for the frontline workers and community health centers who faced the brunt of the storm. As an infectious disease physician, it was traumatic to see so many patients dying due to lack of therapy as we tried to understand the disease process, and it was even more painful to witness these patients dying alone, as families were not allowed in the hospital. After many months we began to see a glimmer of light at the end of the tunnel.
In December of 2020, the FDA gave its first Emergency Use Authorization (EUA) to the Pfizer BioNTech COVID-19 vaccine, approving the use of the vaccine on health care workers and those over 75 years of age. Many of those in this phase 1 rollout group were thrilled to receive the vaccine – the vaccines were developed in record time (according to proper protocols) and they had been proven safe and highly effective – a boon to those who were identified as having the highest risk of dying from COVID. Although this was great news for many, we began to see some significant cracks in our system. As the vaccine rollout continued throughout the different phases, it became apparent that, across Massachusetts, those individuals in communities of color were increasingly being left behind. Early data showed that vaccination rates among individuals of color were lagging significantly behind that of white residents. Mass vaccinations sites were rapidly arising, but they were more accessible to the wealthy white residents. How could we start to fix an entire system that was failing our communities of color?
In Massachusetts, special provisions where put in place for the 20 cities and towns that suffered the greatest impact from COVID-19 based on the social vulnerability index. These priority populations were given additional resources to ensure that their communities' needs were addressed. Although this was a positive start to the work that needed to be done, it was not enough to rebuild the trust that has eroded in these communities of color. We must now reconstruct trust with these communities to engage individuals and families and encourage them to get vaccinated. This is accomplished by calling upon trusted leaders of the communities, faith-based leaders, friends, and allies to teach, inform, and engage on all levels, sharing the facts on the safety and efficacy of the vaccine and the benefits of getting the members of the black and brown community vaccinated. Simultaneously, health care providers, as trusted voices in the medical community, have been spreading this message to their patients in these communities to help alleviate the hesitancy their patients face. This is not a time to be judgmental of others but to listen to their stories and help to move them forward towards better health.
In addition to trust, access was another big issue that contributed to vaccine inequity in communities of color. For instance, those who did not have Internet access had a difficult time signing up for vaccines, and even for those who did have Internet access, the vaccine platforms were difficult to navigate and were challenging for those who were elderly and non-English speaking. Misinformation and disinformation were rampant everywhere, and quick action was needed. Alternative measures such as door to door ambassadors, telephone calls, improving broadband access, translating website content, and texting chains were quickly developed to better reach those who lacked access. Patients with immigrant or indeterminate citizenship status also needed assurances about their access to the vaccine – the goal being to turn no one away.
Despite quick responses in increasing access to the vaccines, there are many communities of color that still lack adequate medical infrastructure and have insufficient access to hospitals and pharmacies. Traveling to vaccination sites still poses a major challenge, as many individuals, like my friend's grandmother, lack transportation to get to mass vaccination sites. For those who work overnight shifts, it can be nearly impossible to schedule time for a vaccine, let alone traveling to a site during hours when public transportation may not be operating. To meet this need, community health workers initiated mobile vaccination vans, pop-up clinics, and even went door-to-door to vaccinate people in their own homes.
With the advocacy and support of many, health professionals were given additional resources and funding to help those communities that were in greatest need. Additional doses of vaccines were made available to meet various communities' demands, and health professionals and community members alike developed creative solutions to improve vaccine access to all. I have seen the progress with regards to vaccine access and the rollout of boosters in communities of color. I've spent time meeting with various community groups to hear their stories and provide space for them to share their concerns; we have started the process to rebuild the trust that was broken. These communities want their voices heard, and they want equitable access to health care like everyone else – it is through these various efforts that change can happen. Indeed, my friend's grandmother was even able to get her booster shot administered at home! We must all take these lessons learned and implement steps to help us change how we can better care for the most vulnerable individuals and build a blueprint for future generations to follow.
**Feature photo by Nataliya Vaitkevich on Pexels
Interested in other articles like this? Subscribe to our monthly newsletter
Interested in contributing to the Primary Care Review? Review our submission guidelines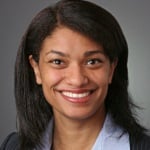 Simone Wildes, MD, FACP, FIDSA, received her bachelor's degree from Barry University and her medical degree from Loma Linda University. She completed an internship, residency and fellowship in infectious disease at Hahnemann University Hospital. Currently, Dr. Wildes is an Associate Director of Infectious Disease and serves on the Institutional Review Board at South Shore Health, and she is a Clinical Assistant Professor of Medicine at Tufts Medical Center. Dr. Wildes is actively involved with the Massachusetts Medical Society as an executive board member, Chair of the Committee on Diversity, Vice Chair of the Committee on Public Health and serves on the Presidential COVID-19 Advisory Group. She is involved with the Massachusetts Department of Public Health Equity Advisory group and MA COVID-19 Vaccine Advisory group. Dr. Wildes is a member of the Infectious Disease Society of America and America College of Physicians and is an ABC medical contributor. Dr. Wildes served as the Health Ministries Director for her local church in Boston and is involved with Faith-Based Cancer Network in Boston.