Southwest Detroit is currently battling some of the worst air pollution in the country. In this area, where senior centers and elementary schools sit on the borders of oil refineries, residents suffer from high rates of asthma, cancer, and respiratory illness. Asthma hospitalization rates are three times that of the state average. And this pollution has led to an increase in cardiovascular diseases and kidney failure. The emission of toxic chemicals and particulate matter has led to a public health crisis and worsened health disparities for thousands of Detroit residents.
This public health crisis stems back to the lenient air quality standards established by Detroit that allowed industries to build factories near residential suburbs and schoolyards. Although laws and regulations dictate and require safe air quality standards, our government has failed to enforce them.
The households impacted by industrial air pollution often have a median income of about $24,000, making it challenging for them to move to less polluted areas. For the few who can afford to leave their homes, their residences are often left unsold due to the lack of interest in residential real estate in Southwest Detroit.
In the two zip codes that encompass Southwest Detroit, there are more than 150 facilities that emit toxic fumes, gases, chemicals, and particulate matter. Among these facilities is a sprawling oil refinery that processes dirty Canadian tar sands, two aging steel plants, a coke battery plant that converts coal into fuel for steel furnaces, and a coal-burning power plant.
A study on health disparities in the Delray neighborhood of Southwest Detroit found that U.S. Steel and Marathon Petroleum Refinery, two national brands, were the major polluters of the area. Industries like U.S. Steel and Marathon Petroleum Refinery have been producing these heavy pollutants for generations. With such a high quantity and concentration of these industrial factories adding to the air pollution, identifying a single culprit is impossible.
The vulnerable communities victimized by the air pollution crisis
The residential population of Southwest Detroit is largely comprised of racial minorities and people with lower incomes. Specifically, 57% of the community identifies as Latino and 23% identify as Black. Educational attainment in Southwest Detroit is very low, leaving almost half of all adults without a high school diploma. Systemic racism, limited financial resources, and low rates of educational attainment make the community of Southwest Detroit vulnerable to exploitation.
Despite the high demand for quality medical care among the residents of Southwest Detroit, there exists a significant lack of clinics and hospitals in the neighborhood, and many of the residents lack basic health insurance. In the past four years, the largest hospitals and clinics in the area have shut down, leaving residents with limited accesso health care recourses.
Further, the residents of Southwest Detroit lack the political connections and economic resources required to lobby against the corporate titans responsible for the air pollution in and around their homes. A clear example of a market justice system, where the absence of collective obligation and government intervention fail to protect the rights and health of an entire community, corporations and industry are valued over the health and safety of citizens.
To improve the air quality in Southwest Detroit, we must name this issue as a public health crisis. Only then can we monitor pollution levels, enforce air pollution laws within the city, and enact new policies to address air quality. Otherwise, the health of Southwest Detroit residents will remain collateral damage to capitalism and a complicit government that fails to protect its people.
**Feature photo obtained by standard license on Shutterstock.
Interested in other articles like this? Subscribe to our monthly newsletter
Interested in contributing to the Primary Care Review? Review our submission guidelines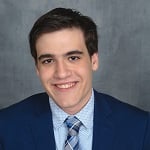 Alexander Restum is a senior public health and biology student at Wayne State University and an aspiring physician. He hopes to someday serve his community within Metro Detroit. As a student researcher, Alexander's areas of focus include urban health issues impacting the residents of Detroit, including air quality and COVID-19 infection rates. Alexander's passions include social justice, health equity, and the protection of the community he calls home.